This is the most awesome and inspiring thing we've read about in a while.
The Make a Wish Foundation is teaming up with the city of San Francisco to make one 5-year-old boy's dream of being Batkid come true – and everyone from San Francisco Mayor Ed Lee to the San Francisco Police Chief is playing a role.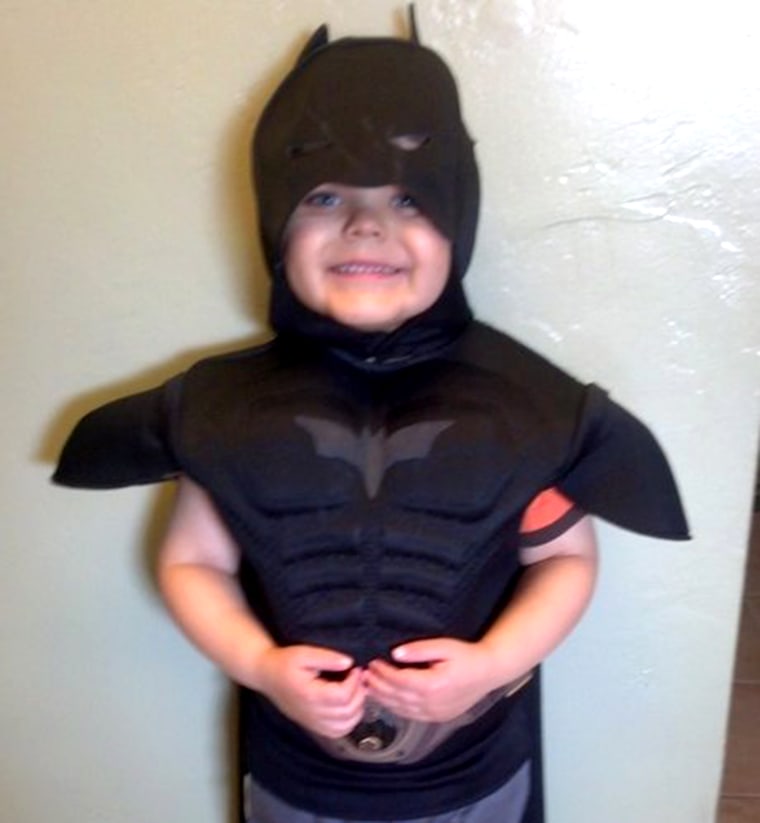 On November 15th, Miles – a 5-year-old boy battling leukemia – will take his own Gotham City by storm. And boy do they need his help. Damsels-in-distress on streetcar lines, stopping The Riddler mid-robbery – and all before lunch time! No sooner will Batkid finish his burger than a crowd of San Franciscans – erm, Gothamites – will beg for his help once more: The Penguin has taken beloved city mascot, Lou Seal! Once again the Batkid takes flight and, of course, saves the city and the stolen Lou Seal. The day will end at City Hall where Batkid will be presented with his much-deserved key to the city by San Francisco's Mayor in front of a crowd of donors and volunteers.  10,000 of them, to be exact.
"I'm trying to think of what word comes to mind," National Communications Manager Josh deBerge told msnbc.com of his reaction to the outpouring of support and volunteerism. "When you look at the interest in this, it just shows you that there's a huge part of humanity that wants to be involved in something good. And I think a little boy's wish to be a superhero and help 'save' the city of San Francisco at its heart is such a good thing to be involved in."
Good for volunteers, certainly, but also for Miles, the Wish Child. Granting these wishes has a lasting impact, deBerge explained. For many wish children "it serves as a pivot point" in their fight against the disease. "More than just a nice thing, it can be a necessary thing," he said.
Since their founding in 1980, the Make A Wish Foundation has made wish-granting their mission. And when Miles' wish to be Batkid is granted on Friday, he will join the more than 240,000 children nationally who have had their wishes granted since the organization opened its doors. That's about 14,000 dreams come true each year for children fighting life-threatening illnesses.
But what makes Miles wish so different is both its scale and virility. "This one is a little bit new to because of the way it's spread virally," deBerge explained. Jennifer Wilson, Marketing and Promotions Director for Make A Wish's Greater Bay Area chapter, echoed that sentiment. "It started with this viral sharing of the story and seeing how many people were catching on," she said. "I think we were almost giddy in just seeing it unfold."
As far as getting the city on board, Wilson explained that they "just started picking up the phone and calling people…the Mayor's office early on, they were totally on board with it from the start. We talked to the Chief of Police and he's been a good friend of Make A Wish for a long time, so he was definitely game to be part of the setups we were doing."
Miles' wish will be granted on Friday in San Francisco. If you're in the area, you can still RSVP to play a part. "I can hear the smile on their face when they're talking about this wish," deBerge said. "Everybody's in love with this wish."