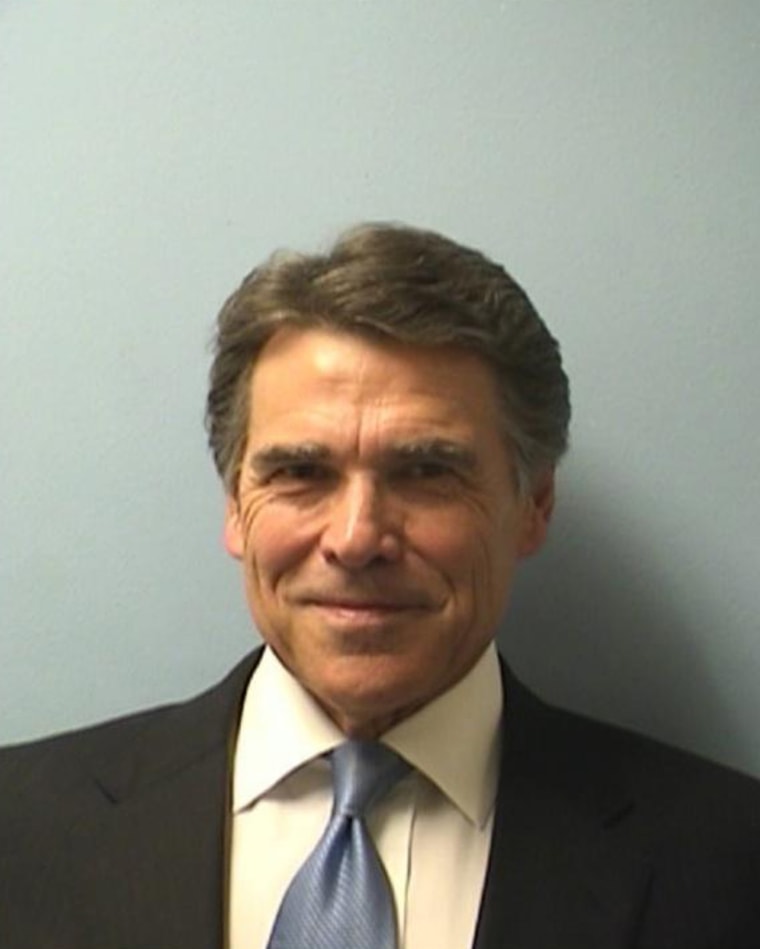 I'm just not sure they're correct.
One of the arguments that's come up of late is that Perry is the victim of some kind of partisan vendetta, launched by Democrats. But that's simply not the case -- Democratic officials in Travis County recused themselves from the case, and the prosecutor in this case, Michael McCrum, worked in the Bush/Quayle administration. What's more, McCrum, who enjoys a solid reputation as a credible attorney, was appointed to oversee this case by a Republican judge.
Credible legal experts have said they think the prosecution will have a difficult time securing a conviction. However, none of us is privy to the evidence and testimony presented to the grand jury. According to Peggy Fikac of the San Antonio Express-News, McCrum said he "interviewed more than 40 people, reviewed hundreds of documents and read many dozens of cases." Fikac and other reporters who staked out the courthouse long before the national press spent five minutes reading the indictment watched "current and former Perry staffers, Travis County employees and state lawmakers" entering the grand jury room over the summer. It is possible that McCrum has gathered more information on Perry's motives that will come to light later. Although the indictment doesn't mention it, the Public Integrity Unit is investigating a scandal involving the $3 billion Cancer Prevention and Research Institute of Texas, a fund close to the governor's office that suffered from cronyism and lax oversight. The Public Integrity Unit indicted one CPRIT official in December for deceiving his colleagues and awarding an $11 million grant to a Dallas biotech firm without a proper vetting. What else, if anything, did McCrum turn up in his interviews and document search? At this point, we just don't know.
Watch this space.