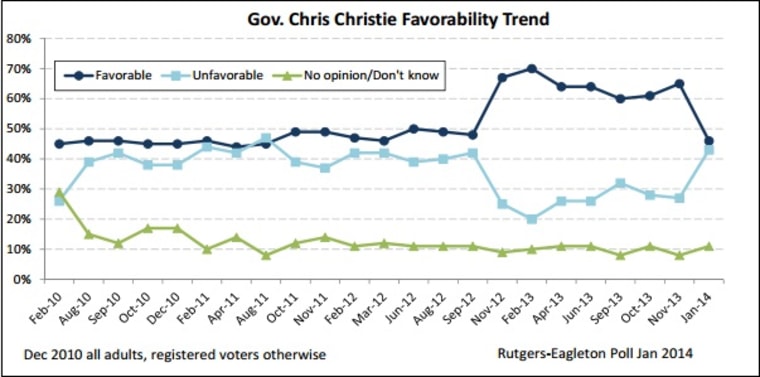 Almost immediately after New Jersey Gov. Chris Christie's (R) bridge scandal became a national story in earnest, pollsters starting gauging public attitudes. In the first few days, they found ... not much.
The Rutgers-Eagleton poll, released today, shows 46 percent of voters view the Republican governor favorably about two weeks after e-mails surfaced that appear to link a top Christie aide to the bridge controversy. That's a 19-point drop from the group's last survey, in November, when 65 percent of voters saw Christie favorably just before he was re-elected in a landslide.
According to the new data, that bump has now evaporated.
Taken together, after some relatively encouraging news for the governor and his allies two weeks ago, we've now see three polls in three days showing Christie's support faltering, both at a state and national level.