As the indications of a successful economic recovery continue to pop up, pundits on the right seemed to be hoping for bad news.  On Thursday's radio program, Rush Limbaugh seemed willing to sacrifice economic gains just to see the president hurt. "Any immediate economic setback, or the perception of one, could weaken Obama's clout," he said. "Maybe a sour economy is worth it if it will distract Obama."
Sean Hannity spoke wishfully about the possibility of another quarter of economic contraction. "There's a lot of talk these days about how the GOP can come back politically," he said. "I'll tell you right now, the quickest possible way politically, with a contracting economy like this, if it happens again in the next quarter, that's a recession."
Although Hannity and Limbaugh would love to blame another economic contraction on President Obama, many experts agree the real cause is the government spending cuts, particularly those at the state and local level, which typically come from Republican-controlled governments. Republicans have also embraced the defense-heavy sequestration cuts that could slow the economy as well.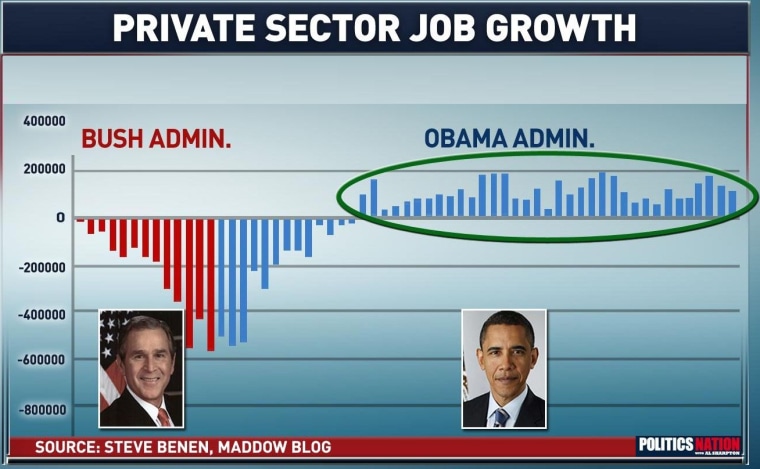 There are also more symbolic signs of an improving economy, with the Dow Jones industrial average climbing above 14,000 for the first time since October 2007 on Friday.
If local governments continue to make cuts, however, it will be difficult to continue growth. The president is unlikely to be able to enact a jobs plan without the help of Republicans in Congress.