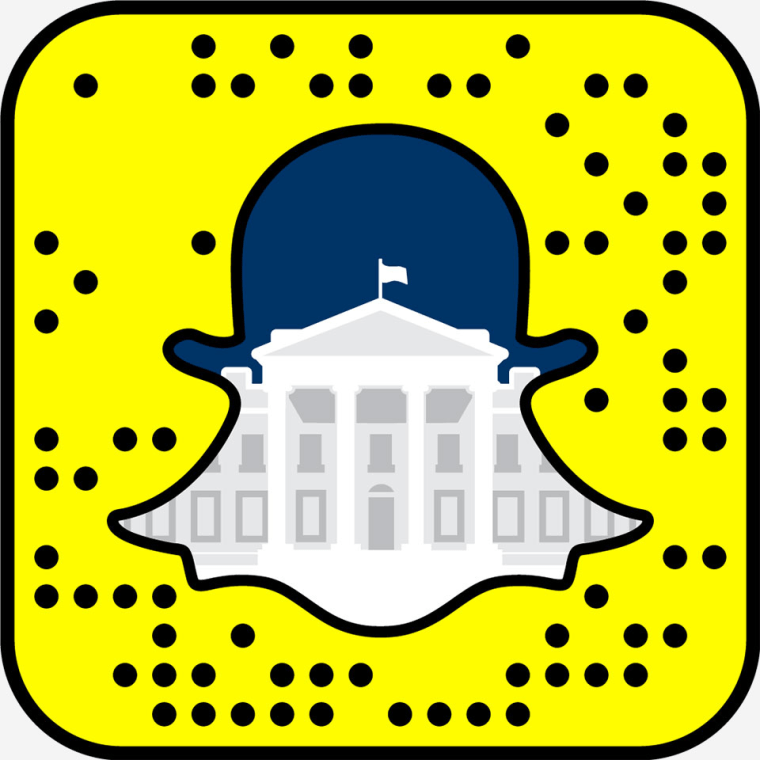 The White House is on Facebook, Twitter, Instagram, Youtube and Pinterest. Now, the social-media-savvy White House has joined the popular new social media platform of the moment: Snapchat.
The White House announced Monday in an official blog post that it had created an official Snapchat account under the username "WhiteHouse." Joshua Miller, the White House's director of product management, wrote: "There are over 100 million daily active Snapchat users, and over 60 percent of American smartphone users between the ages of 13 and 34 use the platform. In light of the number of Americans who use the service to consume news and share with their friends, the White House is joining Snapchat to engage this broad cross-section of the population in new and creative ways. Tomorrow, our Official Story will take you behind the scenes of the White House's State of the Union preparations, with footage and angles you won't find anywhere else."
In its first Snapchat story, posted Monday morning, the White House posted a video from inside the Oval Office and a video of White House press secretary Josh Earnest before he headed into a press briefing.