American fans of Hillary Clinton aren't the only ones ready to publicly proclaim their support for the likely 2016 Democratic presidential candidate. Indeed, the former secretary of state can claim a fan base that stretches around the globe.
As fans eagerly await her 2016 campaign announcement, they aren't wasting any time in rallying support online. Just take a look at some of the new Facebook communities popping up just in time for the impending race — Tech for Hillary or LGBT for Hillary are just two examples.
There are also the Internet-famous Clinton super-fan blogs that emerged circa 2008, during her term as secretary of state. There's The Department of Homegirl Security with a mission statement that reads:
Hillary Diane Rodham Clinton is our Homegirl. We will draw together around Hillary and defend her against all enemies foreign, domestic, male and female. We will do all in our power to eliminate Hillary-bashing and all other abusive treatment of Hillary and all women as acceptable forms of behavior in this culture and around the globe.'
Some very active, niche super-fan sites are run by those who can't even vote U.S. elections —they're not American citizens at all. Just check out Brits for Hillary and Danes for Hillary, for instance.
One website called "The World of Hillary Clinton" has been dedicated to spreading the word about Clinton's likely presidential bid for some time. Recently, things have started to pick up fast as the chatter on the Internet continues to grow over when — more so than if — the former first lady will launch her campaign for president. As The Daily Beast's national reporter, Kate Briquelet, discovered, the website was started by 32 year-old, Danish "super-fan" Mira Borggreen, who cannot vote, but is nonetheless committed to finding other ways to help support the anticipated Clinton campaign. 
One thing the site has been doing for now, though, is producing a consistent supply of shareable Hillary 2016 content, often as clever, colorful memes. It has been disseminating the content on Facebook, Instagram and Twitter to spread the message. With help from individuals such as Christian Kautz, who is a frequent contributor blogging and creating graphics for the website and social accounts, the site has reached the U.S. market.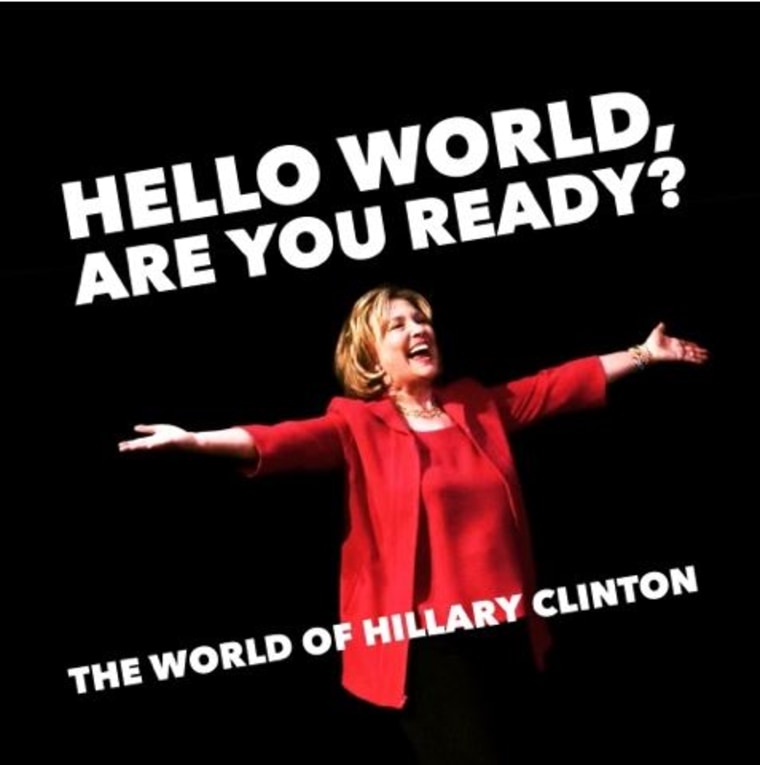 Christian Kautz, April 8, 2015
The former secretary of state appears to have fans all around the world, some who like the Borggreen, are going to do whatever it takes to get Hillary Clinton on the road back to the White House — as the boss this time around.