As a state parole board is poised to decide whether Kelly Renee Gissendaner will be executed for the murder of her husband at the hands of her lover, the victim's family says she doesn't deserve clemency.
"Kelly planned and executed Doug's murder. She targeted him and his death was intentional," Douglas Gissendaner's family said in a written statement.
RELATED: Georgia woman set for execution gets last-minute clemency hearing
"In the last 18 years, our mission has been to seek justice for Doug's murder and to keep his memory alive. We have faith in our legal system and do believe that Kelly has been afforded every right that our legal system affords," the statement added. "As the murderer, she's been given more rights and opportunity over the last 18 years than she ever afforded to Doug who, again, is the victim here. She had no mercy, gave him no rights, no choices, nor the opportunity to live his life. His life was not hers to take."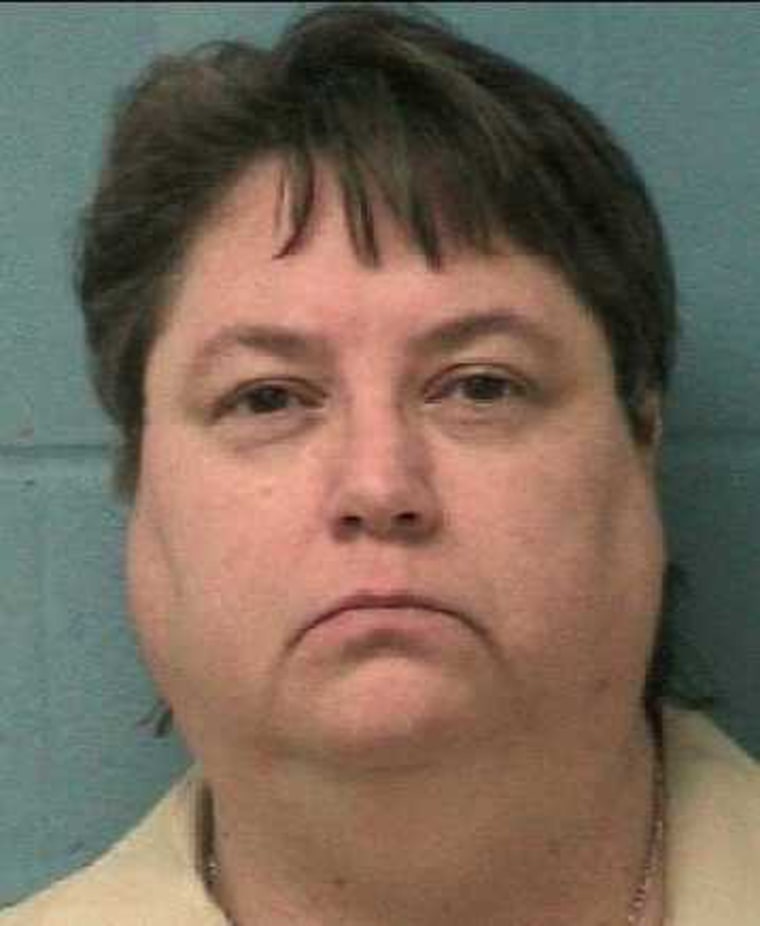 Two of Gissendaner's children, now adults, have reconciled with her since the 1997 murder and are publicly pleading for her life to be spared.
The Georgia Board of Parole and Pardons is set to meet at 11 a.m. Tuesday to reconsider an earlier denial of clemency for Gissendaner — hours before she is scheduled to receive a lethal injection.
Her application for clemency focuses on the fact that she received a harsher sentence than Greg Owen, the boyfriend who actually carried out the killing and is serving life without parole.
The application also notes that Gissendaner has been a model prisoner who counsels other inmates and completed a theology program while behind bars. Hundreds of clergy have supported her clemency bid.
The parole board has three choices — stick with its original denial of clemency and send Gissendaner to the death chamber, issue a stay of up to 90 days to consider the matter further, or commute her sentence to life or life without parole.
RELATED: Oklahoma court denies motion to halt execution of Glossip
Georgia is one of three states that does not allow its governor to grant clemency. Gov. Nathan Deal, whose administration has made criminal justice reform a priority, appointed three of the five members on the board.
The lethal injection is scheduled for 7 p.m. Tuesday. Gissendaner requested her final meal last week: cheese dip with chips, Texas fajita nachos and a diet frosted lemonade.
If the execution proceeds, she will be the first woman put to death in the state in 70 years.
Doug Gissendaner's family has said that whatever happens, the focus should be on him and not on his killer.
"His last act on earth was helping his friends," they said in the statement.
"He was a friendly, trusting, good-hearted soul with a smile that will never be forgotten. He was undisputedly a family man, a great friend and an even greater father who loved and sacrificed everything for the sake of his daughter and two stepsons.
"For those of us that loved him, we will always feel great sorrow and indescribable pain at how he was so brutally taken from us, but also take comfort in knowing that he's in heaven waiting for each and every one of us to rejoin him someday."
This article first appeared on NBCNews.com.