For fifty days last summer, Israeli warplanes bombarded the Gaza Strip while Hamas and other Palestinian militant groups launched rockets into Southern Israel. By the time a ceasefire was signed in late August, 2,100 Palestinians had been killed, 1,462 of them civilians, according to United Nations estimates. Israel measured its losses at 67 soldiers and six civilians.
Now, a U.N. investigation has found that both sides committed "serious violations of international humanitarian law" in the course of that conflict that "may amount to war crimes."
SLIDESHOW: In Gaza, life persists amid the rubble
The report, released Monday by the United Nations Human Rights Council, found that the Israeli Defense Forces' use of artillery in several Palestinian neighborhoods appears to have violated the rules of "distinction, precaution, and proportionality," and therefore "may amount to a war crime."
The report places particular scrutiny on IDF actions in the Palestinian town of Rafa, on Aug. 1. There, the reports found that while attempting to prevent the capture of an IDF soldier, Israeli troops appeared to target all vehicles in the area "irrespective of their civilian or military use," including ambulances. The report suggests that this "deliberate attack against civilians and civilian objects" may amount to a war crime both for its failure to distinguish between civilians and military targets, and for the disproportionate use of force.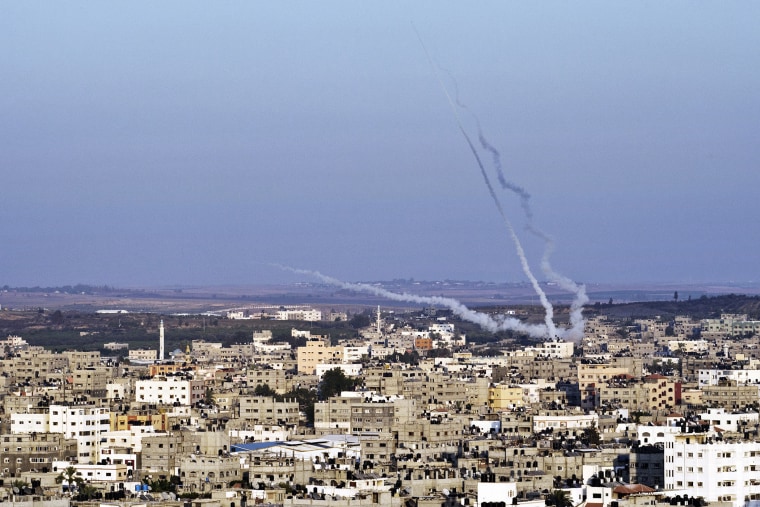 As for the Palestinian militants, the report found that several armed groups, including the Hamas-affiliated Qassam Brigades, appear to have made statements that "clearly spell out the intent to target civilian communities." Even without such statements, the report found that the demonstrable inaccuracy of the rockets employed by Palestinian militants "raises the question as to what military advantage the Palestinian armed groups could expect to obtain from launching these rockets." The commission found that the rocket attacks "may constitute acts of violence whose primary purpose is to spread terror amongst the civilian population."
The investigators also condemned Hamas' apparent summary executions of Palestinians for their alleged collaboration with Israeli soldiers -- killings that appear to constitute war crimes.
Israeli Prime Minister Benajamin Netanyahu dismissed the report as "biased," and declared that "Israel does not commit war crimes -- Israel defends itself against a terror organization," at a meeting of the governing Likud party on Monday, according to The New York Times.
Hamas spokesman Fawzi Barhum lauded the report's "condemnation" of Israel, telling Agence France-Presse, "Hamas welcomes the report's condemnation of the Zionist occupier for its war crimes during the last war against Gaza."
Mary McGowan Davis, the chairwoman of the U.N. inquiry, said in a news conference in Geneva that her commission did not intend to "deliver a guilty verdict with respect to any party," but rather to collect testimony "in a scrupulously objective fashion" that could lay the groundwork for a "more thorough investigation."
The International Criminal Court is already at work on its own inquiry into potential war crimes committed during the Gaza conflict.