Monday, Dec. 1 was World AIDS Day, a time when the global community paused to pay tribute to the 39 million men and women who have lost their lives to AIDS-related illnesses. An additional 78 million people have become infected with HIV since the onset of the epidemic, according to UNAIDS. World AIDS day was also an opportunity to pause and look toward the future. Over the next week, msnbc.com will profile leading voices in the HIV/AIDS movement whose work is helping realize a world with zero new HIV infections, zero discrimination, and zero AIDS-related deaths. 
Name: Susan Rodriguez
Location: New York, NY
Occupation: An openly HIV-positive woman, Susan Rodriguez co-founded Sisterhood Mobilized for AIDS/HIV Research and Treatment (SMART) in New York's East Harlem neighborhood in 1998.She recognized a need for a safe, peer-to-peer environment that HIV-positive women could turn to for support and information about living with the virus. Today, SMART is New York City's premiere HIV treatment education program run by and for women living with HIV/AIDS. 
"Susan Rodriguez started SMART University, an organization founded to empower women living with HIV/AIDS, over 20 years ago when most thought HIV/AIDS was a gay men's disease," said Gina Quattrochi, CEO of Bailey House, one of the nation's oldest HIV/AIDS service organizations. "Susan has always made sure that HIV-positive women have a place at the table."
"Where there is HIV/AIDS still living and infecting, then there is still work to be done. And myself and my generation need to be at the forefront of this."'
What does it mean to be a woman living with HIV/AIDS in 2014?
As a 55-year-old woman living with HIV/AIDS for over 23 years who has also survived other life-threatening illnesses along the way, I have a deeper respect for my health, both mental and physical. I have been able to see my kids grow up, do well and be a grandmother. All of this means everything to me. It is important to know how to take the best care of myself with proper nutrition and exercise along with keeping doctor's appointments, taking my medications, as well as being an informed decision-maker with my health care providers. 
Tell us about SMART University. How has it evolved over the years?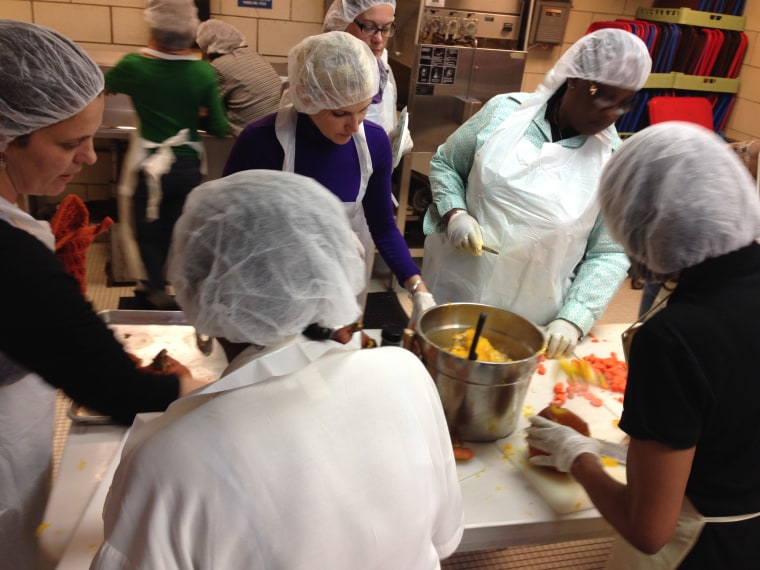 I started SMART University with a group of women living with and affected by HIV/AIDS in 1998 at a time when HIV-positive women were having difficulty getting the latest treatment information that was necessary to make important medical decisions in their treatment and care. Accessible information at that time was exclusive to men's health and written in dense, medical terminology that was hard to understand. SMART University became the translator and connector for our participants to receive optimal care and treatment. In this respect, our mission and goals for SMART University have remained the same, and our curriculum remains fluid so that we bring the most up-to-date, cutting-edge information to our participants. Classes are led by volunteer instructors from diverse professional fields, including medical, mental health, nutrition, and legal fields, to provide resources and knowledge to women in an interactive and relevant way that gives them back their power and control in their lives. Our women who journey with us are given the foundation and tools to go to the next level of becoming mentors, advocates, and leaders in their own lives, families, and communities.
RELATED: Alicia Keys: To end HIV/AIDS, we must empower our youth
What is the biggest driver of new HIV infections among women today?
Unfortunately, the biggest driver of new HIV infections among women remains the same reason as it did since the beginning of the epidemic: being married or in a long-term relationship with a male partner.
Seminal fluid through sexual intercourse with an HIV-positive man is the major mode of HIV transmission to women. Semen is also necessary for a woman to get pregnant. A condom will protect a woman from HIV and other STDs, but it can also prevent pregnancy. A woman who is married to a man or in a long-time committed relationship with a man may want to have a family with him. If he is HIV-positive, she places herself at risk for HIV transmission if she has vaginal intercourse with him without a condom. 
Women who are married to men and/or in a long-time committed relationship with a man may not use condoms as often and may prefer other methods for short and long term contraception to prevent pregnancy which will not protect them from HIV and STDs.  
Why is it important to have a gender-specific approach to HIV/AIDS? 
It is important for women to have programs in a safe environment and space so they are able to ask questions to get vital information, learn a skill and/or be creative in a nurturing community of other women. When women are diagnosed with HIV, they often experience depression and a feeling of disconnection from their families, friends, and community. SMART's programming brings them out of isolation and into a supportive social setting where they can feel comfortable asking questions and learn together. Being with women like themselves who are becoming experts on their own health and wellness gives them confidence and power.  
RELATED: Jean Carlomusto: The woman who documented the HIV/AIDS movement
Is it hard for women to talk about HIV/AIDS? Why? 
Yes, the stigma and discrimination associated with being HIV-positive still exists as it did when I and my middle child were diagnosed with HIV in 1995. Women, especially those with children negative or positive, become isolated through fear of how they and their children may be treated. When I became outspoken about my status and my daughter's, it was to educate people and hopefully be a voice for other women who I knew would never disclose publicly. At SMART, we have women living with or affected by HIV/AIDS and conversations about it are knowledge-driven so I can only say that it is not hard for our women to talk about it because it comes from a place of giving power and information. If they are HIV-positive, they know that if they share that information at SMART that information stays there and all of our participants know this.  
Why is nutrition an important part of the HIV/AIDS dialogue?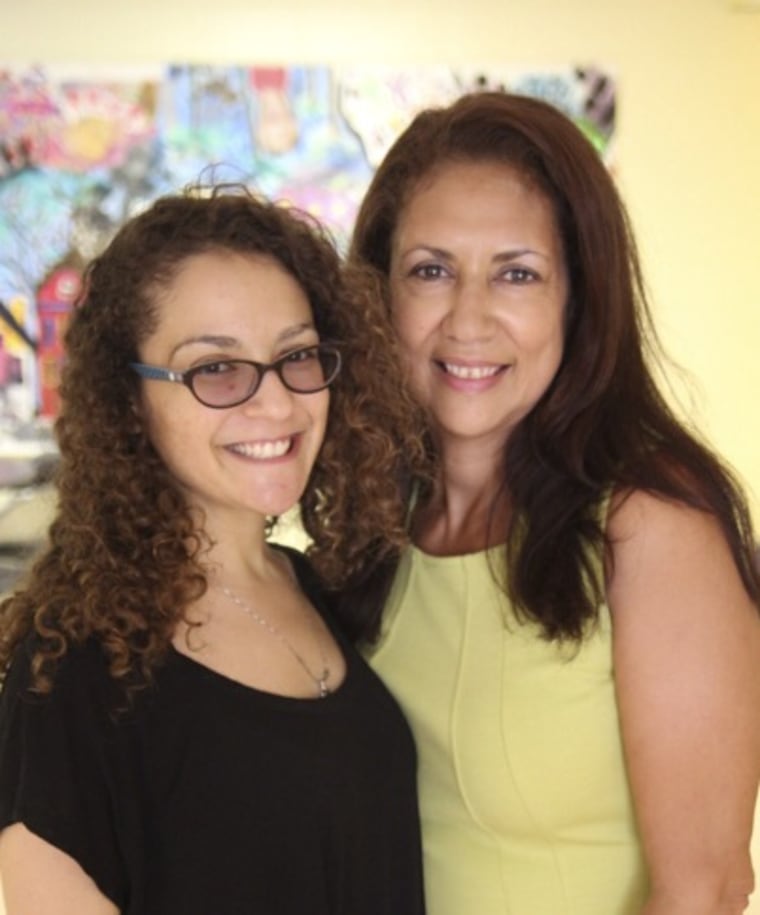 Nutrition was part of my dialogue early on when my daughter and I were first diagnosed, especially at a time when there were few options for medication. Learning that proper nutrition and eating healthy was a major part of the equation to living longer and staying well gave me a sense of control during a chaotic time, and it's still true to this day.  
RELATED: Richard Lui and Bailey House answer your questions about HIV/AIDS
Do you think you will see an end to the HIV/AIDS epidemic in your lifetime? Why?
I want to hope that it will happen. But as long as there is poverty, health care disparities, high incarceration rates in low income communities of color, and antiquated criminalization laws that are not based on science, I am afraid it is a public health epidemic that will continue to not be addressed in the comprehensive way that it needs to be.
What is your message to young women? 
My message to young women is the same advice that I gave to my daughters: Follow your dreams, stay informed, and get the correct information from a reliable source. And any partner should worship the ground you walk on, because you are awesome.
Follow SMART on Twitter at @SMARTUorg. Learn more about SMART' at www.smartuniversity.org. 
For more HIV/AIDS activist stories, head to speakout.msnbc.com.