U.S. leaders have said they will not send ground troops to fight in Iraq and Syria, but a long military campaign will nevertheless create new veterans at a time when the country still needs to improve the way it treats its current veterans, a new report shows.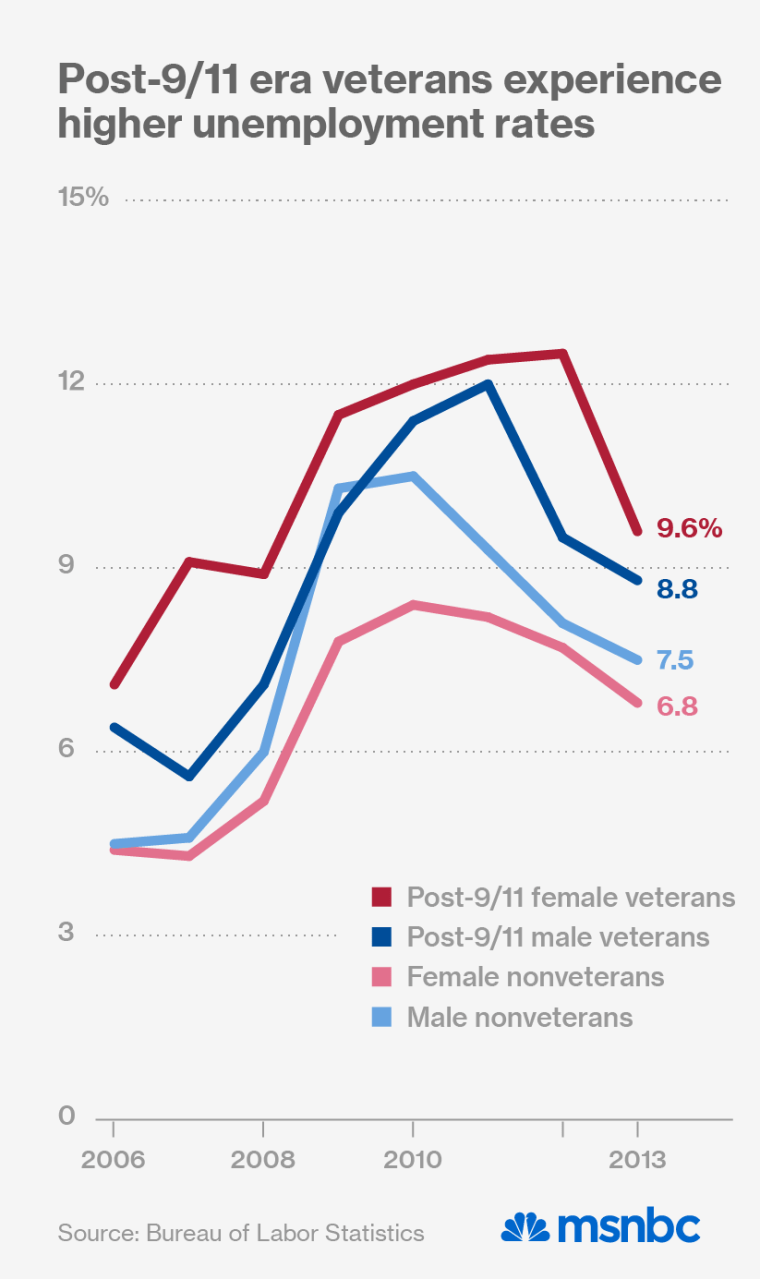 The report, put together by Disabled American Veterans, found that female veterans face higher rates of unemployment than their male counterparts and non-veteran women, higher rates of homelessness than non-veteran women, and that there are fewer resources available for those in need of care for PTSD, military sexual trauma, and even basic health care.
Nearly 300,000 women served in the wars that followed 9/11, and the report points out the unique challenges they face when trying to reintegrate into civilian life and get the services they need. Women make up 14.5% of active duty service members and 18% of reservists, and the ranks are expected to keep increasing into the future in a wide range of occupations.
Without major changes to the systems in place to care for veterans, the DAV report found, thousands of women could fall through the cracks after returning home.
For some women, the report found, even getting basic medical care can be difficult. A third of all VA medical centers don't have a gynecologist on staff. And many of the problems faced by women veterans are part of what is experienced by all veterans. Inadequate mental health care resources has been a serious issue for the VA, with one estimate showing 22 veterans committing suicide each day.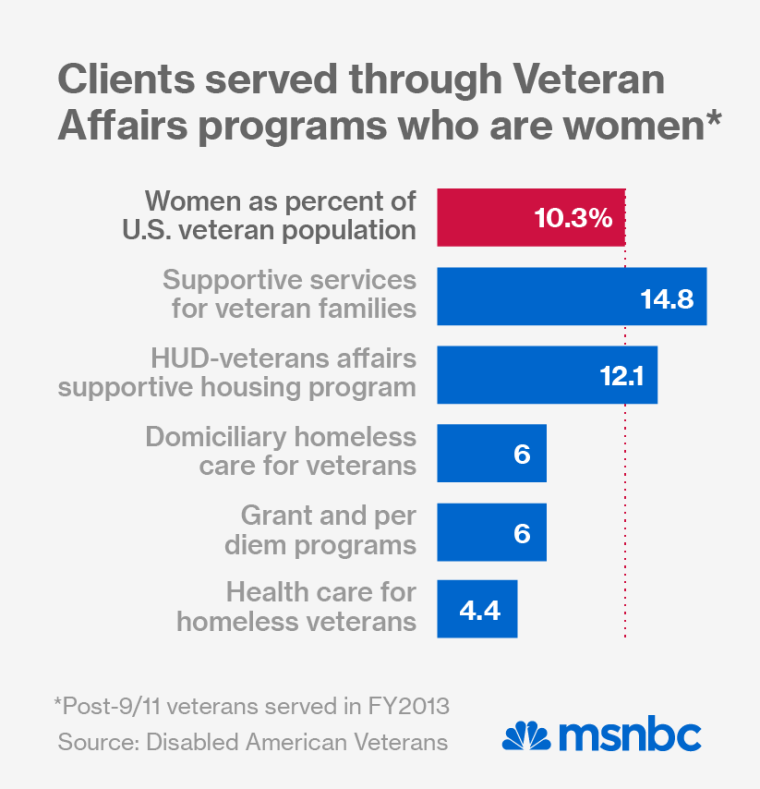 Military sexual trauma is an extremely common health issue for female service members, with some 20% of women in the VA health care system found to be suffering from its effects. But, as a GAO investigation found, many veterans who report military sexual trauma see their claims denied, leaving them at risk for worsening mental health issues, and there is a severe shortage of staff trained to treat MST. 
A 2011 review of the system that approves claims for sexual assault-related PTSD found "high error rates" in its processes.
The VA continues to struggle with the issues exposed by whistleblowers earlier this year, from long wait times for primary care appointments to substandard facility conditions to staff shortages. Robert McDonald took over as VA Secretary in July.