March Madness is upon us. Brackets have been brandished. And the games have begun.
President Obama -- a self-professed basketball fan -- got in on the fun Saturday when he attended his niece Leslie Robinson's game at the University of Maryland. Obama's niece plays for Princeton -- the first lady's alma mater. The team faced off against the University of Wisconsin-Green Bay. Obama attended the game with Craig Robinson -- first lady Michelle Obama's brother and Leslie Robinson's father -- along with daughter Malia Obama and U.S. Education Secretary Arne Duncan, according to a White House pool report.
RELATED: President Obama reveals his Final Four picks
Princeton won 80 to 70 against Green Bay, according to a White House pool report. Leslie Robinson didn't see any playing time in the game.
The crowd at one point chanted "four more years," which the two-term president reportedly laughed off. He also received a Princeton hat from someone in attendance, and gifted the cap to Malia Obama.
Check out the photos from the game below.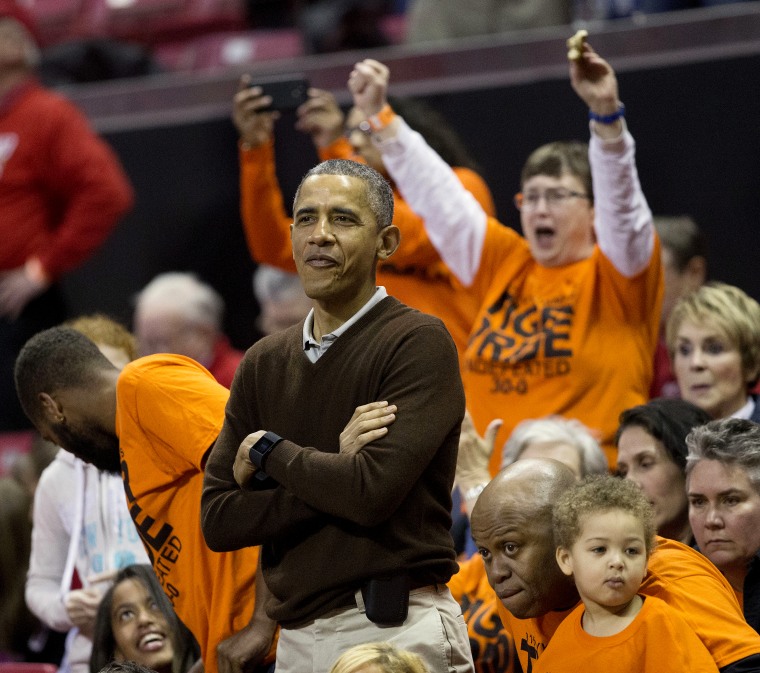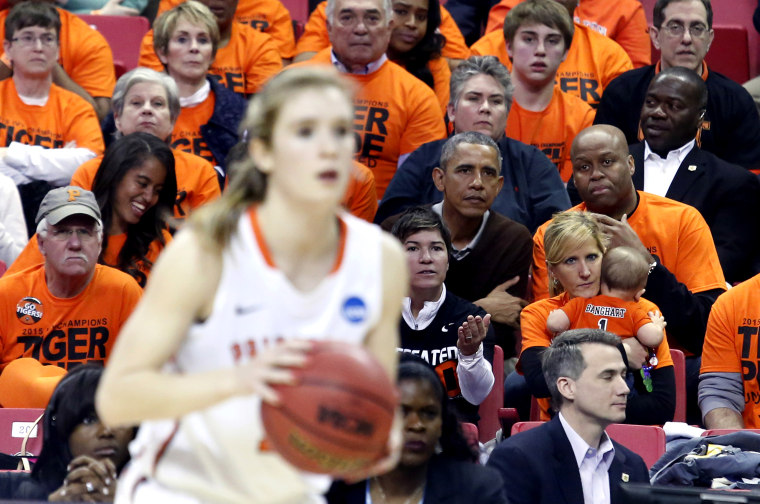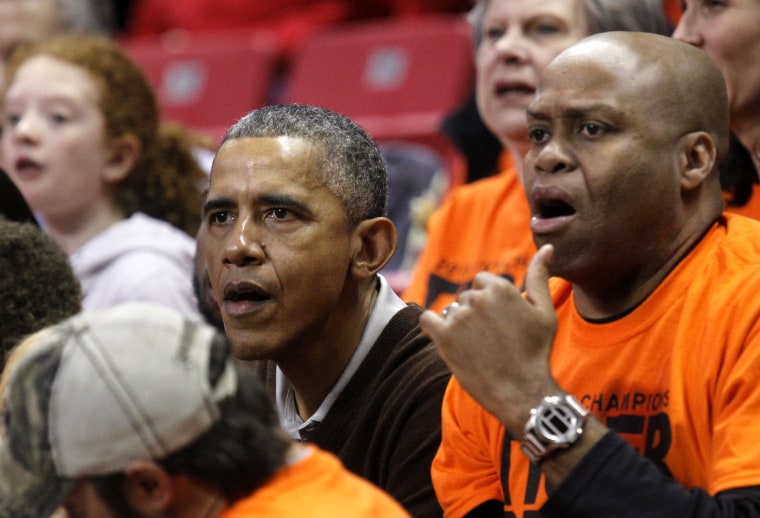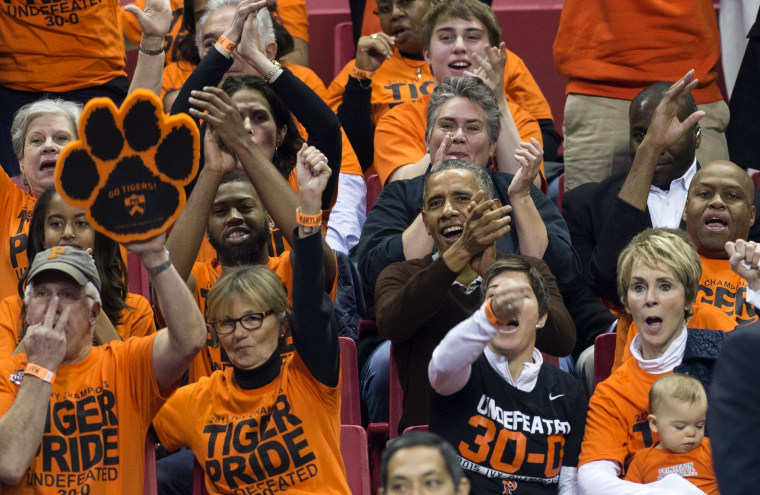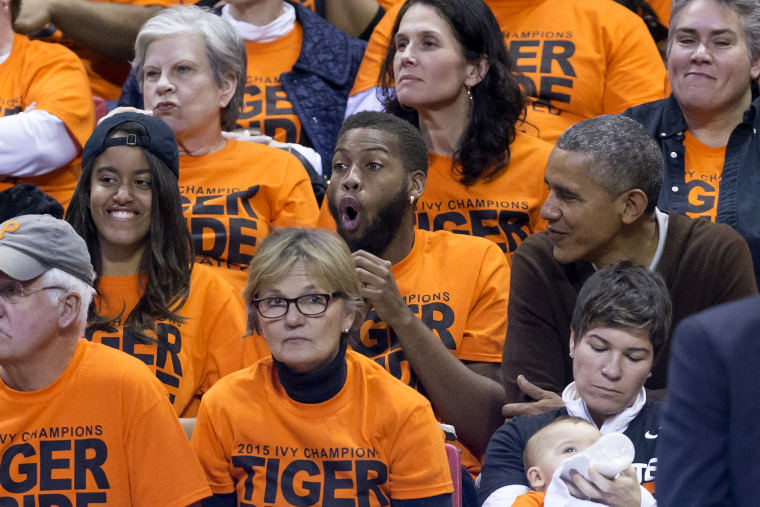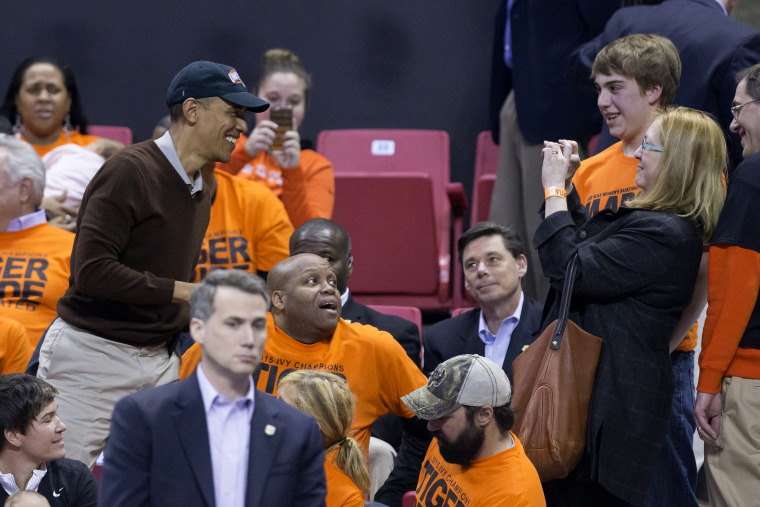 A previous version of this article incorrectly reported that the game was played at Princeton University.