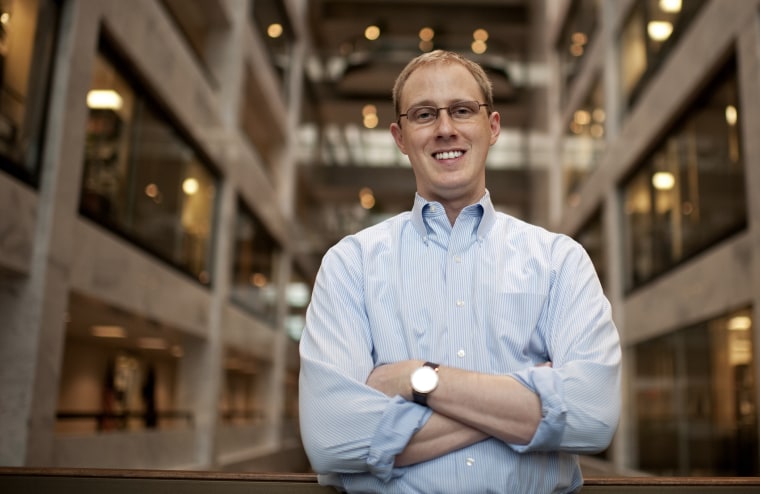 Tennessee Republican Sen. Lamar Alexander's recently fired chief of staff was arraigned Thursday on federal child pornography charges. 
Jesse Ryan Loskarn was arrested after U.S. Postal Inspection Service inspectors raided his Washington, D.C., home on suspicion that he distributed child pornography using a peer-to-peer network. According to a complaint filed Thursday, inspectors recovered a portable hard drive during that search that held "digital videos depicting child pornography" from his home, including at least one video featuring a prepubescent girl engaged in sexual acts with an adult male.  One inspector witnessed Loskarn placing an object outside a window shortly after they announced they were going to search his home, and later recovered the hard drive from that location, according to the complaint filed Thursday. Loskarn admitted he owned the brand of hard drive that inspectors recovered from outside the window, but did not admit to putting it there. 
Postal Inspection officials sought a search warrant after finding his IP address on the peer-to-peer network offering file names that appeared to be of child pornography, a discovery that came from a broader investigation launched by the United States Postal Inspection Service in connection with the Toronto Police Service into a movie production company offered DVDs and streaming videos of films featuring "young nude boys."
A judge ordered Loskarn to be held in custody until Monday, when he is expected to enter a plea at a hearing at U.S. District Court, according to Reuters. 
Loskarn was initially placed on leave from Alexander's office without pay following the raid. By the end of Wednesday, Alexander formally fired Loskarn and replaced him with longtime aide David Cleary. 
"The courts will judge Mr. Loskarn's guilt or innocence, but under these circumstances, he cannot continue to fulfill his duties as chief of staff of this office. Therefore, as of today, I have removed him from the payroll," Alexander said in a statement. He said his office planned to fully cooperate with the investigation. 
Before taking the post as a top aide to Alexander, Loskarn worked for Tennessee Rep. Marsha Blackburn and the Senate Republican Conference.