Not everyone's family members fit squarely into traditional gender categories, and it seems Facebook finally got the memo.
The social media platform now offers members gender-neutral options for identifying their relatives. Users can classify up to 14 different individuals as "gender neutral," including siblings, parents, and children. Within their own profiles, members can simply select the "About" tab, and either add or edit existing relationships using the new gender options under the "Family and Relationships" category.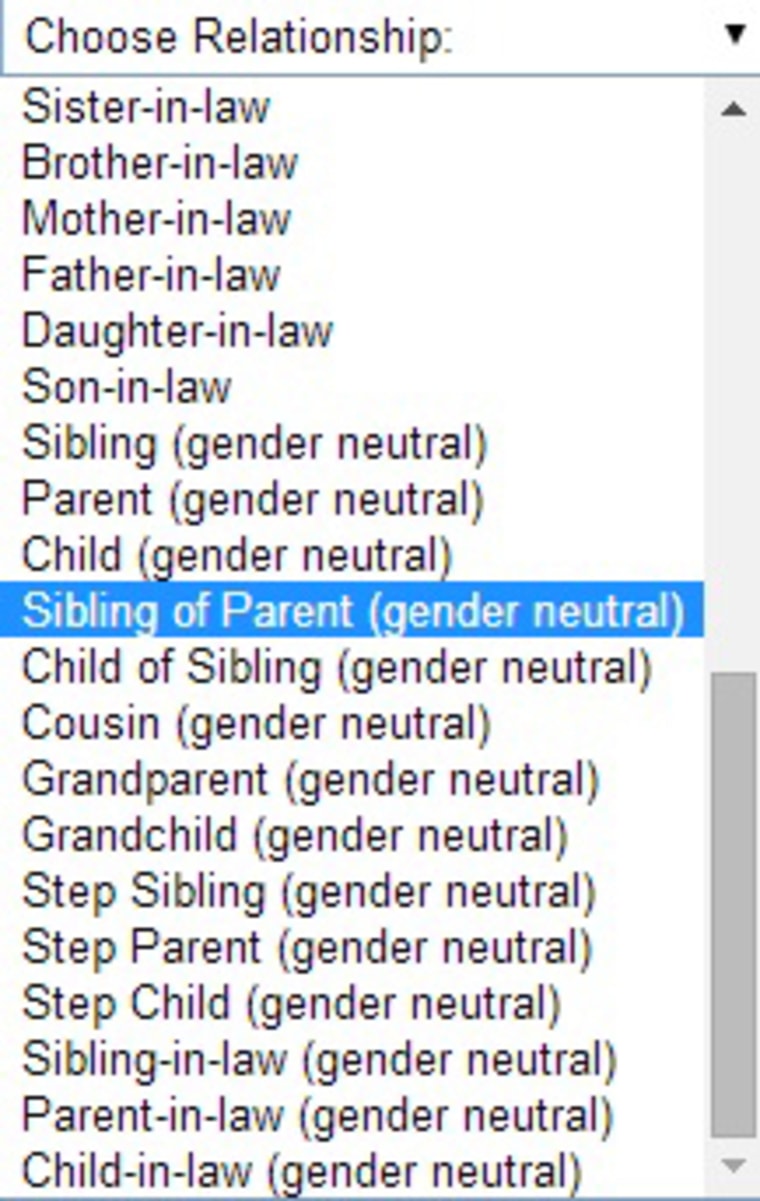 But this isn't the first time Facebook made alterations based on gender. In February, the network expanded its options to allow members in the United States to choose between "male," "female," or "custom" on their information pages. They also added three pronouns — "him," "her," and "them" — for updates on the website's news feed.
Unlike the update this week, though, the previous expansion was made public on Facebook's Diversity Page.
Support for same-sex marriage has grown steadily since the beginning of the century, when Americans opposed gay rights by a 57% to 35% margin. But, in a recent Pew Research Center poll, a majority of citizens — 54% — said they favored marriage equality.
Facebook, the dominant social-networking platform that boasts 1.3 billion users, celebrated its 10th anniversary this year. And in addition to satisfying LGBT advocates, management listened to Moms Demand Action for Gun Sense in America by introducing a new set of rules for gun sellers online. Their decision followed a campaign by the pro-reform gun group that demanded the site ban what members called an "unregulated online marketplace" on social media. More than 230,000 people signed a petition on behalf of the moms' efforts.