If New Jersey Gov. Chris Christie has his way, there will be no flights from his home state to Cuba until the communist country extradites a woman convicted of killing a state trooper in 1977.
Christie, who is trying to rebuild momentum for his attenuated presidential campaign, wrote a letter to the Port Authority of New York and New Jersey asking the agency to ban flights from Newark Liberty International Airport to Havana until the 67-year-old murderer, JoAnne Chesimard, is returned.
"I will not tolerate rewarding the Cuban government for continuing to harbor a fugitive," Christie wrote Tuesday to Port Authority chief John Degnan. A spokesman at the governor's office declined to give further comment, saying the letter -- first reported by the Associated Press -- "speaks for itself."
RELATED: As U.S.-Cuba tension thaws, the fate of a fugitive is in question
Chesimard, also known as Assata Shakur, found her way to Cuba in 1979 after being convicted in the murder of police officer Werner Foerster and consequently escaping from a New Jersey prison. Chesimard, a former member of the Black Panthers and the Black Liberation Army, was eventually granted asylum under President Fidel Castro in 1984.
Christie has been a critic of President Obama's Cuba policy following the commander-in-chief's decision to normalize relations with the island, going as far as to call it a "national disgrace."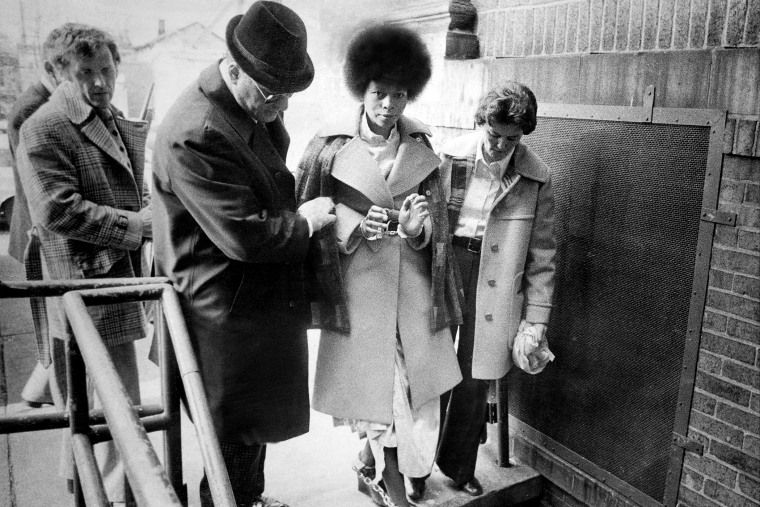 Activists and lawyers have questioned the validity of Chesimard's conviction, with some arguing that racial prejudice may have been a factor in the verdict. The National Lawyers Guild, which represented Chesimard, has previously urged American authorities to respect her asylum status in the United States. In 2013, the FBI named Chesimard a Most Wanted Terrorist, the first woman to ever make the list. 
Degnan said in a statement to MSNBC that the Port Authority is reviewing Christie's request. "I understand Gov. Christie's strongly expressed concerns and will commence an immediate review of the agency's role in the proposed flight between Newark and Cuba. I expect that review will be completed in a matter of days," he said.
Rahsaan Johnson, a spokesman for United Airlines, which said earlier this year that it was interested in offering flights to Cuba out of Newark's airport, said the company remains "very interested in serving Cuba as soon as we are able to do so, and believe United's service would benefit the airport and the region." There are currently no commercial flights between the U.S. and Cuba, Johnson said, adding that the number and scheduling of flights "ultimately depends on the U.S. government and Cuban government reaching an agreement on air service. "