The Texas teenager who became infamous after invoking an "affluenza" defense while on trial for a fatal drunken-driving crash was in a Mexican jail Tuesday after weeks on the run with his mom.
Ethan Couch, 18, and his mother, Tonya, fled over the border in a pickup truck and headed to Puerto Vallarta, where they tried to blend in with the hordes of American tourists spending Christmas in the resort town, officials said.
Couch dyed his fair hair a darker shade and was living a "cash existence" in an attempt to elude authorities, Tarrant County Sheriff Dee Anderson said.
RELATED: Families of 'affluenza' teen's victims reach settlements
The pair was caught at 6 p.m. Monday, when they were seized on the town's popular boardwalk by Mexican authorities at the request of the FBI and U.S. Marshals, Anderson said.
Couch was sentenced in juvenile court and is serving 10 years of probation for killing four people and injuring nine others in a drunken crash in 2013.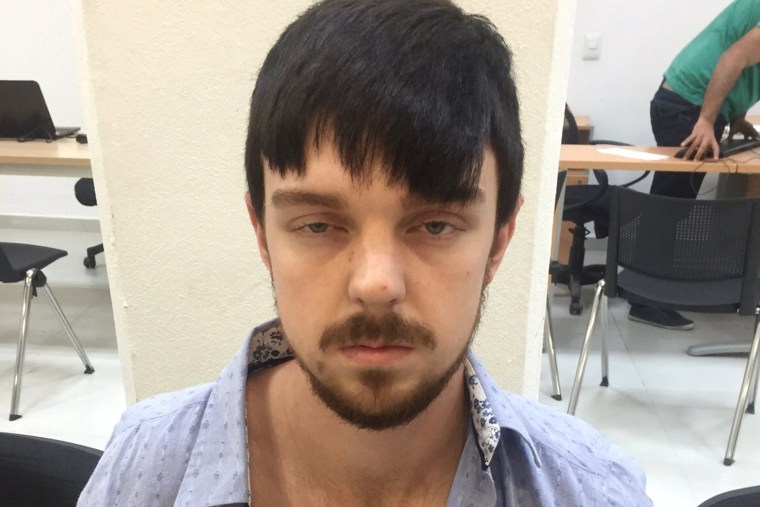 Anderson gave no indication when Couch and his mother would be returned to Texas. But Couch is scheduled to appear at a Jan. 19 hearing in juvenile court at which time prosecutors will ask that his case will be transferred to adult court.
If the judge denies that, Couch will be jailed in a juvenile facility for four moths until April 11 when he turns 19.
"That is not enough," Anderson said. "I would like to see him placed in an adult prison to serve out the remainder of his sentence."
Even though Couch admitted to the crime, he managed to escape doing prison time thanks in part to an unusual defense strategy employed by his lawyers. They put on the stand a psychologist who testified that Couch was afflicted with "affluenza," which made him unable to distinguish right from wrong due to his privileged upbringing. They argued Couch needed rehab not prison.
Affluenza is not recognized by the American Psychiatric Association as an official diagnosis. But Judge Jean Boyd bought it and sentenced Couch to 10 years probation, igniting a firestorm of criticism.
Couch returned to the spotlight earlier this month, when officials went to the house where he had reportedly been staying at with his mom and found it empty — save for a pinball machine, Reuters reported.
Couch and his mother apparently fled after video emerged earlier this month on Twitter which showed a group of young people playing beer pong. The person who posted the video claimed Couch — who is not allowed to drink or use drugs and drive — was in the video and was violating his court terms.
Couch met with his probation officer around the time the video surfaced, and as the Tarrant County DA began investigating whether he was in the footage. But he didn't show up for his next appointment. 
This article first appeared on NBCNews.com.