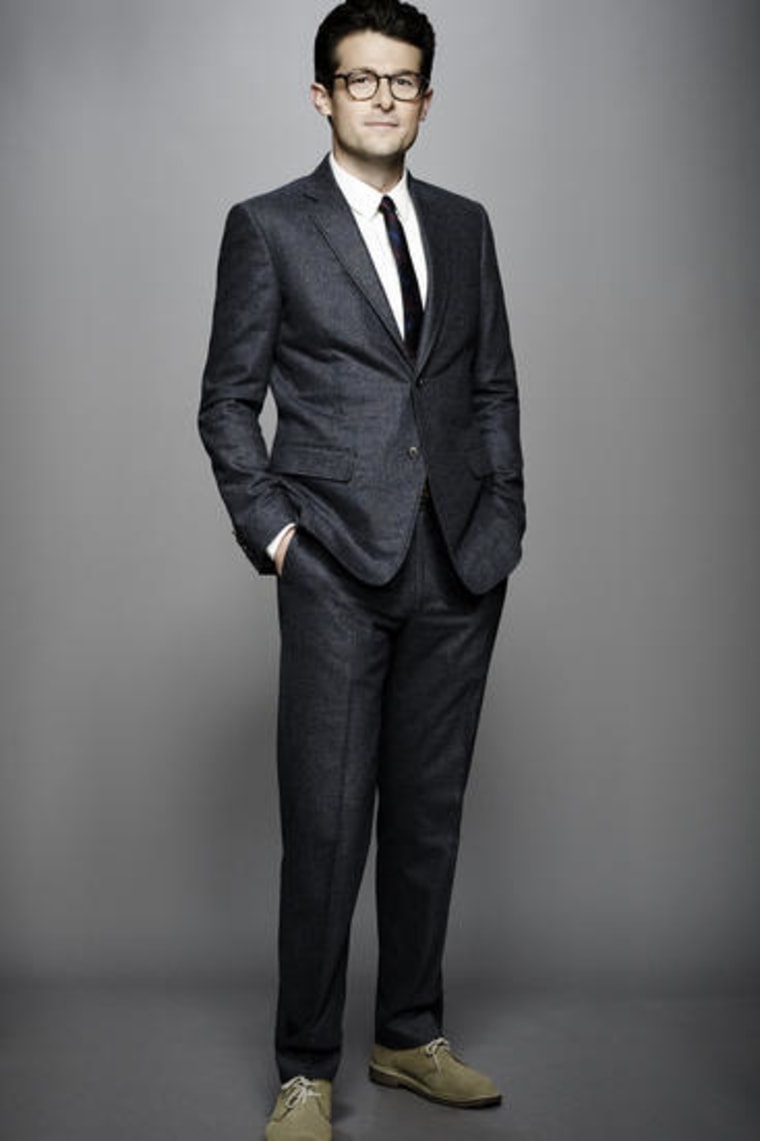 Jacob Soboroff is a Los Angeles-based MSNBC Correspondent and Anchor who reports across NBC News and MSNBC. In 2018, Jacob spent months reporting from the U.S. - Mexico border on President Trump's immigration policies, and was one of the first journalists to tour two South Texas facilities housing migrant children separated from their families under the administration's "zero tolerance" policy. Amid the separation crisis, Soboroff hosted a Dateline NBC special report, The Dividing Line, a deep-dive into the separation policy and the realities of life along both sides of the border. Jacob received multiple awards for his reporting on the separation of migrant families at the border, including the Walter Cronkite Award for Excellence in Television Political Journalism and the Hillman Prize from the Sidney Hillman Foundation.
Also in 2018, Jacob reported on the real-world effects of climate change from 750 miles north of the Arctic Circle for the Today Show series Top of the World, and ahead of the midterm elections, he explored the issues Americans cared about most in What Matters?, a Today Show and MSNBC series. What Matters? With Jacob Soboroff aired as MSNBC documentary special the weekend before Election Day.
In 2017 he was a part of NBC and MSNBC special coverage of major news events including the Inauguration, the opioid crisis, the Great American Eclipse, the Charlottesville attack, Hurricane Irma, the Global Citizen Festival, the Las Vegas mass shooting and the California wildfires.
Jacob hosted two hour-long MSNBC original documentaries in 2017: The Trump Equation, about the factors that led to President Trump's victory, and One Nation Over Dosed, about fentanyl, the drug fueling America's record-breaking overdose death rate.
In 2016, Jacob was part of the network's group of "Road Warriors," traveling across the nation to cover the 2016 election and the 2016 Republican and Democratic conventions.
During the campaign, Variety said Jacob's "dispatches from around America have the vibe of a hipper, latter-day Charles Kuralt — commiserating with a hover boat driver in the Everglades and an ice fisherman atop a lake in New Hampshire, or riding a bike with an immigrant 'dreamer' to get her to confide how it feels to meet other immigrant children on the campaign trail."
Before joining MSNBC in 2015, he hosted projects for a variety of platforms including Vanity Fair, YouTube, Participant Media, The Huffington Post, MTV, AMC, NBC, CNN, PBS and NPR.
Jacob has been a longtime advocate of protecting the right to vote through the Why Tuesday?organization, and gave a TED Talk about election reform. He also serves on the associates board of the education-focused nonprofit City Year Los Angeles and is a service ambassador for Points of Light.