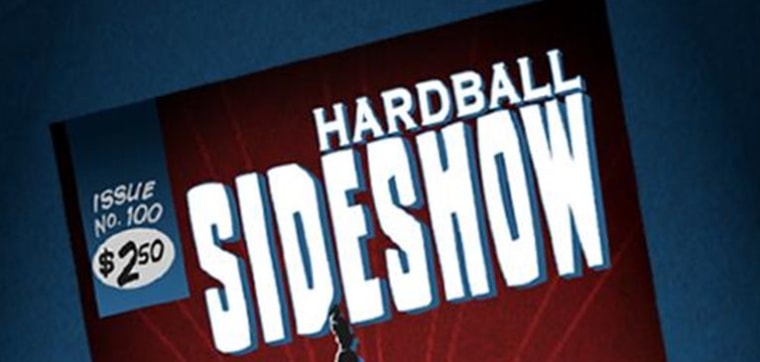 Time now for the Sideshow!
There were several appearances during on-air interviews this week that caught both the host...and the guests...by complete surprise.
During a live call-in show Thursday with outgoing Governor Deval Patrick on Boston Public Radio, President Obama dialed in unexpectedly.  
"Uh, Governor, this is Barack Obama, formerly of Somerville.  I've got a few complaints about service in and around the neighborhood, but I've moved down south since that time," the President quipped.
You can listen to his full interview on NPR here:
The President wasn't the only one making a surprise appearance.  During an interview on C-span, sibling political pundits were shocked when their mother called into the program.  The reason?  Joyce Woodhouse said she was sick of her sons, Brad and Dallas, bickering over politics (one is a Democratic operative, the other Republican) and wanted them to settle their differences before the holidays.
"I hope they just kinda get this out of their system today on your program," she said.
But Joyce wasn't done there.  When the Washington Post contacted her about the clip going viral, she responded that she didn't even know people watched C-span!
Next, it's not easy being President of the United States.  It's been called one of the most stressful jobs in the world.  So President Obama has to have some fun where he can.  He says he did so recently during a "dance party" at the White House, where he also served as the deejay.  
"We started with Aretha's 'Rock Steady.' Sly and the Family Stone," the President told People magazine.  "Then we ended the night on Al Green, and everybody did a slow dance." 
The President also likes to catch the occasional flick to decompress.  He told People magazine that his favorite movie of 2014 was Boyhood, which received eight Golden Globe nominations.
Now that's a high recommendation.