What's going on with the apparent grand jury delays in the hush money case? Did last-minute witness Robert Costello throw a wrench into Manhattan District Attorney Alvin Bragg's plans to potentially indict Donald Trump?  
Given what we know, it's difficult to believe that Trump-aligned witness Costello's testimony would throw the case in the former president's favor. Recall that Costello testified Monday, in attempt to cast doubt on the testimony of key prosecution witness Michael Cohen. Among other things, Costello has claimed that Cohen acted on his own, without Trump, in making the hush money payment to Stormy Daniels in the run-up to the 2016 election.
But even on Monday, it wasn't clear how much Costello's testimony would help Trump, even if it's true. That's because the charge of falsifying business records, which the grand jury may be considering, wouldn't necessarily hinge on the degree to which Trump was involved in planning the alleged hush money scheme. Rather, it would center on Trump's reimbursement to Cohen and how it was falsely classified. That legal reality hasn't changed since Monday.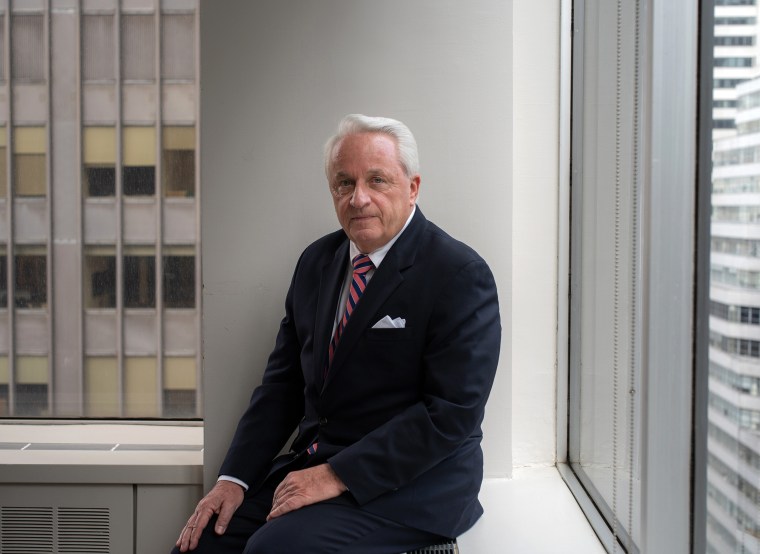 If anything, we've learned more since then that casts doubt on Costello's ability to upend an indictment if one was coming already. Costello has made reference to hundreds of emails that he said back up his claims, and he shared them with NBC News on Wednesday. However, NBC News reported that they "do not appear to include any kind of smoking gun pertaining to the hush money probe." That makes sense, because even according to Costello's own story, it's unclear what that smoking gun would be.
Yet, that doesn't answer the question of what has reportedly caused the grand jury not to hear evidence or vote on a possible indictment Wednesday or Thursday this week. We may not learn more until next week, which could be the grand jury's next chance to consider charges.
So, is it possible that Costello's testimony is the reason for the delay? Sure. Even if prosecutors aren't worried about his testimony, it may have led them to track down rebuttal witnesses or evidence that could be relevant to the grand jury ahead of its potential vote on an indictment. But, based on the publicly available information, it's hard to see how such a delay would stop an indictment if one was coming already.