The Independent candidate in South Dakota's hotly-contested Senate race is critiquing President Obama for the administration's approach to combating the Ebola crisis.
"I sent a highly critical letter of the way he's handling the Ebola thing, particularly the matter of leadership. It's my feeling that he should go on TV and say, 'I'm the czar. I'm in charge of this,'" Larry Pressler told Andrea Mitchell Friday. "I also think he's made a classic mistake sending American troops to Africa without having the involvement of other countries."
He said Obama should have worked to build a coalition of troops since the spread of Ebola is an international issue, adding, "He should tell the American people that some of our troops will get Ebola and they will have to be brought back to the United States."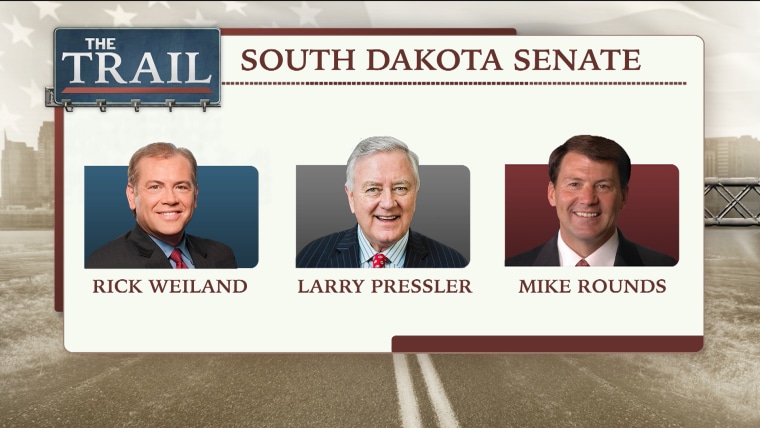 The South Dakota Senate race, once thought to be safely Republican, is now a free-for-all as polls have showed a tight three-way contest. Pressler, who served as a Republican senator for 18 years, is running as an Independent against former Republican Gov. Mike Rounds and Democrat Rick Weiland.
Pressler has resisted naming which party he would caucus with if elected, but told Andrea Mitchell that he'd like to see a new caucus created with Independents or moderates. "We may well have an Independent Caucus to end the poisonous disputes between Republicans and Democrats," he said, suggesting that there could be four possible Independents in the Senate next year including him, Angus King of Maine, Bernie Sanders of Vermont, and Greg Orman in Kansas.    
Watch the full interview from Andrea Mitchell Reports in the player above.