Move over, "Seinfeld" — HBO's "Succession" has infringed on your territory as history's most notable "show about nothing."
If you follow The ReidOut Blog, you likely know I've come to characterize "Succession," which concluded its fourth and final season on Sunday, as a show about paperwork.
Mainly, I wanted to point out the novelty of a hit drama like "Succession" lacking physical conflict. Watching it, you won't see intense car chases or hostage scenarios or fistfights. Each episode is basically a series of business meetings, with the show's storylines boiling down to one of three conflicts, mostly centered on the Roy family and its ownership of a multibillion-dollar media empire. It's like "The Office" but with cussing.
Here's each episode of the bureaucratic drama in a nutshell:
(Insert name here) is signing the paperwork!
(Insert name here) isn't signing the paperwork!
(Insert name here) is thinking about signing the paperwork!
To the producers' credit, much of this conflict involves dialogue, cinematography and a supporting cast that make all of these exchanges seem like high-stakes deliberations. As an example, viewers at times have been led to believe that ownership of this media conglomerate has serious consequences for broader society. We're made to think Waystar Royco — seemingly inspired by Rupert Murdoch's News Corp — is powerful enough to influence social media discourse and even presidential elections. This is where the analogies to some real-life media organizations and their ambitions were clearest.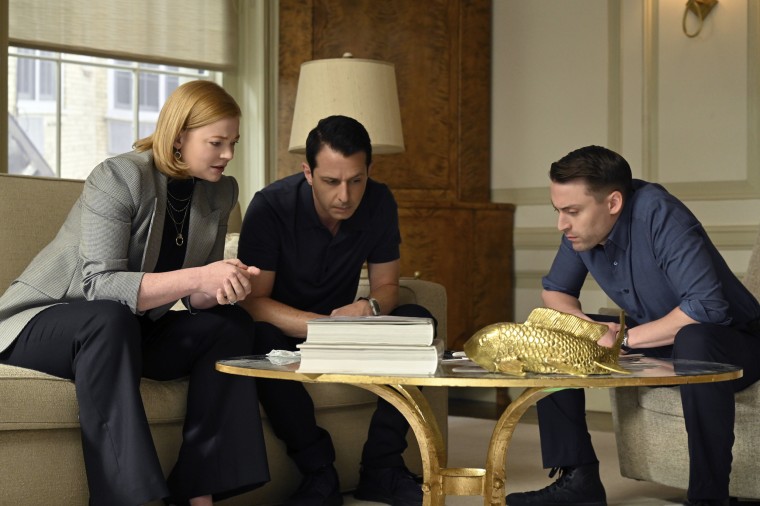 Watching Waystar's palace intrigue has given me the same feeling I get reading coverage of Fox News' internal scandals or problems at Twitter under Elon Musk. Yes, these may be well-known entities, but their societal importance is questionable. Any one of these companies could fall tomorrow and I wouldn't bat an eye.
And the "Succession" finale was a helpful reminder of how fickle and fragile the media industry can be. We're reminded that Waystar is perhaps nothing more than a plaything for rich folks and spoiled kids. Ultimately, the Roys are fighting over ink and paper.
In the last few scenes, the characters seem to invite viewers to question what — if anything — their fights are worth. 
Toward the end, Shiv Roy impulsively spurns her brothers and casts a deciding board vote that sells off the family-owned company to a Musk-like tech bro (which, in a convoluted way, places its U.S. branch under the control of her baby daddy). We see the paperwork signed and that's basically the end of the show as we know it. It feels heavy, but the finale calls that into question with one key scene. 
When Shiv storms out of the room to cast her vote, Roman Roy discourages their brother Kendall from trying to salvage the deal. 
"Hey, we are bulls---," Roman Roy says.
It's all "nothing," he continues. "I'm telling you this because I know it, OK? We're nothing." 
He calls the family business "bits of glue and broken shows ... phony news." 
"Succession" served as a parody of the media industry — a funhouse mirror depicting the arrogance of some powerful people, the self-aggrandizing and self-enriching narratives they spin about their worth to society, and the detachment of these narratives from people's everyday lives. Not bad for a show about nothing.