The idea of "community" has evolved. Virtual exchanges on social media or text have largely replaced in-person gatherings, and communities are fractured and splintered by political division.
For Jane Lynch, Emmy Award-winning actress and comedian, these changes are why community is more crucial than ever before. Without community support and love, Lynch says, she would never have reached her potential or come to know her own value.
"Community is important all of the time, but now I think we're at a crisis point," Lynch, who starred in "Glee" and "The Marvelous Mrs. Maisel" and hosts NBC's "Hollywood Game Night," said in an interview.
"We've backed into our corners, me included: I'm tempted to knock people's blocks off and retreat at the same time," she added. "We've become disparate and spread out. Community is what brings us together."
A lot of these women comedians today, like Tina Fey and Amy Poehler, have a place in part because they don't for a second believe they don't have a seat at the table.
Jane Lynch
Lynch, 58, found community when she moved to Los Angeles as a young comic. Lonely and a little bit lost, she struggled to make connections in her new city but ultimately found them in a place she didn't expect: the YMCA. "I was looking for a gym, but I got so much more," she said. "I met people at a yoga class early on at the Y who are still close friends of mine."
Lynch discussed her connection to the YMCA in last week's episode of the organization's series, "My Y Story," in which she volunteered with student performers and organized a talent show for teens. It's part of how Lynch gives back to the organization that helped her feel at home in L.A., and she's passionate about the power of helping others feel supported and loved.
"Look, I'm not going to be able to teach you how to be a great public speaker, or how to be confident," Lynch said. "All that stuff arises naturally when someone is loved and supported. Just love them, encourage them, direct them, and whatever is in their wiring in their body and psyche will become activated."
Lynch understands this acutely, she said, because she "did not feel supported in my dreams of being on stage. It wasn't necessarily something my parents understood, or the kids I hung out with. My mom would tell me, 'You have to have something to fall back on.' And every time she said that it felt like a dagger in my heart."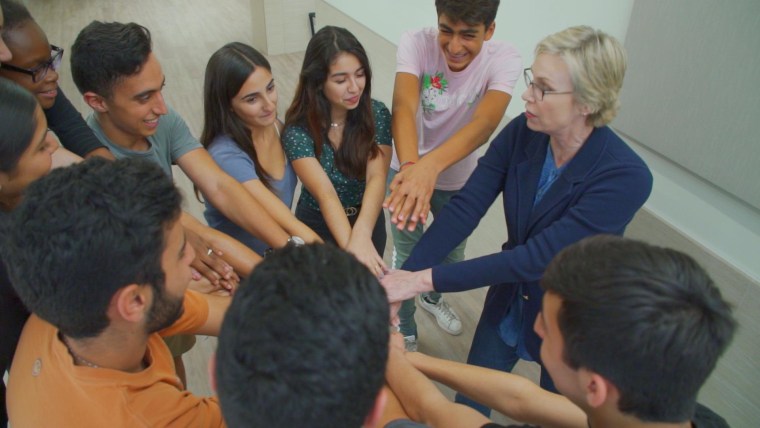 Lynch's desire to follow her dreams were stronger, however. In time, she found confidence with help of the YMCA and theater communities.
"Now I have that confidence under my belt, I know this is just who I was born to be," she explained. "I'm not proud of it, I don't condemn it; it's a neutral, joyful and confident space. But you can't sit someone down and tell [someone] to be joyful and confident. You have to encourage them as an individual so it comes out of them, and then say 'Yes! Go out and do that!'"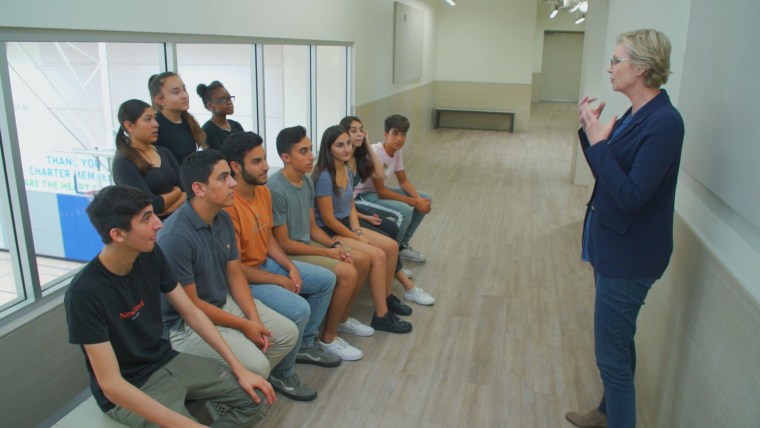 That foundational support is the core of what helps people to learn and understand their own value, Lynch said. "You know your own value by allowing your life to unfold. By going to the places where it's warm, where there's love."
Women can particularly use that support, she added. "In this day of #MeToo, we can take that awareness and make sure we're helping each other. Hosting 'Hollywood Game Night,' I saw a man cut in and say something, and a woman retreat from her stance. I whispered, 'Don't let his pushing back keep you from moving forward.' As women, we have this kind of knee-jerk reaction to say 'Oh, OK, never mind.' It's in our DNA."
For women who struggle with how to handle interruptions in everyday life, Lynch said her best advice is not to back down. "A lot of these women comedians today, like Tina Fey and Amy Poehler, have a place in part because they don't for a second believe they don't have a seat at the table. Young girls listen to that kind of attitude and it's wonderful. They can feel they have a place."