Nothing made me feel like I was ready to go back to work more than putting on the right outfit and shoes. I put on that new dress and pair of heels, and I thought: "Damn, I can do this!"
It may be because I have been in some combination of khakis, jeans or yoga pants and a casual top since the turn of the millennium. Two-inch heels had not been part of my life since the last century, before kids. So, when iRelaunch's Carol Cohen asked me to speak at her recent back-to-work conference, and when my sister-in-law Mika Brzezinski asked me to be on a panel at her October Know Your Value event, I panicked over what I would wear (after the panic over speaking in front of 600 people subsided).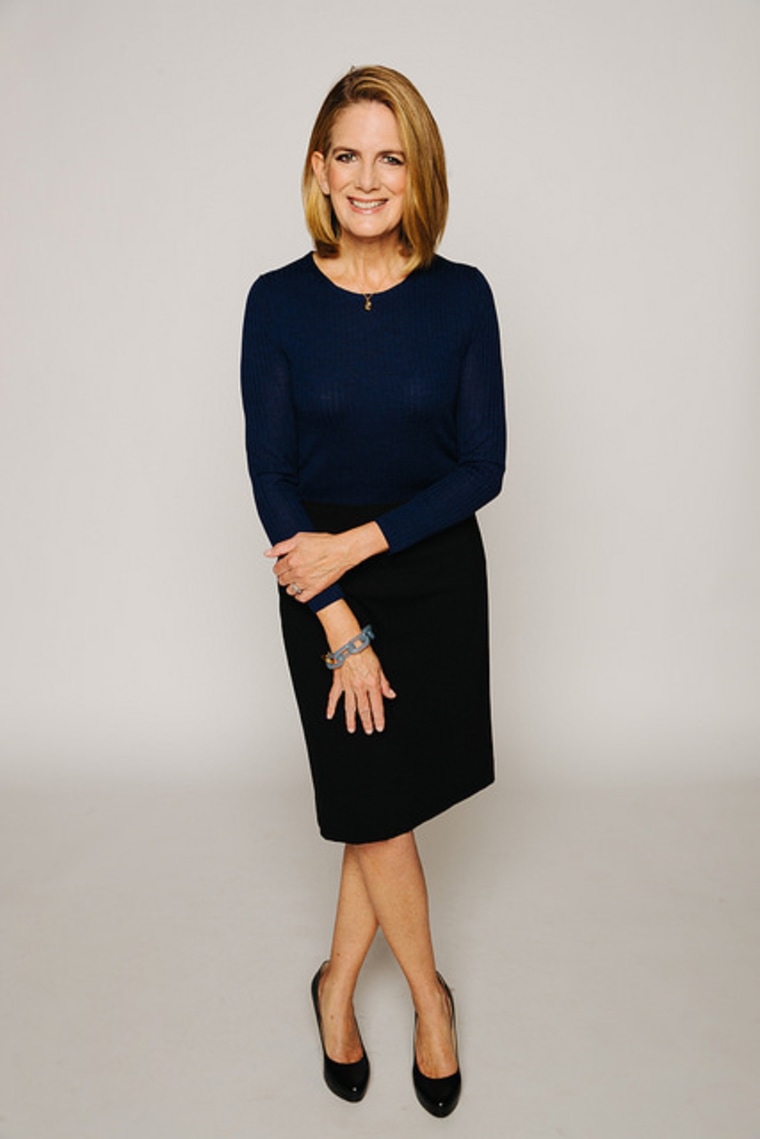 My closet was quite full, but somehow contained virtually nothing that would be remotely appropriate. Most of my clothes fell into the categories of: beach, too small, gym, perfect if I was 30 again, dog walking, home alone and absolutely not.
During my couple of trips to New York to meet with Mika's Know Your Value team, I felt like the older, suburban housewife next to so many hip millennial young women. If you are not from New York, just about everyone there is intimidating. How do those women wear those heels? How do they always look great? Do they all get blowouts every day or do they just have great hair? My new block heels, which had looked so avant-garde in the suburbs of Virginia, suddenly looked like an ad out of AARP magazine.
I am guessing that anyone else returning to work after a career break may have the same feelings.
You may be asking yourself, "What the heck am I going to wear to the interview, first meeting or first week on the job?" And now, even if you don't interview in person, you still need to be professionally dressed for Skype. There is no avoiding this moment.
New clothes really did give me confidence. They brought out a part of me that had been dormant for a long time. Putting on a polished sheath dress and heels was a fantastic and transformative experience.
Luckily, in the past few years, there has been a boom in the number of companies geared toward dressing women for work through personal styling services, rental services or subscription boxes. That includes StitchFix, Rent the Runway and MM.LaFleur.
I recently got the chance ask MM.LaFleur founder and CEO Sarah LaFleur her advice about work and interview style. Sarah, a Tokyo native and Harvard grad, started the company in 2013 after working in the finance industry. She was frustrated with her closet, which was full of what she called "blah pantsuits." Sarah and her partners at MM.LaFleur set out to make dressing for work fun and easy. Shopping is by appointment at one of their MM.LaFleur showrooms in New York, Washington D.C., soon Chicago or in one of their popup shops in a number of cities. You can also order online with their "Bento Box."
Here's what Sarah said: (This interview has been edited and condensed for clarity)
1. What are the elements of a can't-go-wrong interview outfit, including shoes?
Sarah: "Your outfit should be the least interesting thing about you. What I mean by that is you want to wear something that you look and feel great in, but that won't need adjusting or otherwise distract from you. You want the interviewer to be focused on your ideas, not your outfit. Choose a fabric that is breathable and has some stretch. When I'm not sure, I choose a dress, which I often refer to as 'the adult onesie.' You don't have to worry about matching a top and a bottom—it's foolproof."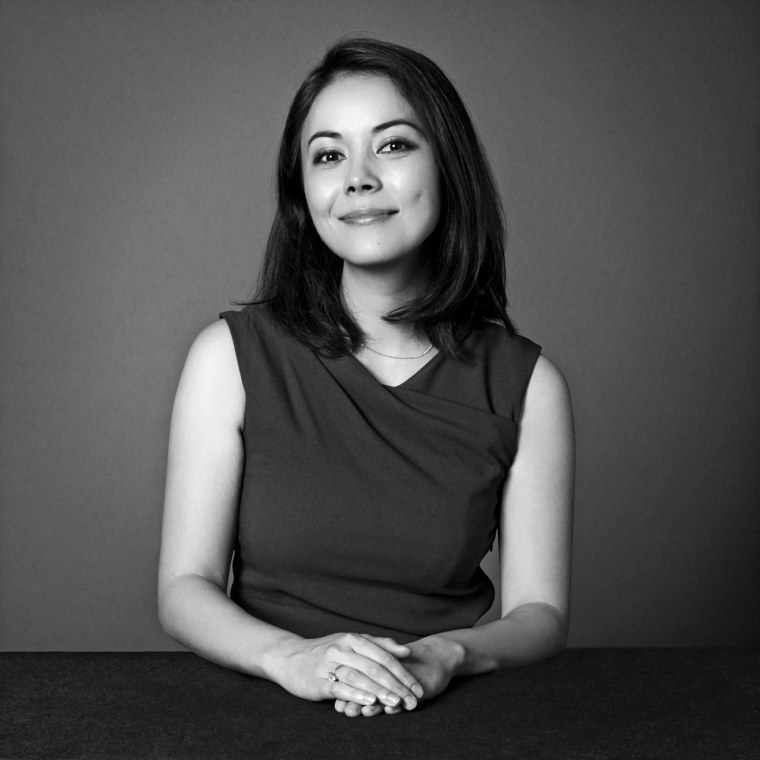 2. If you're on a budget but are building your work wardrobe, what are some tips to diversify your closet but still look stylish and put together?
Sarah: "When you're building a work wardrobe, it's all about prioritizing. We suggest investing ($200+) on the following items: a black day-to-night dress, a versatile blazer, a tailored pant or skirt and an elegant (not flashy) bag. Spend moderately ($50-$200) on knits, a pencil skirt, a silk blouse and shoes.
As you're building the foundation of your work wardrobe, we strongly recommend starting with neutral colors before adding brights, patterns and prints. That means black, gray, navy, ivory, beige, brown and olive. Have fun and show some personality with your jewelry, but keep your clothing basic in the beginning. Once you've got a healthy rotation of staples, start adding statement pieces. But remember: If you can't envision exactly how you'd wear a new item with your existing clothes, save yourself the trouble and don't buy it."
3. How should you dress for a business casual office?
Sarah: "The goal is to come across as put together and capable. Even if you're not wearing a suit (that would be considered business formal), you want a look that communicates, "I've got this. You can trust me." You can never go wrong with a pencil skirt and top, slacks and a blouse, or a dress and an elegant cardigan. Remember, comfort is key: Pick something that you're going to feel good in even after working a 14-hour day."
4. What 's an advisable work hem length?
Sarah: "What's advisable can vary widely from one office to another, but when in doubt, go for something that hits just at the knee. It's flattering on all body types and it's conservative enough for most business formal cultures, but not too stuffy for a more casual workplace. It's a safe bet."
5. What are your thoughts on age appropriate dressing?
Sarah: "No such thing. Having worked with a lot of customers, I know that older women often prefer to not show their arms, but does that mean that you need to hide them? Absolutely not. If you've got great arms, show them.
Our bodies change and evolve over time, and your favorite parts about your body might too. That's okay! There is always something to flaunt."
6. Does heel height equal power?
Sarah: "Absolutely not. We believe women can be powerful regardless of their choice in heel height—flat or otherwise. The main thing to keep in mind is to pick a height that you can easily move around in and that makes you feel most comfortable. Nothing you wear should serve as a distraction to you. Teetering is never in style."
7. Do you have tips to keep in mind -- and what to avoid--when dressing for a holiday office party?
Sarah: "Holiday parties are a time to have some fun with your outfit, but take cues from your co-workers on where and how to get creative. You might be able to get daring with nail color, statement necklaces, dangly earrings, bold prints/brighter color, and lip color. But, always keep in mind that you are at a professional event, so remember to dress (and act) accordingly."
Ginny Brzezinski is Know Your Value's comeback career contributor. Read more about her here.