Olympic gold medalist Lindsey Vonn doesn't take no for an answer. Despite sustaining various injuries, including one that left her unable to compete in the 2014 Olympics, the American skiing star will make her return to this month's Winter Olympics in Pyeongchang, South Korea.
I recently spoke with Vonn, and it was clear that not only is she physically tough, but perhaps more importantly, mentally tough as well. "In sports especially, it's a good place to find your confidence. You realize your worth and realize what you're capable of doing. I think physical strength gives you a lot of mental strength as well," she told me.
It's no surprise then that Vonn, 33, learned how to ignore naysayers from a young age. "There were definitely a lot of people telling me I couldn't succeed, and [that] I was never going to succeed."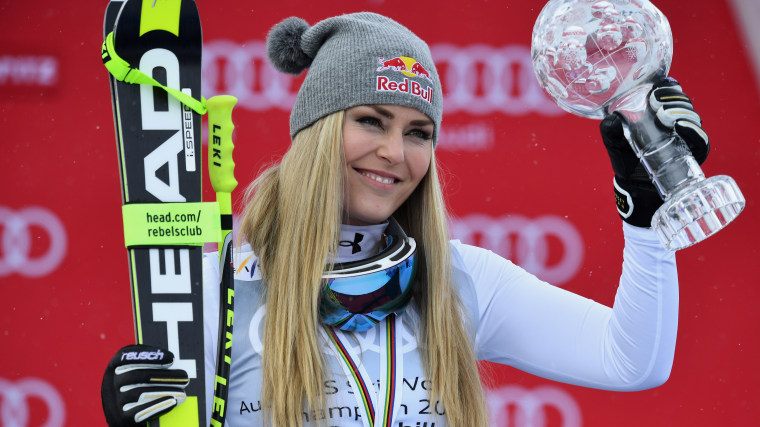 After meeting her childhood icon, gold medal-winning skier Picabo Street, at the age of 9, she was inspired to become an Olympian. Since then, she's set her mind on competing at the highest level
The most important lesson she's learned along the way? "There is no substitute for hard work," she said. "You have to bring a certain amount of dedication and work ethic. Without that, you're never going to make it."
Lindsey also had some advice on how to achieve big goals and find confidence. "Start small, build into it and enjoy it. Find things that give you pleasure but set a time where you can actually achieve. That way you'll have more confidence, and you'll feel good about accomplishing something."
Daniela Pierre-Bravo is Know Your Value's millennial contributor. Read more about her here.