When NFL running back Tevin Coleman and his wife Akilah Coleman were growing up, they knew that they both carried the sickle cell gene. But the reality of what that meant hit home in 2017 when one of their twins, Nazaneen, was diagnosed with sickle cell disease (SCD) when she was just an infant.
Nazaneen, who is now 5, often feels intense pain in her hands, toes, legs and throughout her body due to red blood cell disorder, which disproportionately affects the Black community. Pain is the most common complication of SCD and is caused by sickle cells traveling through small blood vessels that can get stuck and block blood flow throughout the body. Those who have the most severe forms of the disease have a life expectancy that is approximately 20 to 30 years shorter than the average American.
Now, Coleman is on a mission to raise awareness about SCD and the proactive care needed for children diagnosed with the disease to ensure they live a full life.
"We really just wanted to come forward and start that conversation and normalize the conversation with our daughter," Coleman said. "It's about normalizing it for her so that she is not scared to talk to us about what she's experiencing."
Coleman made the remarks during the recent annual National Association of Black Journalists convention in Birmingham, Alabama during a panel about sickle cell care and the health inequities Black women face.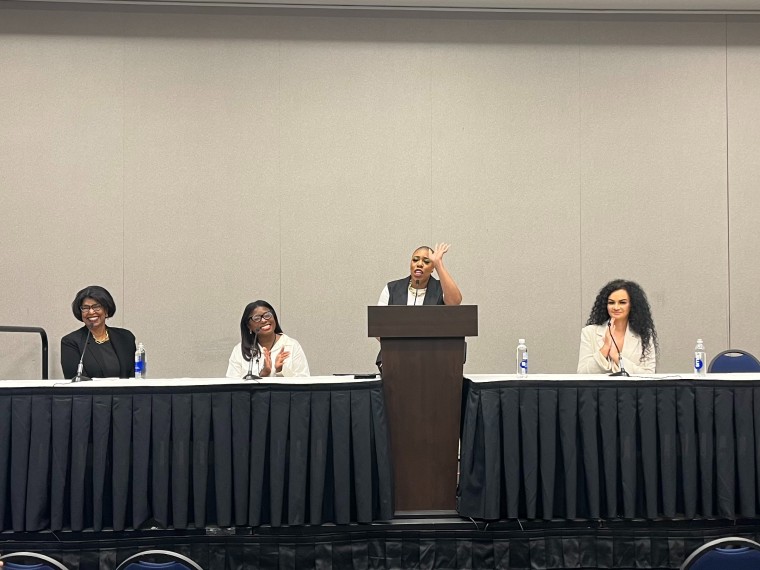 At one point, Coleman shared an alarming moment when her daughter was a baby and was experiencing complications from SCD when the family was in California. Coleman realized the care team had limited understanding of the disease and that her voice was going unheard.
"We begged [doctors in Silicon Valley] to call our doctors in Atlanta, because that's our home base," Coleman shared while describing the incident. "From that we realized that…our entire lives needed to revolve around sickle cell. That was really how we could address this head on."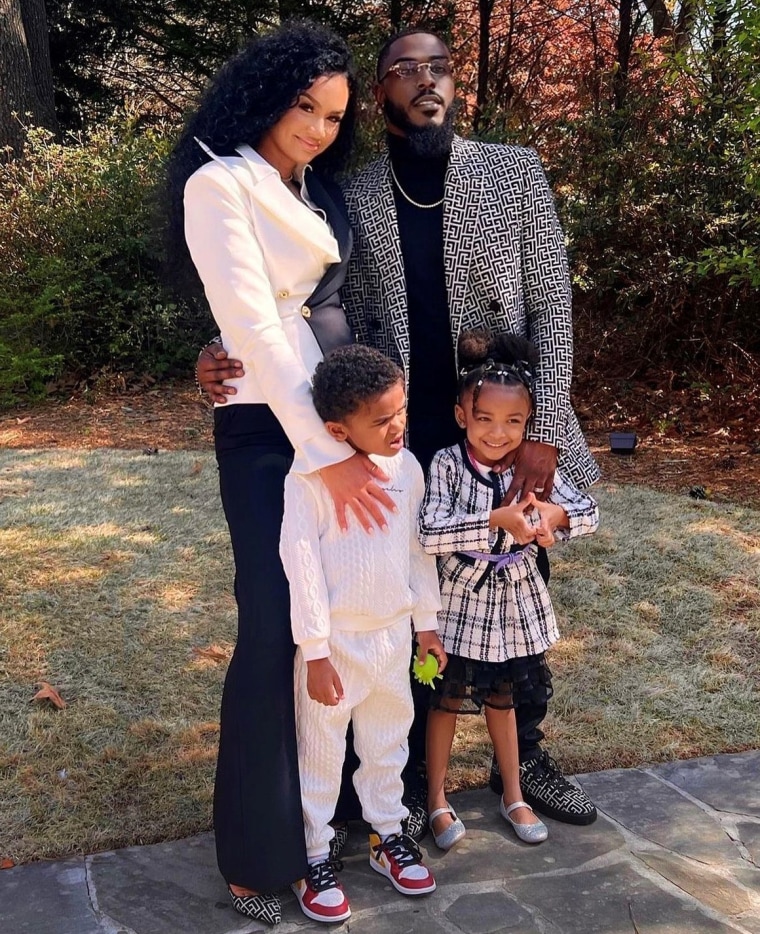 Coleman was joined at the event by Teonna Woolford, who has SCD and is the co-founder of Sickle Cell Reproductive Health Education Directive (SC RED), and Dr. Kim Smith-Whitley, an advisor of Scientific and Clinical Affairs at Pfizer who has dedicated much of her career to sickle cell research. The panel was moderated by MSNBC's Symone Sanders-Townsend.
Woolford detailed her own experience of living with SCD, which included her missing the majority of high school and dealing with misconceptions from her white classmates and authority figures.
"Even the principal of the school made comments like 'it would just be so much easier if you had cancer,'" she recounted, adding that SCD symptoms and treatments were unpredictable compared to care for patients with other illnesses.
Treatments for SCD often include blood and bone marrow transplants, which are currently the only cure for the disease. Woolford, who received a bone marrow transplant, shared her desire to be a mother to six children. She communicated that desire with her healthcare provider. Research has shown that women with SCD have unique risk factors that may impact their ability to conceive.
"I just don't want to be infertile," she told them. "I'll risk everything for a cure, but I don't want to be infertile."
While she did reject more treatment, she still found herself living with sickle cell and infertility. After researching and seeking resources, Woolford felt defeated as she found little to no information about the intersection of fertility and SCD. With the help of Dr. Smith-Whitley and Dr. Lydia Pecker, the three women founded SC RED.
"Reproductive, sexual, maternal health in sickle cell has been an untapped area," Woolford said. "So, we expanded the mission, and we are the first and only organization in the world to address…puberty, menopause, hormones, sex, pregnancy and all of the above [for individuals living with sickle cell disease.]"
Coleman said she, too, thinks about the challenges her daughter will have to go through if she decides that she wants to have children. She also made the connection between the impact of Woolford and Dr. Smith-Whitley's advocacy work and her daughter's future.
"She plays with her dolls and my eyes would get watery," she added. "By the time my daughter is ready to have a child, [I'm hoping] your research will be so advanced that I will be paying homage to you."
Sanders-Townsend agreed that Woolford's work is going to open doors for Coleman's daughter and so many other young women.
Woolford added, "I have caregivers in the community who tell me they need me to take care of myself, because their child needs me. It's not lost upon me that I'm helping the next generation."
Coleman called on the audience, viewers and and media professionals to spread awareness about SCD and its impact on the Black community.
Dr. Smith-Whitley echoed that call to action. "Walk out of this room and talk about the health inequities in the sickle cell space," she said. "We need to close the health equity gaps by raising awareness, so that the warriors can have their opportunity to have a better quality of life.
You can watch the entire conversation here.