At 79, two-time Grammy winner and food entrepreneur Patti Labelle has reached career heights she never thought were possible as a young woman – and the "Lady Marmalade" singer shows no signs of slowing down.
"Over 50 I said, 'Well, girl, you might just be home cooking in your kitchen, doing no singing, no nothing, no anything," Labelle told Know Your Value founder and "Morning Joe" co-host Mika Brzezinski on Thursday. "But here I am at this young age, doing what I do – I'm cooking my face off!"
LaBelle made her remarks at a luncheon in New York City honoring women who made this year's "50 Over 50" U.S. list. The list, created by Forbes and Know Your Value, celebrates women who have found success later in life and are shattering age and gender norms. LaBelle was one of this year's recipients in the lifestyle category.
In 2008, at 64, LaBelle fulfilled a life-long dream when she launched her comfort food brand, Patti's Good Life. Cooking since the age of 10, she always considered food her first passion. "It came from my mother and father watching them in the kitchen," she told Brzezinski.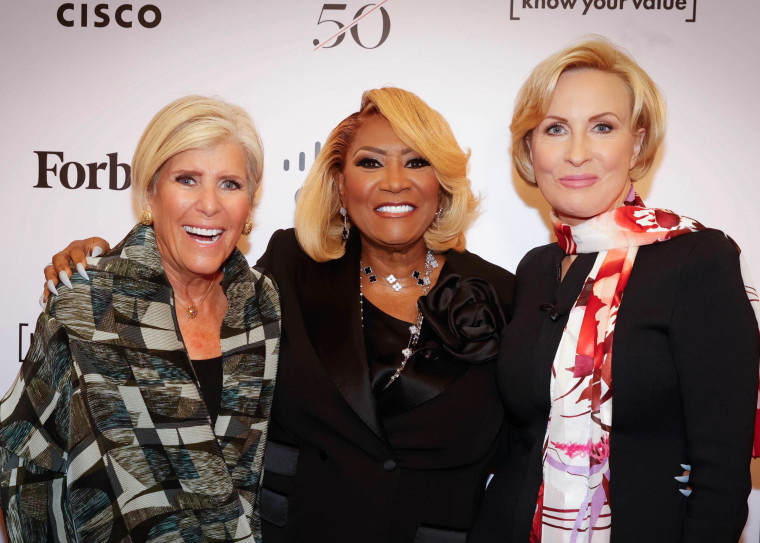 Early on in her music career, she jumped at opportunities to cook for fellow icons like Elton John – her backup piano player at the time – as well as Prince and the Rolling Stones. She even labeled her tinfoil trays with her name to make sure everyone knew they were eating LaBelle's signature dishes.
One foodie fan in particular – Richard Pryor – considered her culinary talents priceless. "He got me a sauna, he got me a car, and then he got me some diamond bracelets … and he just said, 'I can never pay you what you're worth," LaBelle recounted. "I said, that's good!"
Initially, her brand started small, offering a line of hot sauces and barbecue sauces she perfected over the years. Since then, LaBelle has expanded to include comfort foods based off her other popular recipes, like peach cobbler, sweet potato pie, chicken and biscuits, and mac n' cheese.
The dishes have proven so successful that she secured deals with major grocers – Target and Walmart – where last year gross sales for the company hit nearly $200 million.
Additionally, LaBelle launched a consulting firm, ZPAC, at the age of 74, to help BIPOC - and women-owned food businesses get onto the shelves of big box retailers.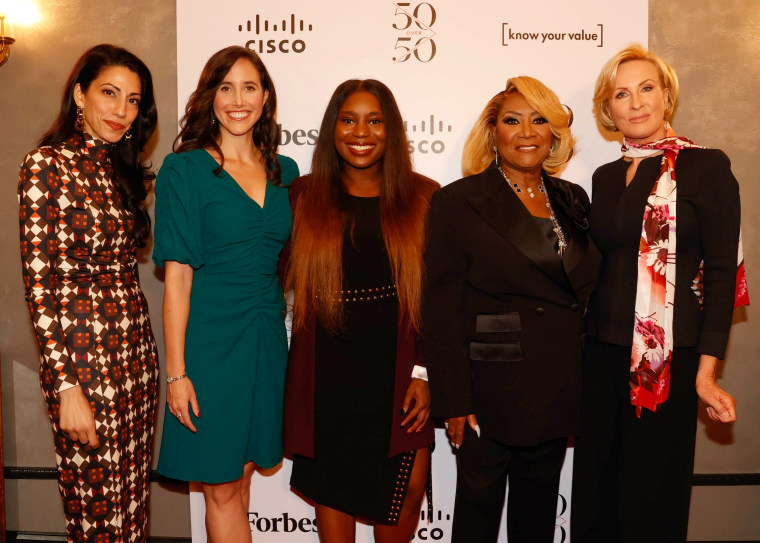 But don't assume she has left her music career behind. "Most people say, 'Patti, do you still work?" she told Brzezinski. "Boo, I never stopped working!"
In a career spanning seven decades, "The Godmother of Soul" has sold more than 50 million records globally, received numerous Grammys and other industry awards – and currently tours at least nine months a year. "Right now, I am working on my new Patti LaBelle album," she added. "It'll be out next year early."
Fittingly, when Brzezinski asked LaBelle about the notion of retirement any time soon, she had only two words to say: "Hell no."