Many women find it difficult to talk about money. From negotiating a salary to communicating financial expectations with a partner, they often find themselves struggling for the right words.
But it doesn't have to be like that, says Know Your Value's Mika Brzezinski, who recently sat down with personal finance expert Jean Chatzky. The two discussed the best way to break down barriers between women and financial success.
Below are the five of the biggest takeaways from their discussion, which aired this week on the podcast "HerMoney with Jean Chatzky."
1. You have a responsibility to negotiate
Yes, we're making progress toward equal pay, but we have a long way to go. One way to pave a better path: uphold your personal responsibility to negotiate your salary.
Brzezinski advised women to seek out female mentors, talk to fellow women colleagues about their salary and be ready to discuss what you're worth. "Sometimes management [executives and bosses] who happen to be male just need to hear from you; they can't read your mind," Brzezinski said. "Men speak up. Women need to speak up and we need to feel comfortable doing that," she said.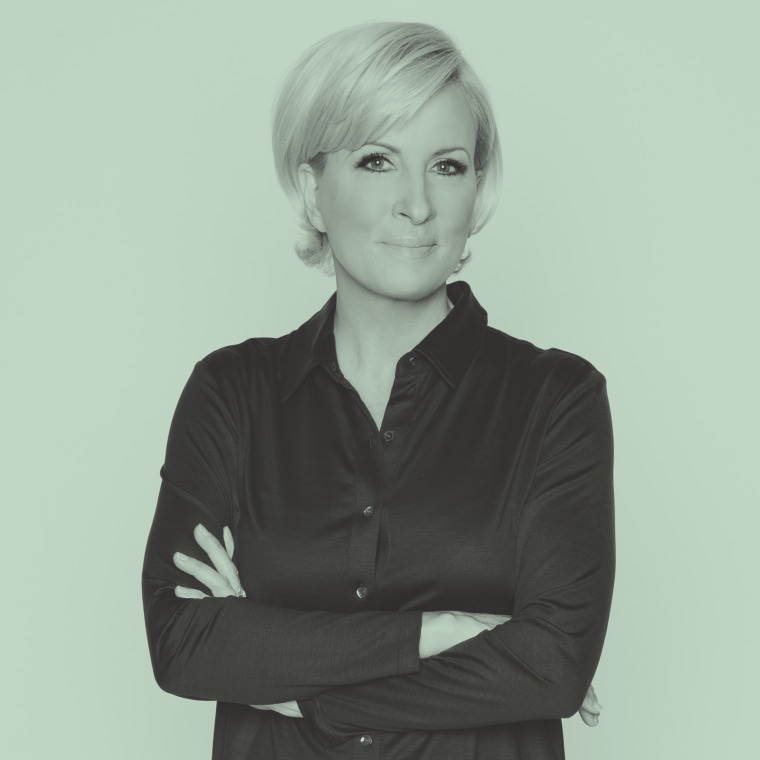 2. Support your female colleagues
Brzezinski explained that when women help other women negotiate better pay, it pays dividends toward the success of the company. "Look at our network, look at some of the new female talent that has come on board for Morning Joe," she said.
So, what's the downside to helping other women get paid what they're worth and ensuring they stick around? Nothing at all. It's a win-win for everyone, said Brzezinski. When women aren't happy with their pay, they will eventually go elsewhere or they will express their dissatisfaction with their pay to others. A little teamwork, however, can go a long way, she noted.
3. Know that your company is lucky to have you
Brzezinski and Chatzky discussed an odd dynamic in the workplace: women who sometimes feel as though their company is doing them a favor by giving them a foot in the door. This can be particularly dangerous when it comes to sexual harassment in the workplace.
"If you are paid less and you feel like you're in there because of some fluke and you're the lucky one and someone sexually harasses you, you may not feel as comfortable saying, 'Whoa, I'm a member of this team, I get paid just as much as you [or] I get paid more than you, you need to back off,'" Brzezinski said. On the other hand, if you have a job that pays fairly, you're likely to feel more comfortable speaking up. You might also perform better in your job because you feel like a valued member of the team, said Brzezinski.
4. Be intentional about the way you communicate
In her upcoming book, "The Millennial Challenge," Brzezinski divulges strategies that can help millennials — and anyone, for that matter — to effectively communicate their worth. A lot of that comes down to intentional communications: from the power of posture and elegance -- to the power of a rich and robust voice and an ability to maintain eye contact. It's also important to understand the power of not using your voice and staying in your lane, and then knowing when that lane has opened up for you. "Take verbal and nonverbal cues from managers," she said.
5. Be proactive about your family's finances
Whether you're discussing financial priorities within your marriage, long-term goals or even estate planning, it's helpful to realize what you don't know and to seek the help of professional experts.
Communicating your own financial wishes with loved ones can also go a long way. Brzezinski said she was recently inspired by her own father, who left a very thoughtful and detailed plan about the family's finances before his passing.
"The greatest gift someone can leave behind is to not create scenarios where there's stuff to fight over," she said.