When Hurricane Sandy hit Rockaway Beach, N.Y. in October 2012, Tim Keenan and Scott Edwards saw their store, Surfside Bagels, all but washed away. The two firefighters-turned-entrepreneurs didn't think they could afford to rebuild their beloved bagel shop, as business was already tough in the stunted economy. In early 2013, the Your Business makeover team partnered with facilities firm FrontStreet to rebuild the business from the ground up in time for the fast-approaching beach season.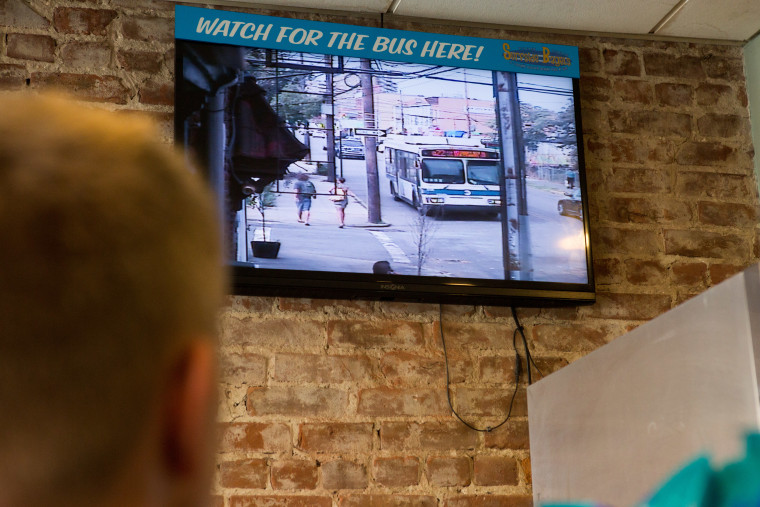 WHERE ARE THEY NOW: TWO YEARS LATER
Surfside Bagels has sprung back to life, and it seems the makeover made a difference for the business and the community. Tim and Scott have put several of the Your Business team's recommendations into practice, including the customer loyalty program, an honor code coffee box, a limited menu, and a relationship with distributor J. Kings. The "Bus Cam," which was just an idea two years ago, is now a reality: a large flat-screen TV mounted on the wall gives commuters a warning that the bus is approaching the stop outside the store. It has been a hit with commuters who don't want to miss their morning ride while grabbing breakfast, and has deepened the already unique Surfside brand experience.
Tim and Scott are also finalizing the details for a line of frozen bagels, and an expansion to a new wholesale program. And they've added a new item to the Surfside menu: bagel chips (created from leftover product), which they say are a hit with customers. They've also partnered with with GrubHub, an online ordering service, so that their customers can order Surfside Bagels on the go -- increasing the store's exposure and delivery orders. 
Tim and Scott continue to give back to their community by sponsoring events like the "Taste of Rockaway," which brought more than 350 people through their doors for a hot cherry pepper cream cheese slider.