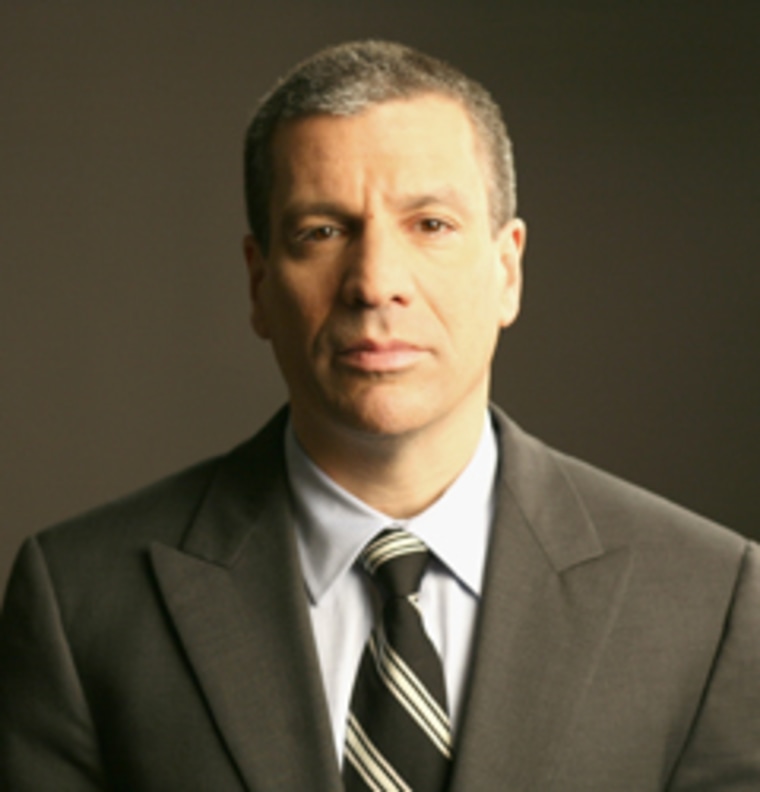 NEW YORK — If you're keeping a list of journalists who have claimed for years to be Pulitzer Prize nominees without the inconvenience of actually being nominated for a Pulitzer Prize, add one more name: Charles Gasparino, the pugnacious senior Wall Street correspondent for Fox Business Network.
After the outing in this space of non-nominees Jonah Goldberg (conservative columnist, Pulitzer nomination claimed on the book jacket) and Betty Liu (Bloomberg Television morning anchor, Pulitzer nomination claimed in ads on commuter trains), a reader asked, when exactly was Charlie Gasparino a Pulitzer nominee?
Let's see. Until Tuesday afternoon, Gasparino's bio from Fox Business said he was "nominated for the Pulitzer Prize in beat reporting" in 2002, when he was a reporter for The Wall Street Journal. The same claim is made by his agents at the HarperCollins Speakers Bureau, and on the website of his publisher, Simon and Schuster. In a promotional video in 2008 for CNBC, his former employer, Gasparino declares, "I am: a writer, son of an ironworker, son of New York, Golden Gloves prospect, a Pulitzer Prize nominee..." (CNBC is owned by NBCUniversal, which is a partner with Microsoft in msnbc.com.)
Next step: Checking the official list of Pulitzer winners and nominated finalists for 2002. Though there are more than 2,000 entries submitted to the Pulitzers each year, there are only three nominees chosen by juries in each category, known as nominated finalists. The winner in beat reporting in 2002 was Gretchen Morgenson of The New York Times, one of Gasparino's competitors on the Wall Street beat. The two other nominees were Patrick Healy of The Boston Globe for education reporting, and Jack Kelley of USA Today for reporting on terrorism. (Kelley turned out to have made up information in his articles, but that's a topic for another day.) No mention of Gasparino.
Fox retracts the claimWhen asked on Tuesday in which year he was nominated, former boxer Gasparino jabbed back in a one-line email: "I was nominated by the wsj sir."
But the news organizations don't choose the Pulitzer nominees, any more than the record studios choose Grammy nominees. By Gasparino's reckoning, thousands of journalists each year could sell books and earn speaking fees by calling themselves "Pulitzer nominees."
Later Tuesday, Fox changed its online bio of Gasparino, keeping the P word but dropping any claim to a nomination, saying instead that his work "was submitted for the Pulitzer."
A Fox spokeswoman also sent over a statement:
"The Wall Street Journal submitted Charlie Gasparino's reporting of Wall Street research scandals to the Pulitzer Board in 2002," said the statement from Kevin Magee, executive vice president of Fox Business Network. "While Fox Business never claimed he was a finalist for the award, we've clarified his bio to reflect the submission as opposed to a nomination."
Neither Fox nor Gasparino would answer the question: Why include a "submission" in a bio at all if it didn't make the finals?
Pulitzers "discourage" such pufferyIt's not uncommon for Pulitzer entrants to make false claims to be nominees. If all Pulitzer entrants could be called nominees, any publisher could give all its authors and journalists that honorific by submitting an entry form and a check for $50. (And some publishers do seem to play that game.)
As the Pulitzer board's online list of frequently asked questions explains politely, the finalists and the nominees are the same three people in each category: "Work that has been submitted for Prize consideration but not chosen as either a nominated finalist or a winner is termed an entry or submission. ... We discourage someone saying he or she was 'nominated' for a Pulitzer simply because an entry was sent to us."
Caveat emptorThe old journalism motto was, "If your mother says she loves you, check it out."
The new motto: If a journalist or author uses the words "Pulitzer nominee" or "nominated for a Pulitzer Prize," check it out. The searchable list of winners and nominees is on the Pulitzer site at Columbia University.