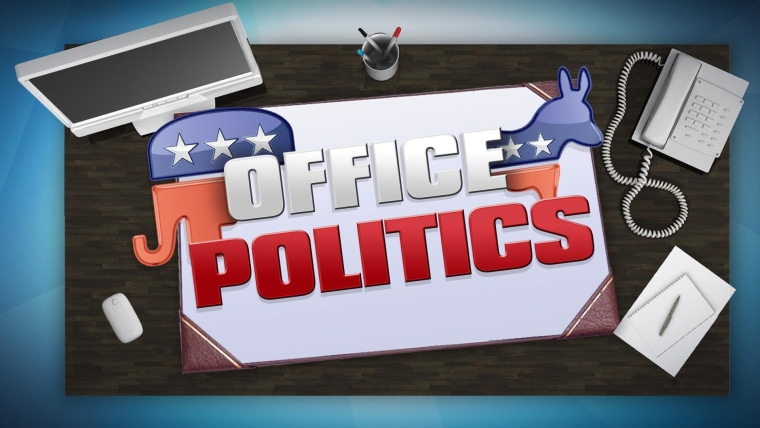 A legendary investigative journalist says Pope Benedict XVI's papacy has been a disaster for the Catholic church.
Carl Bernstein, who along with Bob Woodward broke the Watergate scandal, said the single great act of Benedict's papacy is his resignation.
"It might be a blessing in disguise. It has shaken up the church and focused attention on it in the future, in a way that it ought to be clear, one hopes to the Cardinals, that the next papacy has got to represent great change if this institution wants to be the great institution that it is capable of," Bernstein said in Office Politics with Alex Witt.
Witt asked Bernstein about the reporting he and Woodward did on Watergate that lifted them to national prominence.
"Reporters love a good story. Don't think that all the time Woodward and I were sitting there saying, 'Oh, the awe of this is too much for us to bear.' Some of the time we were having a good time doing it," he said. "At the same time, there was awesome responsibility attached to it and we tried to handle that the best we could. Were we fearful? We were fearful that we would make a mistake. That's what scared the hell out of us. "
Bernstein also recalled a story from the investigation.
"There came a point where John Mitchell, former Attorney General of the United States, Richard Nixon's former law partner and campaign manager, when we revealed that he had controlled the secret fund that paid for the bugging at Watergate and other activities undertaken by the Nixon White House against the public and the political opposition. I called him, John Mitchell, and his response was, "Katie Graham's gonna get her tit caught in a big fat wringer if you print that," referring to Katherine Graham, the publisher of The Washington Post. '...And if you print that, we're gonna do a story on you boys too.' That to me was the most chilling, threatening, fearful moment of the whole enterprise. It came about 10-12 weeks after the break-in, early on I called Ben Bradley, the editor of  The Washington Post, and told him what Mr. Mitchell had said to me. He said, 'Did you take good notes?' I said, 'Yeah, I got the—got the notes.' He said, 'Well, one whole thing but leave her tit out.' And that was Ben Bradley's response and the next morning, Katherine Graham came over to my desk and said, 'Carl, do you have any more messages for me?'"