Much like former President Donald Trump, some adherents of the "build the wall" rhetoric and all its troubling tributaries seem to benefit — whether politically, financially or both — the more heinous their behavior is toward migrants. 
That's the political lens through which I view George Kelly, an Arizona rancher charged with murdering Gabriel Cuen-Buitimea in January. Cuen-Buitimea, an undocumented migrant from Mexico, had illegally crossed into the United States in search of work, his family told law enforcement officials.
Kelly pleaded not guilty to the charges in March. His trial is scheduled to begin in September.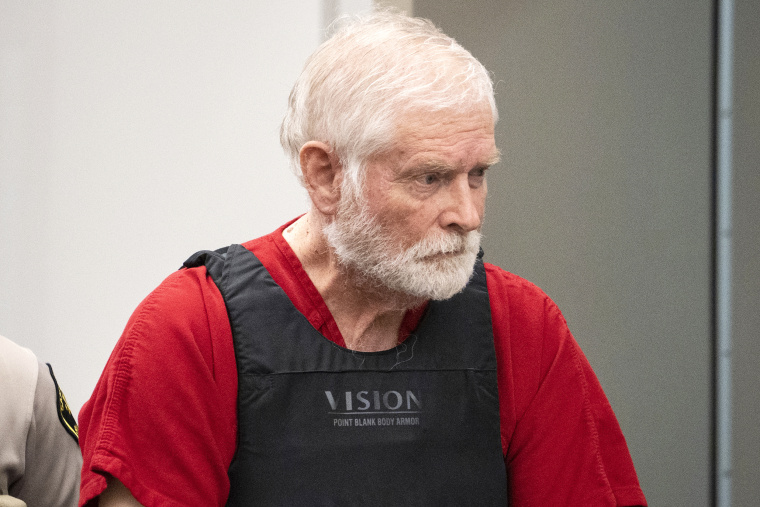 On Monday, The New York Times published a feature on the case in which law enforcement says Kelly, then 73, fatally shot Cuen-Buitimea in the back as he was crossing Kelly's ranch near the U.S.-Mexico border.
Kelly's lawyer admitted her client fired a gun — an AK-47 rifle, authorities said — but has disputed whether any of the shots killed Cuen-Buitimea, reported the Times, citing court documents. Kelly's lawyer said he had fired "warning shots" after one of the undocumented migrants in Cuen-Buitimea's group pointed a rifle at him. A witness told investigators that Kelly opened fire on him and Cuen-Buitimea without warning.
Clearly, disturbing details abound. And there's more where that came from.
The Times feature explained how Kelly's case has turned him into a sort of right-wing celebrity as some conservatives embrace vicious rhetoric and even physical violence against migrants. (Here, I'll note that the defendant posted a $1 million bond days after crowdfunding site GoFundMe removed all campaigns raising money on Kelly's behalf.)
From the Times:
Mr. Cuen-Buitimea, 48, an undocumented Mexican man, was unarmed and was crossing the border into the United States in search of work, law enforcement officials said. But Mr. Kelly's supporters and some fellow ranchers see the incident as evidence of an "invasion" of migrants and drugs along the 2,000-mile border that threatens their security.
I've written previously about conservative lawmakers who've portrayed themselves and their movement as soldiers waging a violent battle against some border-crossers. They and Kelly appear to be like-minded in that regard.
According to the Times: 
In a self-published 2013 novel, "Far Beyond the Border Fence," Mr. Kelly conjured the persona of a border rancher named George who patrols his "war zone" ranch. George gets into gunfights with traffickers and heads into Mexico to rescue abducted family members.
The disturbing details and allegations don't end there, according to law enforcement officials. In his 911 phone call alerting authorities of Cuen-Buitimea's death on his property, Kelly referred to the migrant as an "animal," according to the Times.
Conservatives' racist fearmongering about migrants "replacing" white Americans has created a war-like posture toward migrants, evident in the right-wing support for Kelly. It's disturbing just how many conservatives see him as the victim in this case.