As we wait to hear whether Georgia's Fulton County District Attorney Fani Willis will charge Donald Trump or anyone involved in his 2020 election scheme with crimes, I'm thinking it's time that we start to acquaint ourselves with some of the characters who may be involved in a potential criminal trial. 
Let's take a look at Trump defense attorney Drew Findling. If the former president is ultimately charged in Georgia, Findling will come in handy, as he has lots of experience warring with Georgia prosecutors.
That's because Findling rose to legal fame in Georgia for his high-profile work with Atlanta-based musicians — particularly, rappers — who've found themselves in prosecutors' crosshairs. He has successfully defended Gucci Mane, Offset of Migos, and Waka Flocka Flame, to name a few.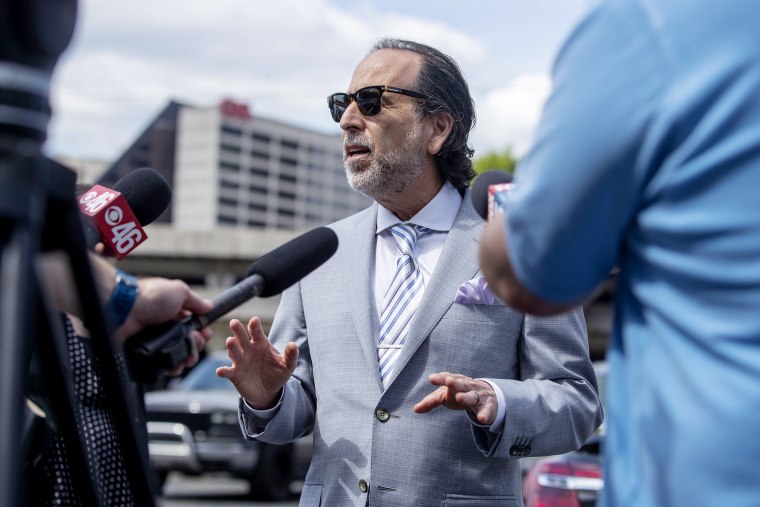 A New York Times profile from 2018 offers a nice primer on the role Findling has played for these artists and others like them. 
According to the Times: 
A criminal defense attorney by trade, Mr. Findling has little to do with the career planning or creative output of Migos, Gucci Mane or Waka Flocka Flame, all of whom he's successfully represented in court. But given that those artists' lyrical subject matter and biographical credibility stem from their proximity to, or past participation in, grim netherworlds of drugs and guns — and, more plainly, given their status as vulnerable black men under 40 — Mr. Findling's services are nonetheless a key ingredient in their success.
Also of note: Findling has railed against Willis' office for its use of Georgia's racketeering law in some cases to prosecute well-known artists, including another rap star he currently represents: YFN Lucci. Findling has denounced the use of this law as "racist." 
Remember, Willis' office is reportedly considering racketeering charges against those involved in Trump's election scheme.
Although Trump has baselessly accused Willis and other Black prosecutors probing him of racism, it seems unlikely Findling would use that defense in the event of a criminal trial based in Fulton County. I would, however, expect him to cynically play up Trump's claims of being unfairly targeted with hopes of finding a sympathetic ear on the jury. It's a strategy that's brought him success in the past.