On "The ReidOut" this week, we've been closely following developments related to the killing of Ajike "AJ" Owens, a Black mother of four who authorities say was fatally shot through a closed door by a white neighbor in Ocala, Florida. 
The shooting was Friday. An arrest wasn't made until Tuesday.
The charges against Susan Louise Lorincz include manslaughter, Marion County Sheriff Billy Woods said. In a defensive video statement, the sheriff also tried to respond to criticism over the delay before Lorincz was placed in custody. The arrest came after protesters pressured authorities to hold Lorincz accountable.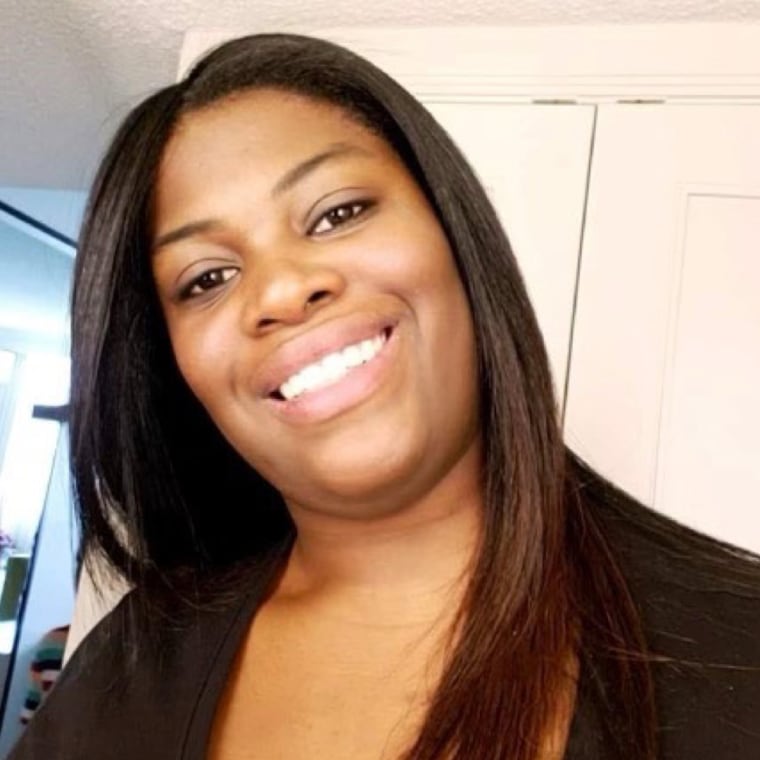 According to NBC News, authorities say Lorincz, 58, was angry over Owens' children playing in a nearby field and "engaged in an argument" with the children. According to the sheriff's office, Lorincz threw a roller skate at Owens' 10-year-old son and swung an umbrella at him and a sibling. Authorities say Owens, 35, approached Lorincz's apartment and knocked on the door before she was shot through the door.
Responding to criticism over how long it took for an arrest, Woods said in his video: "Here's the thing about justice. She's on her own time — not my time, not a prosecutor's time, not even a mob's time."
The sheriff seems to be a bit choosy when it comes to urgency. In April, he doubled down on his controversial sharing of names and photos of juvenile suspects on social media. 
"If the law allows me, I'll plaster their face up on this page, up on my page, up on media; I will hand it out if the law allows me, because parents have the right to know who their kids are hanging out with and preventing this," Woods said at the time. 
As for Lorincz's arrest, the sheriff said the delay was caused by having to interview witnesses to determine whether her actions were protected by Florida's widely criticized "stand your ground" law, which allows people to use fatal force to defend themselves if they reasonably believe they're being threatened. 
Lorincz told investigators that she acted in self-defense after Owens had tried to break down her door, but Woods said in his video that the shooting was "simply a killing" that served as a "prime example" of when "stand your ground" does not apply. (It's unclear whether Lorincz has an attorney who can speak on her behalf.)
I highly recommend watching this clip of Joy speaking with Owens' mother, Pamela Dias, and Owens' 12-year-old son, Isaac Williams. Dias discusses the incident preceding the shooting and says her daughter did what any parent would want to do in this scenario: talk to the adult involved. 
Another clip you should watch shows Joy in conversation with Phyllis Wills, a neighbor who says she witnessed the aftermath of the shooting. In the clip, from Tuesday's episode of "The ReidOut," Wills claims Lorincz has a history of hurling racial slurs at children, along with other insults and threats.
"We've made numerous police reports on this lady about her and the way that she talks to our children, and nothing has been done," Wills claimed.
At a news conference Wednesday with family and friends, Owens' mother delivered a call to action:
To all of the community. To the leaders behind me. Each and every one of you that is here. Those who are not. Ocala, Marion County, Florida, United States, I am calling on you to not fail those [four children]. Do not fail Ajike. Do not fail AJ. Do not fail your friends, your family, your daughters. We don't know how long this is gonna take. But we can't grow tired. We cannot be weary. Please — please do not let my daughter's dying go in vain.
Stay tuned to "The ReidOut" and The ReidOut Blog for more updates on this story. We've got our eyes trained on it.