Mitt Romney has apparently cast a spell on Christine (no relation) O'Donnell because she's singing his praises, announcing her endorsement of the former Massachusetts governor in the Republican presidential primary race. Christine O'Donnell, the tea party candidate who became infamous during her failed campaign in 2010 to become a U.S. Senator from Delaware. O'Donnell's campaign involved everything from declaring she's not a witch to fumbling over the principles of the First Amendment.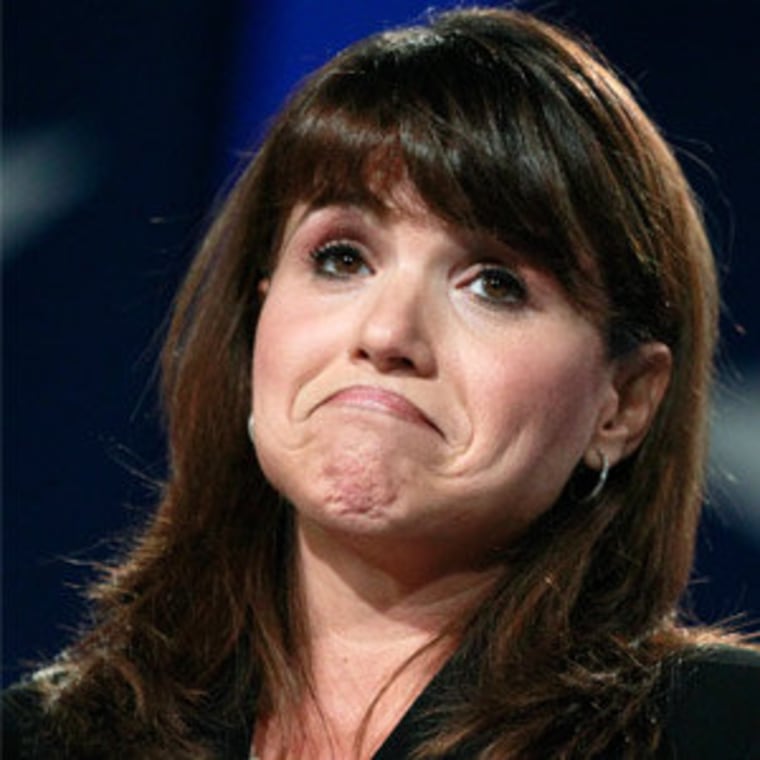 As for endorsing Romney, she claims she is confident with her choice, saying "For me, this endorsement comes down to trust. I am endorsing Governor Romney because I trust him to do the right thing. He has the strength of conviction to do the right thing regardless of opposition." And while many voters are turned off by Romney's incessant flip-flopping, O'Donnell claims "that's one of the things I like about him — because he's been consistent since he changed his mind."
She goes on to ask fellow members of the tea party to stop "flocking behind Gingrich," as he is "inconsistent and unreliable." Let the irony of that sink in.
As for Romney, he seems appreciative of the endorsement saying, "Christine recognizes that excessive government threatens us now and threatens future generations, and I am pleased to have her on my team."
In the world of other random endorsements, perhaps, Gary Busey will take note and flip-flop on over to the Romney side since today he announced he's withdrawing his endorsement of Newt Gingrich.
— By Skivjana Neza