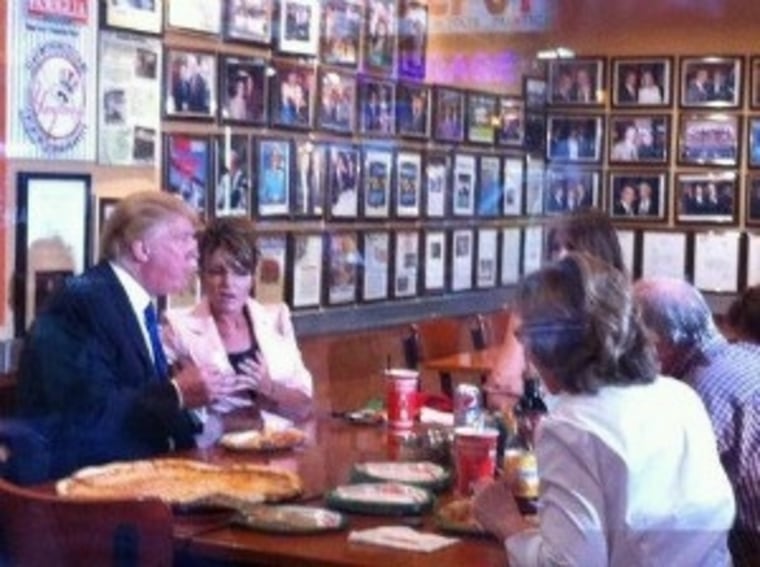 UPDATE 7:34 P.M. ET: Breaking political (and pizza) news...NBC News has confirmed Donald Trump and Sarah Palin are chowing down at La Famiglia on 50th and Broadway near Times Square. Trump and wife Melania are there along with Palin and her daughter Piper. We can confirm Pepperoni was ordered. If you're so inclined, here's the menu they have to choose from.
Two frequent stars of the Rewrite, Sarah Palin and Donald Trump, are reportedly dining together in New York City. Perhaps the two swap tips on how to not run for president yet gain as much attention as possible.
Michael Cohen, special counsel to Donald Trump, confirmed the dinner plans to NBC News.
Earlier today, the Palin clan toured the famous Civil War battlefield at Gettysburg and the Liberty Bell in Philadelphia as part of their big trip across the Northeast.
You can track Palin's movements on website of her political action committee, SarahPAC, which is currently funding Palin's personal publicity tour/Palin family summer vacation.