Navy SEALS don't mess around and neither do their canines. Lassie, Underdog,  the dog from I Am Legend - all heroes. But those fearless muts don't have anything on the four-legged friend who helped take down bin Laden in the secret operation last weekend. Their titanium teeth may make them more like Kujo than a cuddly companion, but like the rest of the unidentified Navy SEAL team, he (or she) definitely has our admiration and gratitude.
The New York Times reports that the hero hound was most likely a German shepherd or a Belgian Malinois. We've always known dogs are man's best friend, but nowhere is that more true than in combat. In a war where two-thirds of casualties come from improvised explosive devices, dogs are able to find explosive devices far quicker than humans can.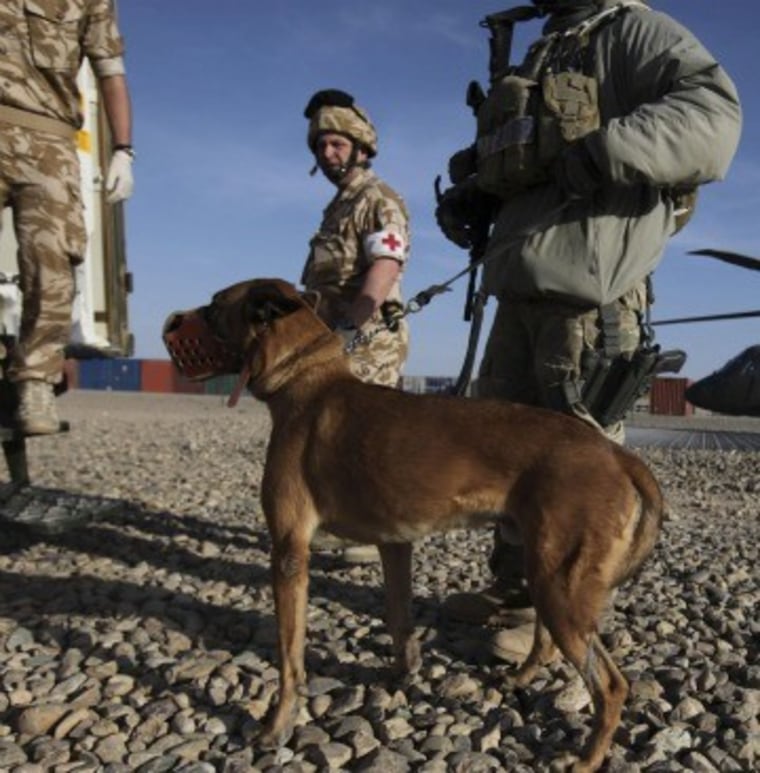 General David H. Petraeus, Commander of United States forces in Afghanistan, commented on their usefulness last year. "The capability they bring to the fight cannot be replicated by man or machine," said Petraeus.
The Daily's graphic displays how the army has adapted dogs to help their cause. They depict the dogs wearing body armor, infrared camera streams, ear radios, and with titanium teeth.
In an effort to dispel any talk that dogs are better than cats (although they are) bias, Slate makes the point that felines are, in fact, used more frequently than dogs in military operations.