Both Penn State head football coach Joe Paterno and the university's president Graham Spanier have been fired. The announcement was made by John P. Surma, vice chairman of the university's board of trustees. During tonight's late press conference he said, "It is in the best interests of the university that a change in leadership (be made) to deal with the difficult issues that we are facing."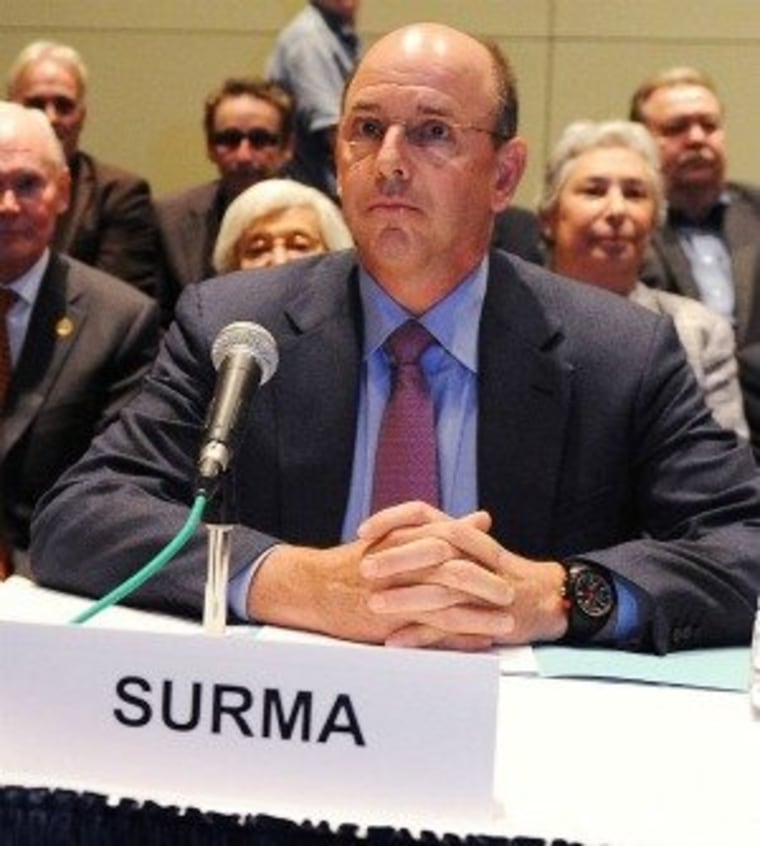 Surma went on to say that he and the school's board of trustees agree that Coach Paterno has made "a great contribution" to the university during his career. The board's vote was a unanimous one.
Joe Paterno is a legend to the Penn State community and has been the school's football coach for 46 years. Paterno had planned to retire at the end of the season after a slew of allegations against his former assistant football coach, Jerry Sandusky, surfaced. Sandusky is accused of molesting eight boys over a 15-year period. One of the allegations details the sexual assault of a 10-year-old boy on the Penn State campus in 2002.
Here's more on the charges from the Associated Press:
A grand jury report said at least two of the assaults were witnessed on campus -- and one of those was reported to Spanier.But the university president did not tell authorities about the reported attack on a young boy, which a football team graduate assistant claimed to have seen in 2002. The graduate student's accusation was passed up the chain of command to Spanier, but he said the seriousness of the encounter was not conveyed to him.Spanier said in a statement Wednesday night that he was "stunned and outraged to learn that any predatory act might have occurred in a university facility" and would have reported a crime if he'd suspected one had been committed.
Ousted president Graham Spanier has been in charge of Penn State since 1995. In a recent statement he said, "I am heartbroken to think that any child may have been hurt and have deep convictions about the need to protect children and youth... My heartfelt sympathies go out to all those who may have been victimized."
The announcement fueled an immediate reaction on the Penn State campus, tonight. Students gathered on campus, shouting and chanting while waving signs.