A bipartisan panel led by a Republican and a Democrat, who together oversaw more than 50 executions, called today for an end to the lethal drug cocktail that was used in the botched execution in Oklahoma.
But problems with the death penalty go far beyond botched executions like the one that took place on April 29 in Oklahoma, according to a new report released by an expert, bipartisan panel offering 40 recommendations for reforming the capital punishment system.
In addition to urging an overhaul of the way states put people to death, the report calls for states to end their secretive policies surrounding the source and makeup of drugs used in executions and offered recommendations on adopting more scientifically rigorous definitions of what constitutes an intellectual disability, improving standards for forensic labs and experts, and removing restrictions on post-conviction appeals and challenges.
"Without substantial revisions – not only to lethal injection, but across the board – the administration of capital punishment in America is unjust, disproportionate and very likely unconstitutional," Mark Earley, who served as a Republican Attorney General of Virginia, said in a statement.
The panel that issued the report included both supporters and opponents of the death penalty, and the report offered no judgments on the use of it as a form of punishment. Panel co-chair Mark White, a Democratic former Texas Governor, oversaw 19 executions. During Earley's tenure as Virginia Attorney General, the state carried out 36 executions.
"From the moment of arrest to the moment of death, the criminal justice system faces vexing challenges in carrying out the ultimate punishment," White said in a statement.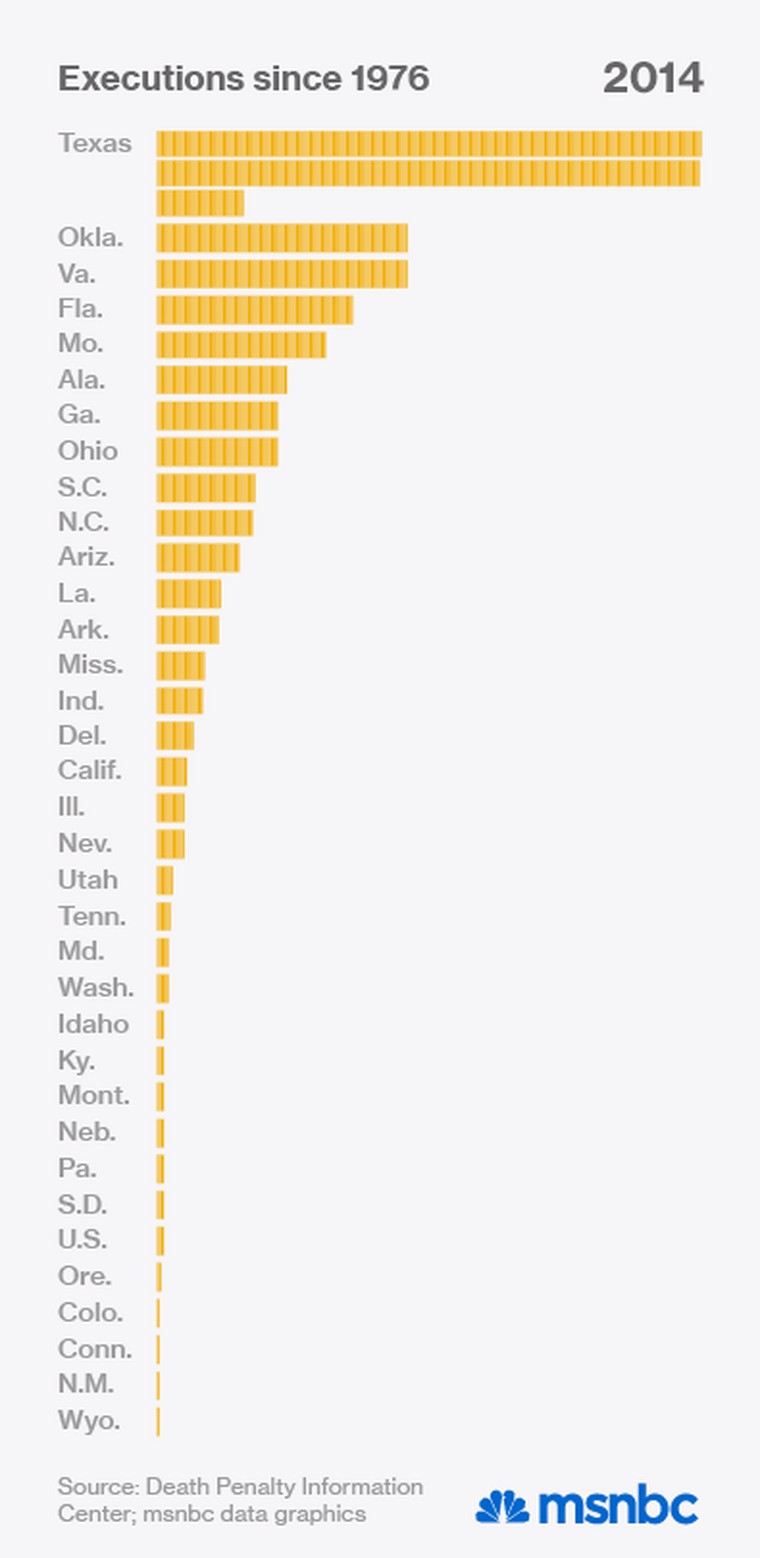 In light of the gruesome execution of convicted murderer Clayton Lockett on April 29, the committee's recommendations on lethal injection could provide a roadmap for states to prevent potentially cruel and unconstitutional executions.
"States should base their choices on the latest scientific knowledge about the effects of such drugs and not base their decisions on the availability of drugs alone," the report states. "Further, any changes to lethal injection protocols should include meaningful input from recognized and legitimate scientific experts on the effects of such drugs on humans."
The report also calls for greater transparency, suggesting meaningful, public review of all execution protocols, including the source and makeup of execution drugs. Currently, several states – including Oklahoma, Missouri, and Ohio, which have all recently executed people -- have laws that allow that information to be kept under wraps. That makes the risk of cruel and unusual punishment too high, the panel said.
"Such secrecy undermines the public's faith in the integrity of the justice system as it conceals from the public, lawyers, and those facing execution critical information about the lawfulness and reality of states' execution procedures," the report said.
"Fairness has to be the overriding concern in any case where a person is facing execution," Sarah Turberville, the Constitution Project's senior counsel on death penalty issues, told msnbc. "The fact is that if states started to just work on one component [of the recommendations], that would also make a big difference."
While the authors of the report believe that adopting its recommendations would improve the system, not everyone believes there can be such a thing as a "more just" execution. "We don't believe any method is not going to be cruel and unusual," Lily Hughes, national director of Campaign to End the Death Penalty, told msnbc. "We do want to see reforms that take on the application of the death penalty. Those kinds of concerns speak to the justice system as a whole, and we want to see fair sentencing across the board, not just in death penalty cases."
Before Lockett's execution last week, he and fellow death row inmate Charles Warner were fighting their sentences on the grounds that Oklahoma law kept secret too much information about the drugs to be used in their executions.
Warner, who was scheduled to die the same night as Lockett, has asked the Oklahoma Supreme Court to extend his stay of execution from two weeks to six months. Governor Mary Fallin has since moved his execution to May 13 and ordered an independent investigation into Lockett's execution.
Lockett's death has led other inmates to file motions for stays over the secrecy surrounding execution drugs. On Tuesday, Robert James Campbell challenged Texas's plan to execute him May 13 without disclosing information about the drug the state plans to use.
While Lockett's case could put pressure on judges to examine state execution procedures, earlier such efforts have failed. Two Texas prisoners -- Tommy Lynn Sells and Ramiro Hernandez -- were put to death in April after challenging the state's secrecy over drug sourcing. A federal appeals court overruled a District Court judge's order to share test results of the drugs to be used in the executions.
The matter has also earned White House attention. Last week, President Obama called on Attorney General Eric Holder to conduct a review of how the death penalty is carried out at both the state and federal level.
"In the application of the death penalty in this country, we have seen significant problems — racial bias, uneven application of the death penalty, you know, situations in which there were individuals on death row who later on were discovered to have been innocent because of exculpatory evidence. And all these, I think, do raise significant questions about how the death penalty is being applied," Obama said.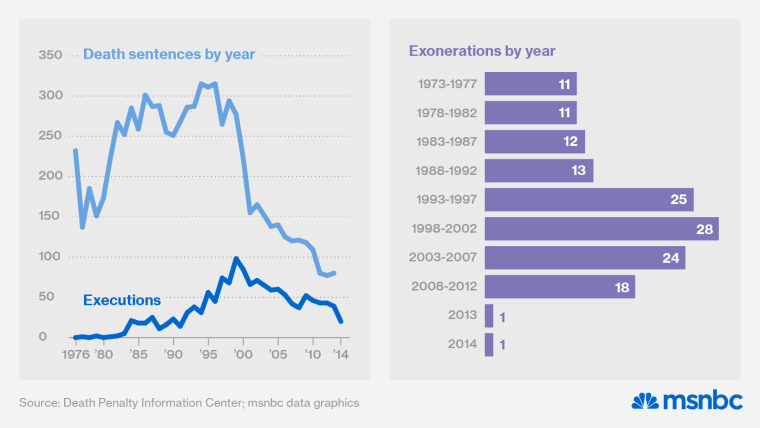 There are currently 60 people on federal death row. Holder announced in January that he would seek the death penalty for Dzhokar Tsarnaev, who is accused of bombing the 2013 Boston marathon with his late brother. The last federal execution took place in Texas in 2003.
Emails between Oklahoma officials from 2011 obtained by The Colorado Independent have raised questions about the independence of the Oklahoma review. Those emails show officials joking about trading college football tickets in exchange for helping Texas procure execution drugs. 
Stephen Krise, one of the officials joking in the exchange, is now general counsel for the state's Department of Public Safety. The head of that department is in charge of the investigation into Lockett's death, but it is not yet known if Krise will have a role in the investigation.
Civil liberties advocates see the communication between states over execution drugs as potentially more dangerous than the flippant attitude displayed in the Oklahoma emails. As it becomes harder to find drugs to use in executions, it will be even harder to ensure what are now considered smooth executions, Brady Henderson, Legal Director of the ACLU of Oklahoma told msnbc.
"Jumping from drug to drug cocktails in the short term might help those problems, but they're not a long-term solution. We're going to see more botched executions as states are going to these desperate measures," he said.