An Occupy Wall Street supporter literally slipped President Obama a note today while shaking hands on the campaign trail in Manchester, New Hampshire. The tiny piece of paper read as follows:
"Mr. President: Over 4,000 peaceful protesters have been arrested. While banksters continue to destroy the American economy with impunity. You must stop the assault on our 1st ammendment [sic] rights. Your silence sends a message that police brutality is a [illegible]. Banks got bailed out. We got sold out."
An old school thow-back to get the president's attention. It worked. Check out a close-up after the jump.
---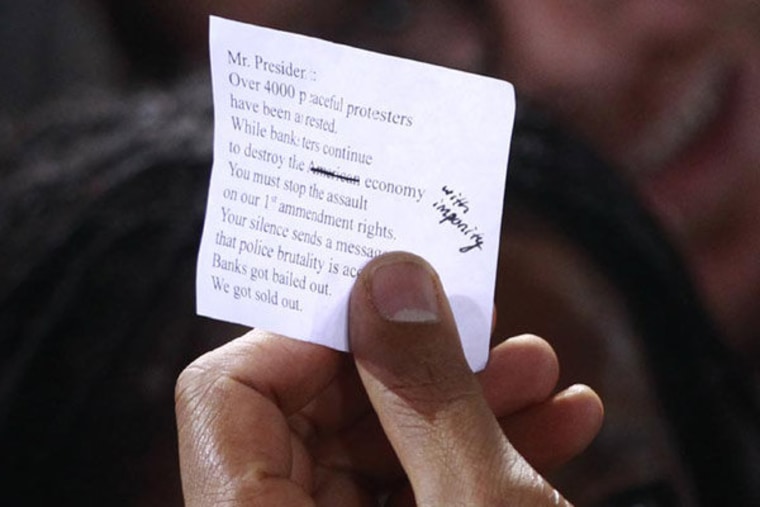 Are these unusual tactics the best way to get the attention of Washington insiders? Tweet me or drop me a line in the comment section below.