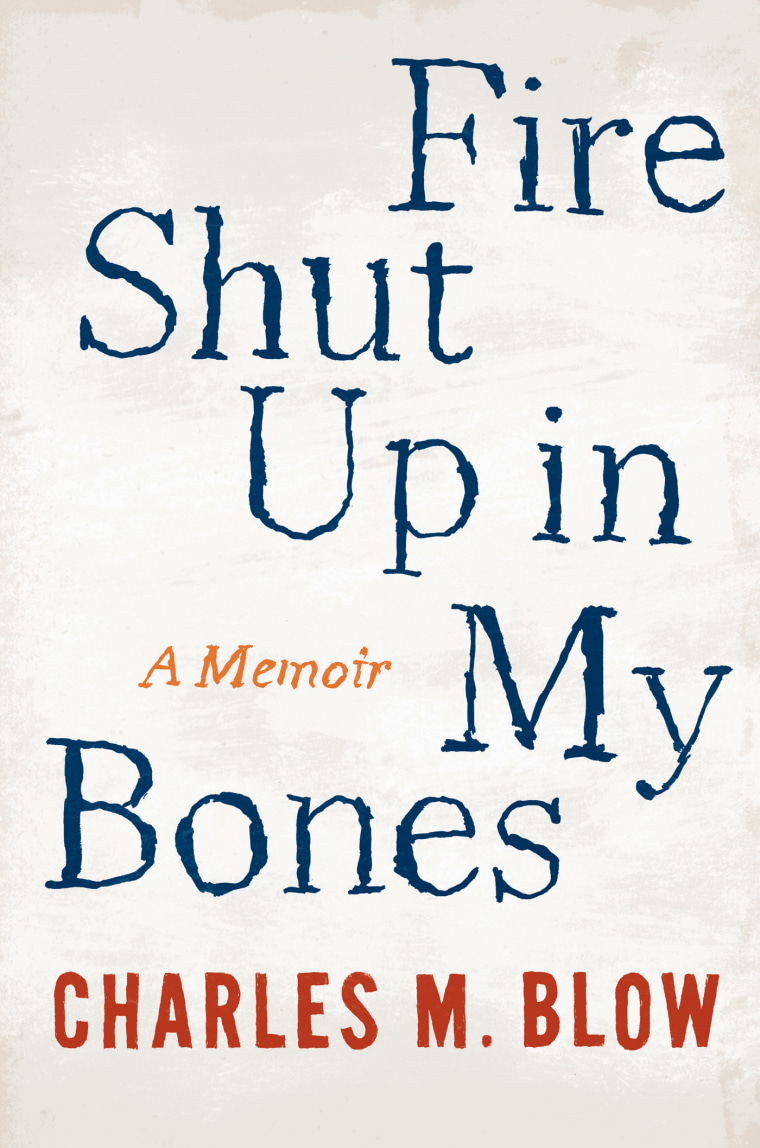 The first memory I have in the world is of death and tears. That is how I would mark the beginning of my life: the way people mark the end of one. 
My family had gathered at Papa Joe's house because Mam' Grace was slipping away, only I didn't register it that way. For some reason I thought that it was her birthday.
Papa Joe was my great-grandfather. Mam' Grace was his laid-up wife who passed the days in a hospital bed squeezed into their former den, looking out through a large picture window that faced the street, watching the world she was leaving literally pass her by.
We were in the living room when he called to us.
"I thank she 'bout to go." I didn't know what that meant. I thought it was time to give her a gift.
With that, my family filed into her room, surrounding her with love. Their hearts were heavy. Mine, though, was light. I thought we were about to give her something special. They knew something spe­cial was about to be taken away.
She peacefully drew her last breath as her head tilted, and she fell still.
No dramatic death rattle, no fear-tinged soliloquy, no last-min­ute confession. Like a raft pushed gently from the shore, she drifted quietly from now into forever — a beautiful life, beautifully surren­dered.
But I recorded it differently. I thought she turned to see a gift that wasn't there, and that something went tragically wrong in the turning.
When Mam' Grace left the room she took the air with her. No one could breathe. They could only scream.
My mother was overcome. She ran from the house, and I ran behind her. She threw herself to the ground near the hog pen, wailing, her back rocking against it. I shooed the hogs away as they tried to lap at her hair. I was too young to know what it meant to die, but tears I knew. Sorrow flooded out of my mother like a dam had broken. It was one, though, that she would soon rebuild, taller and stronger than it had been. As a child, I would never see her cry again.
I spent most of my life believing my three-year-old's version of what happened that day, until as an adult I recounted my memory to my mother and she set the story straight — our gathering at Mam' Grace's bedside was not to celebrate the day she was born but to accept that it was her day to die.
My mother's telling of it seemed more fitting. As a child I became accustomed to death spectacles. I went to more funerals than birth­day parties. My mother took me even when she left my older broth­ers behind. She thought me too young to stay home with them. I was also too young to understand what I was seeing at the funerals. My brothers once asked me how the dead man had looked at one of the services. I responded as a child would: "good, I guess. He was jus' up there sleepin' in a big ol' suitcase."
I was born in the summer of 1970, the last of five boys stretched over eight years. My parents were a struggling young couple who had been married one afternoon under a shade tree by a preacher without a church. No guests or fancy dress, just the two of them, lost in love, and the preacher taking a break from working on a house.
By the time I came along, my mother was a dutiful wife growing dead-ass tired of working on a dead-end marriage and a dead-end job. My father was a construction worker by trade, a pool shark by habit, and a serial philanderer by compulsion.
My mother was a stout woman with a man's name — Billie. She was plain-faced with honest eyes — no black grease by the lash line, no blue powder on the lids, eyebrows not plucked up high and thin. She used only a stroke of lipstick, dark like a fig, and a little powder to cover the acne that still popped up under the balls of the cheeks that sat high on her face.
My father was short for a man, with a child's plaything for a name — Spinner. He had flawless dark brown skin and a head full of big, wet-looking curls, black as oil. And he had the smile of a scoundrel — the kind of smile that disarmed men and undressed women.
We lived in the rural north Louisiana town of Gibsland, nearly halfway between Shreveport and Monroe and right in the middle of nowhere. The town was named after a slave owner named Gibbs whose plantation it had been. Its only claim to fame was that Bonnie and Clyde had been killed just south of town in 1934. Townspeople still relished the infamy. Gibsland was a place where the line between heroes and villains was not so clearly drawn.
Excerpted from FIRE SHUT UP IN MY BONES by Charles M. Blow. Copyright © 2014 by Charles M. Blow. Used by permission of Houghton Mifflin Harcourt Publishing Company. All rights reserved.