It's official - Texas Governor Rick Perry has jumped into the presidential Race. Tonight Ed is going to be looking into the part of Perry's record that he doesn't want you to know about. Perry's been the Governor of the Lone Star State for over 10 years and he's held public office in Texas since 1985. That means there are 25 years worth of skeletons in Perry's closet to keep Ed plenty busy. Perry has to be pretty extreme, Glenn Beck said he wanted to French Kiss him... wow.
Michele Bachmann won the Iowa Straw Poll on Saturday and now she thinks she's the frontrunner.   Michele took a victory lap on all the Sunday Talk shows yesterday and tried to come off mainstream. She told David Gregory on "Meet the Press" that she doesn't "judge" gay people. But anyone who's familiar with  Bachmann knows she's been judging gay people throughout her entire career.
The last of the Wisconsin recall elections are tomorrow. This time State Senate Democrats Robert Wirch and Jim Holperin are up for recall. Daily Kos is reporting they both hold double-digit leads over Republicans.
President Obama kicked off his 3 day jobs tour in Cannon Falls Minnesota earlier today. The president is traveling around the Midwest to promote the important role that rural America plays in our economy. The tour includes 4 more stops: Decorah, IA, Peosta, IA, Atkinson, IL and Alpha, IL.  Tonight Ed is going to be talking to residents of Minnesota to get their take on Obama's speech.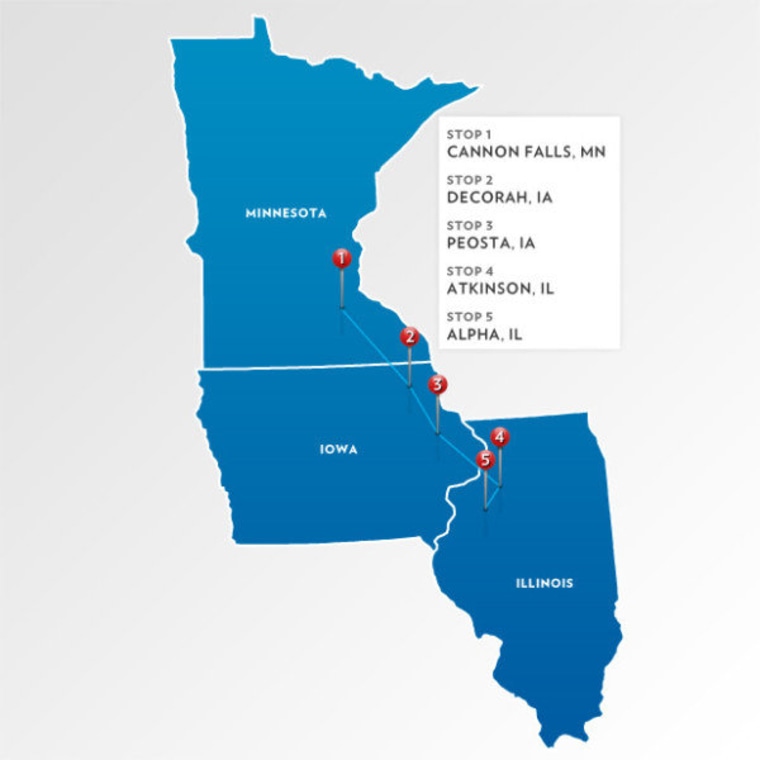 Koch money is running wild. This time the Koch Brothers are are actually using their cash to help re-segregate a school district in North Carolina. Wake County has set an example for other school districts by integrating schools based on income. Under Wake county's model no more than 40% of a school's students can receive subsidized lunches. Now the conservative led school board wants to turn to a "neighborhood schools" program that would end the current system. Tonight Ed is talking to Robert Greenwald of Brave New Films about the fight in North Carolina and what influence Koch money has had on the issue.