Peter Berg, the director of cult phenomenon television show Friday Night Lights, is taking a political stance against Republican presidential nominee Mitt Romney.
In the series, high school football coach, Eric Taylor, tells his team before every game to play with "clear eyes, full hearts, can't lose." The players chant this phrase back to their beloved coach, becoming the most widely recognized catch phrase affiliated with the popular series.
Romney began to incorporate this phrase into campaign speeches, passing it off as his own creative message. The show's phrase even appears on Romney's personal Facebook page (photo below), making clear that this was not a slip into a campaign speech, but a deliberate use.
In Iowa earlier last week, Romney said he found the phrase to be "compelling." Romney and his wife, Ann, claim to be fans of the series during its five-year run on NBC and DirecTV last year.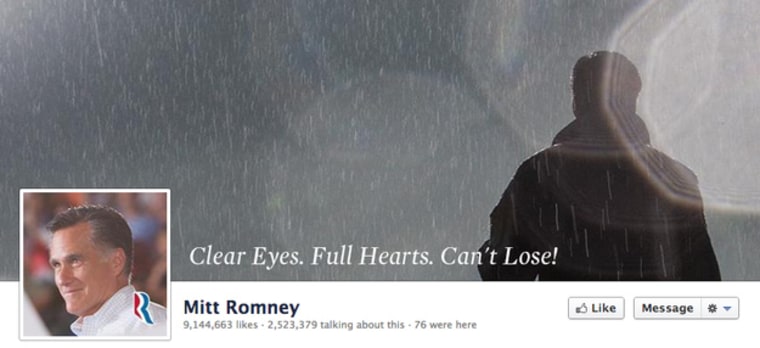 According to The Hollywood Reporter, Berg sent a letter to the Romney campaign on Friday, calling the use of "clear eyes, full hearts, can't lose," an act of stealing. Berg, an outspoken supporter of President Barack Obama, goes on to say, "your politics and campaign are clearly not aligned with the themes we portrayed in our series."
The writer of Friday Night Lights the book, Buzz Bissinger, however, has endorsed Romney for president and taken issue with Berg's request.
Friday Night Lights takes place in a Dillon, Texas, a small town dominated by the culture of high school football. Many of the themes presented throughout the series might seem controversial in the mind of Romney, including the subject of abortions.
In the letter, Berg states, "the only relevant comparison that I see between your campaign and Friday Night Lights is in the character of Buddy Garrity – who turned his back on American car manufacturers selling imported cars from Japan." Buddy Garrity, one of the less likeable characters in the show, owns a car dealership and donates money to East Dillon High School to benefit his own agenda.
The insult continues as Berg concludes the letter by stating, "we are grateful for your support of our beloved show, but we are not in any way affiliated with you or your campaign. Please come up with your own campaign slogan."
How's this?: Clear Eyes, Full Hearts, Can't Use Friday Night Lights.