Fresh off one of the best Democratic conventions in modern history, President Barack Obama today returned to the campaign trail and the reality of slow economic growth.
Sixty days out from the election, the Labor Department said U.S. employers added just 96,000 jobs last month (103,000 private sector jobs gained, minus 7,000 government jobs lost), short of the 125,000 expected. 
Campaigning in Portsmouth, N.H., Obama highlighted the fact that businesses had "added jobs for the 30th month in a row," before allowing that "that's not good enough."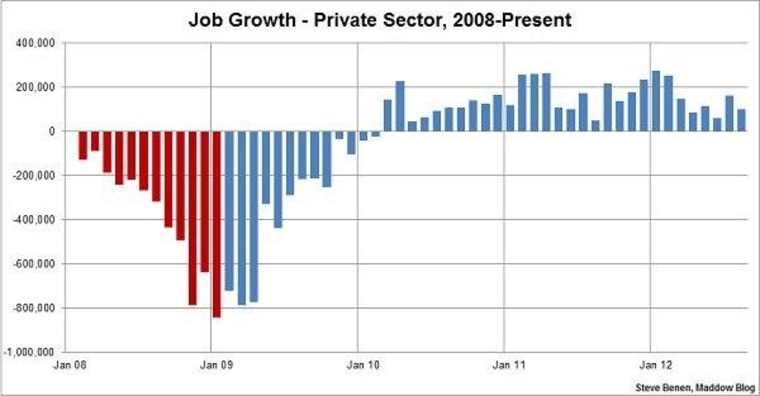 The unemployment rate fell to 8.1 percent from 8.3 percent in July, but only because more people gave up looking for work.
"We need to create more jobs, faster," Obama told 6,000 supporters at the Strawberry Banke Museum. 
---
Echoing much of the themes he conveyed in his convention address in Charlotte, Obama said "it's going to take more than a few years" to undo the economic damage left by the 2008 financial crisis.
Obama also mocked the Republican economic plan.
"Tax cuts when times are good, tax cuts when times are bad," Obama said. "Tax cuts to help you lose a few extra pounds. Tax cuts to improve your love life. It'll cure anything, according to them."