It turns out the 2012 presidential election really wasn't close.
Not only did President Barack Obama officially win the presidency Friday when Congress counted the Electoral Votes (Obama won 332-206). The Associated Press also released a tabulation of the popular vote totals from November's election.
Obama officially ended up with 51.06% of the vote. Mitt Romney's total was…brace yourself…yes, 47%  (47.21% to be exact)!
Obama's total makes him the first president since Dwight D. Eisenhower to win 51% of the vote twice.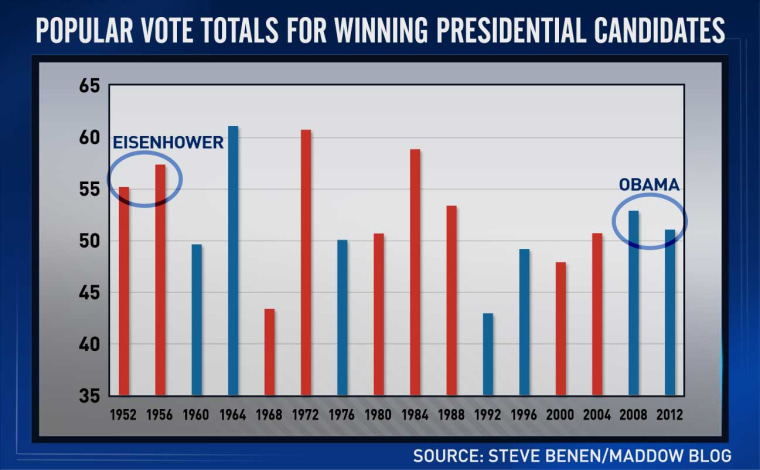 In fact, that's a feat that's only been pulled off by six presidents: Andrew Jackson, Ulysses S. Grant, William McKinley, Franklin D. Roosevelt (he did it FOUR times before term limits were imposed), Eisenhower, and now, Obama.
And that list narrows considerably if you also include vice presidential running mates. Then it's just three: Franklin D. Roosevelt-James Garner, Dwight Eisenhower-Richard Nixon and Barack Obama-Joe Biden.
In fairness, presidents like Abraham Lincoln, Ronald Reagan and Bill Clinton might have had a better shot at this were it not for strong third-party candidates.
And in case you're wondering, Obama won at least 60% of the Electoral College in both 2008 and 2012. Several presidents have won by bigger margins, but Obama still beat both of the Electoral College victories of George W. Bush (50.37% in 2000 and 53.16% in 2004).