You may have seen this picture posted to our Facebook page recently:
We here at The Ed Show were the lucky recipients of two Chia Pets of rather interesting design: one President Barack Obama and one Willard "Mitt" Romney. 
Having never had a Chia pet of myself growing up (but always aching for one every time that catchy jingle played on TV), I now have the unique opportunity to grow not one but TWO Chia pets heads. It's only fair that I share with you the process here on The Ed Show blog.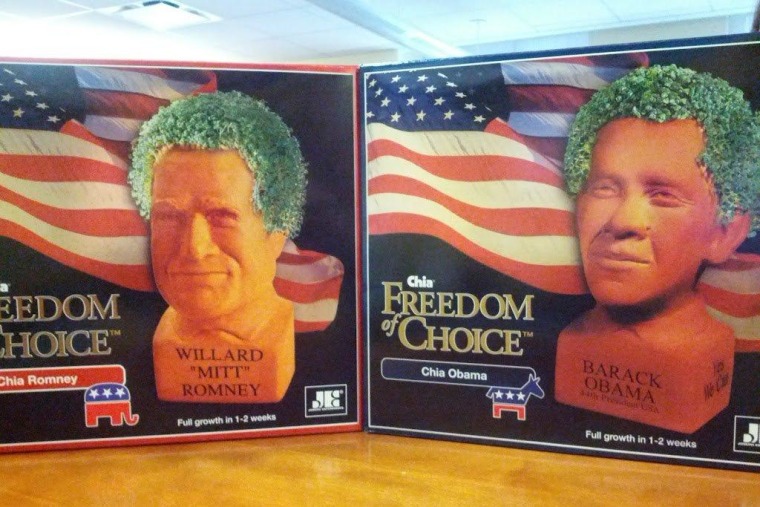 ---
Unpacking them, I felt like a kid in a candy shop.  The packaging looks great, and the likeness in these illustrations is astounding. There was a bit of skepticism here in the office about whether or not these Chia heads would really look so great when they were unpacked.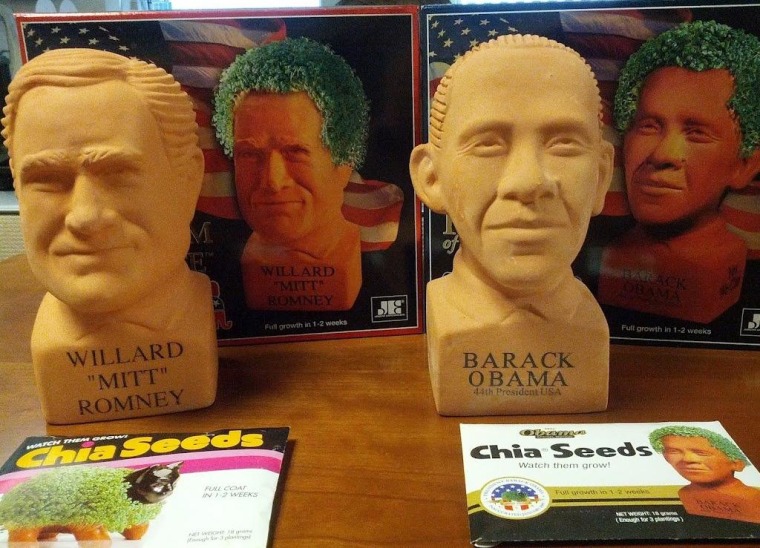 I have to say, they did a great job with Mitt. The eyebrows/eyes especially. They captured the hair nicely as well, but hopefully in a few short weeks that will be a wild mane of sprouts! Obama on the other hand…he could use some work.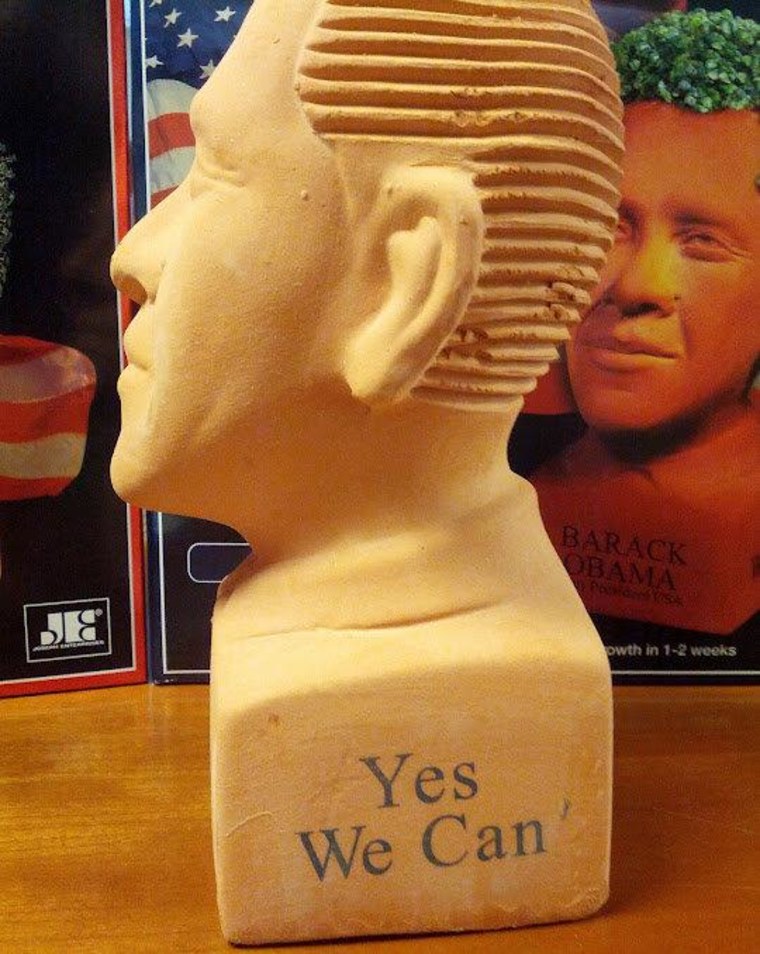 They have a lovely message on the side with "Yes We Can" but unfortunately, the profile of the Chia head is probably its worst feature, so we won't be looking at its encouraging message all that often. 

I think it's worth noting the seed packets. We have the ever official, "Chia Obama Special Edition" seeds for one head (complete with the Chai seal) and the less official, "Classic Chia" seeds (or as we've taken to calling them, the "reject-probably-sent-back-with-a-returned-chia" seed pack circa 1984).
And of course, it wouldn't be an Ed Show blog post if I didn't mention the message slapped across the bottom of these two Chia heads.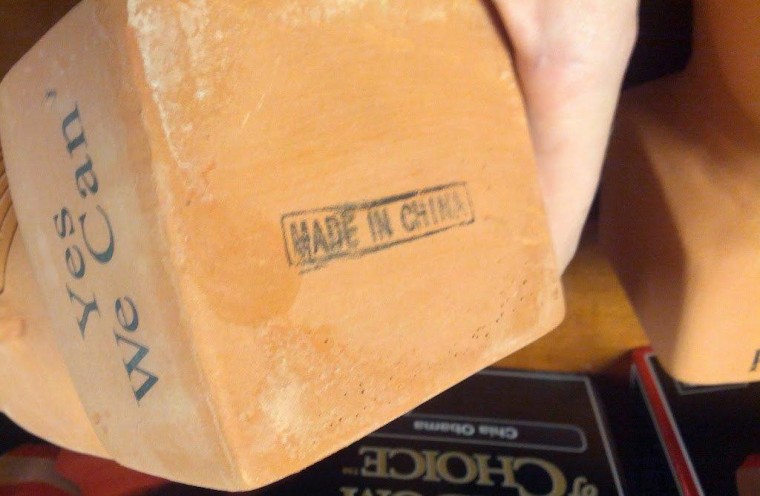 Now that we've unpacked them delicately, let's get to work.
Step one is soaking your Chia. We improvised here in the office and used a spare trash can (don't worry that was a fresh liner).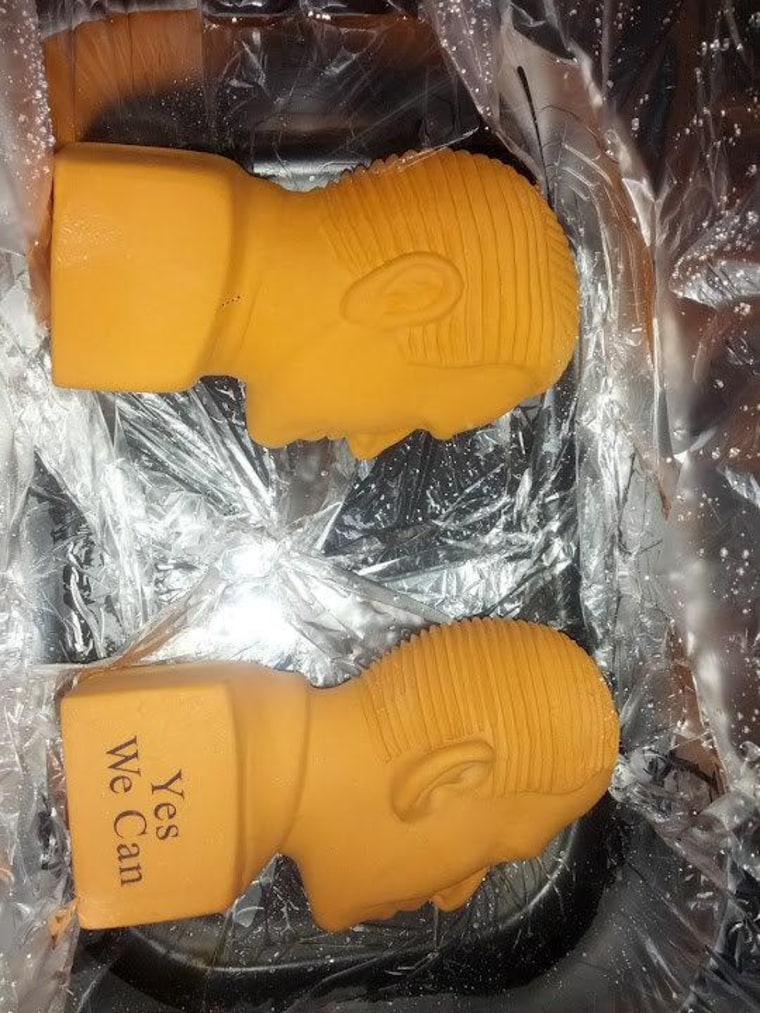 Our heads soaked for the required 1hr while we waiting for the seeds to ready. Making sure to keep the seeds separate (we want to test the potency of special, official Presidential seeds to the run of the mill reject seeds), I was eventually ready to spread the mixture.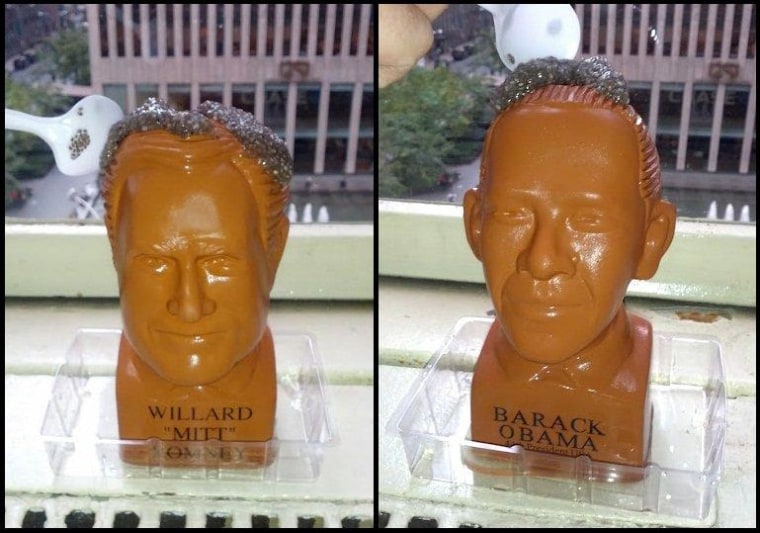 Our heads look great now, but just wait to see them sprout! I'll be sure to post updates as our Chia Heads develop. Stay tuned!