If you're a member of the middle class, the Federal Reserve has figured out exactly what this recession has cost your family -- and be warned, it's ugly.
In its every-three-years "survey of consumer finances" released on Monday, the Fed said the net worth of the average American family plunged almost 39 percent from 2007 to 2010:
Here's another way to look at it.  The average family's net worth dropped from more than $126,000 to less than $78,000: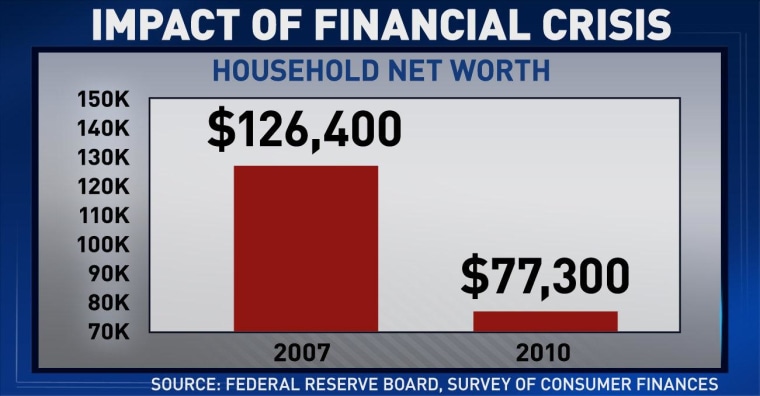 The study covers three years, two-plus of which were under the Bush administration. 
Bottom line: the reason the recession is worse for the middle class than for the wealthy is because of the housing crisis. 
---
The net worth of a middle class family is basically the value of their house.  The wealthiest Americans have a variety of assets, like stocks or airplanes or six houses, like Mitt Romney does.
But when the market went belly-up, the middle class took the hit on the only major asset they had - their homes.
Economists agree we should just pass bi-partisan bills on home refinancing, education, taxes and stimulus.  The legislation is ready and waiting, but instead, we get Republican obstruction.
For example, President Obama wants to save/create more public sector jobs and Romney says they should be cut.
But look at what kind of jobs Obama is talking about when he says state and local government jobs? Mostly teachers, who represent the overwhelming majority of state and local jobs: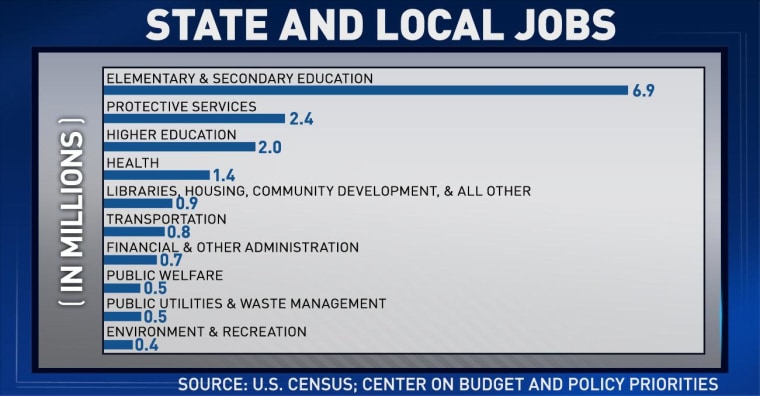 No, Obama is not talking about adding pointy-headed bureaucrats hunched over their desks in the corner of a vast government building plotting to make your life more difficult.  
He's talking about teachers, police officers, firefighters, etc., people you probably know and/or meet just about every day, people who make a visible, measurable difference in our communities every day, people who work for the benefit of all Americans to create the conditions for the pursuit of personal and economic growth.