Former CNN anchor T.J. Holmes was pulled over by police this morning and documented the experience on Twitter.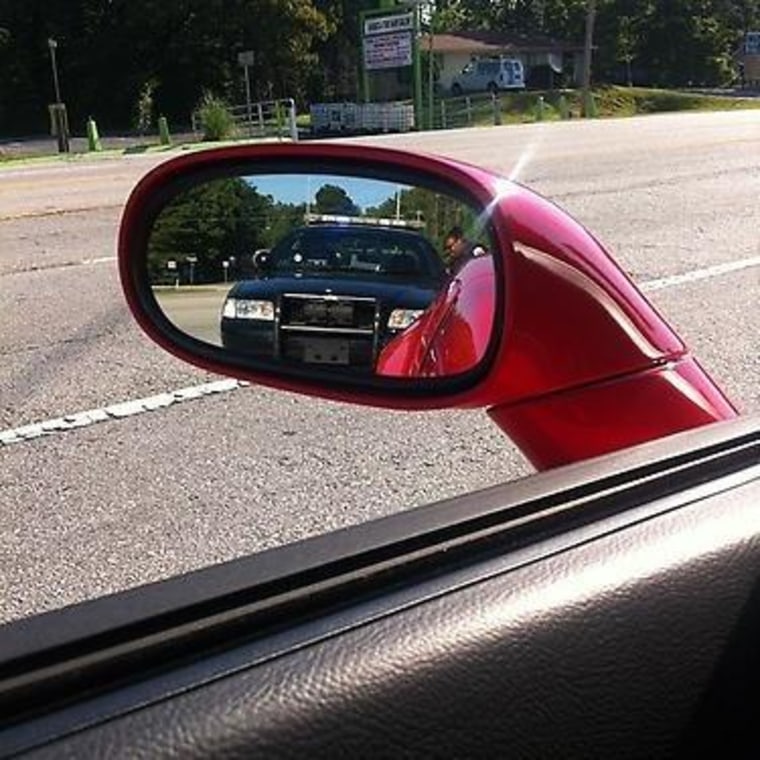 Holmes will discuss the incident, the race relations debate in America and President Obama's role tonight The Ed Show at 8pET.
In the meantime, here's some of the basic facts of today's episode (mostly his own words):
Holmes says he was pulled over one mile from his house in Georgia by two police cars behind him.  
He captured an image of a police car in his rear view mirror and posted it (at 9:19 a.m.) with the caption "Driving while black ain't no joke!"
Holmes then tweeted updates from the side of the road over the course of seven minutes: 
---
Holmes, who left CNN for BET Networks in December 2011, will debut his new comedic news show October 1, titled "Don't Sleep With T.J. Holmes."