A new report shows Americans dominate the membership rolls of the world's most exclusive club.
The newest Global Wealth Report by Credit Suisse shows that despite the continued recovery from the Great Recession, the United States has more millionaires than any other country. In fact, Credit Suisse reports the United States got 962,000 new millionaires since 2011.  Japan added 460,000 new millionaires. But that's it. No other countries saw much of an increase.
By contrast, the report shows Europe lost almost 1.8 million millionaires. Ouch.
Here's another way to look at it: The United States is home to 39 percent of the globe's millionaires, according to Credit Suisse.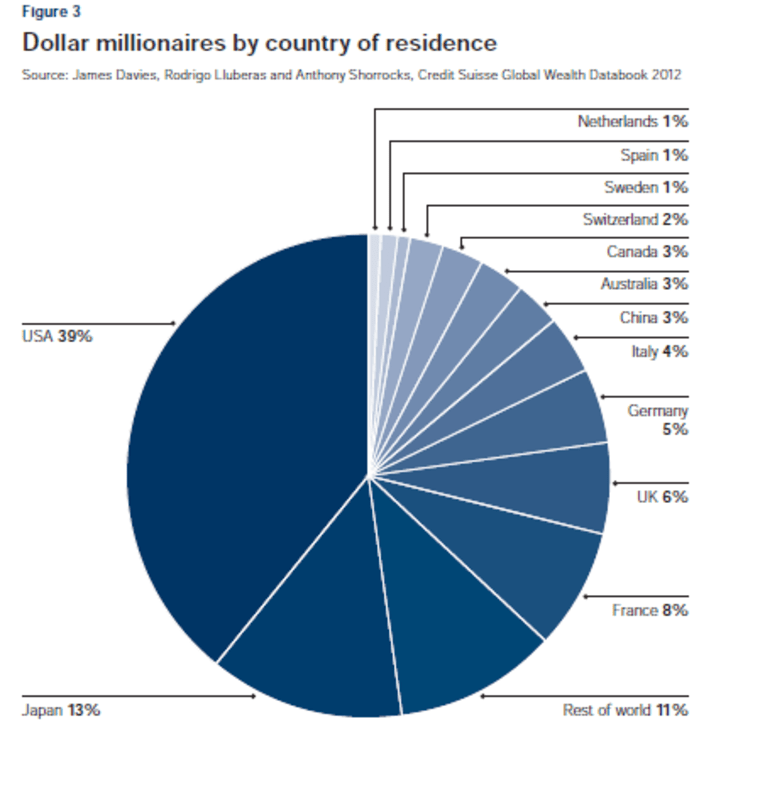 But where do you stack up against the world's population?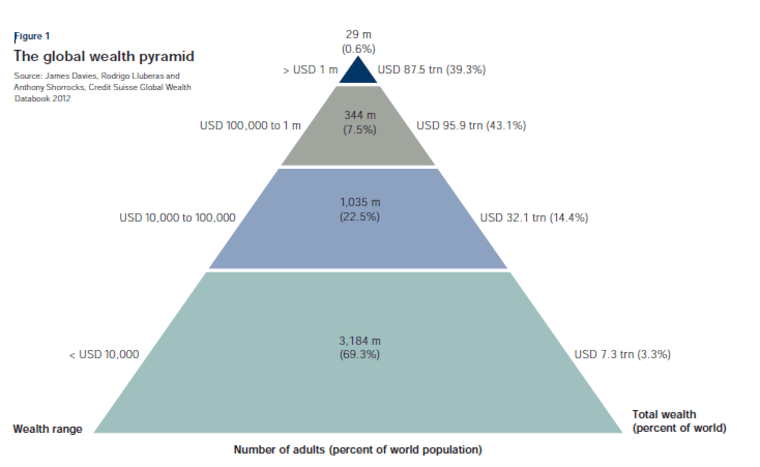 Unless you're among the 0.6 percent of the world's population at the top, your wealth has actually dropped. Even the folks in that second tier (7.5 percent) range are in pretty elite company, claiming above $100,000 USD in total wealth. Almost 70 percent of the world's population falls in the bottom tier of the pyramid.
The report also indicates that the United States' millionaires will stay on top of the wealthiest list for years to come. The prospects for China are even better. China could double the number of its millionaires by 2017.
Here's the bottom line:  The Global Wealth Report gives us a taste for just how wealthy Americans are, in comparison with the rest of the world. But unless you became one of those new millionaires last year, the report also reveals the vast difference in wealth between the top tiers of the pyramid and the rest of us.
Forget about the 99 percent; we are the 99.4 percent. Who speaks for us?