The nonpartisan Congressional Budget Office reported Thursday that extending long-term unemployment benefits will actually add jobs to the economy.  Lots of jobs.
The CBO's report says extending the current level of long-term unemployment benefits for 2013 would add 300,000 jobs. Those unemployment benefits are set to expire December 29 unless Congress approves an extension. Unfortunately, those benefits have become a political pawn in the lead up to the so-called 'fiscal cliff'.
As The Ed Show reported last week, more than 12 million Americans are still unemployed. Five million have been out of work for more than 27-weeks. The Center On Budget And Policy Priorities reports the government has extended unemployment insurance during every major recession since 1958. Unfortunately, we're not struggling with an average recession.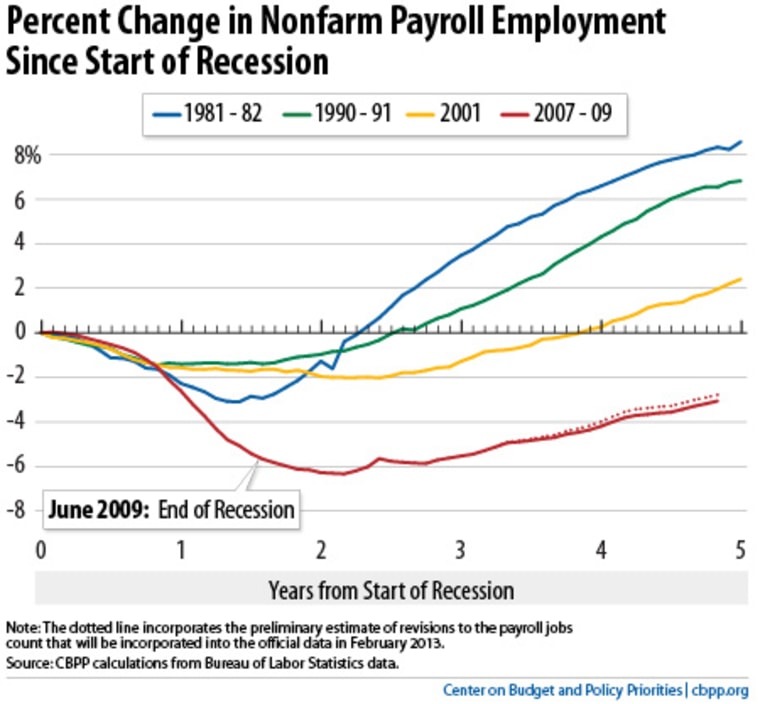 Even conservative analysts at Moody's are warning Republicans they could do serious damage to the nation's recovery if they don't extend these benefits.  One Moody's analyst, Mark Zandi, predicts that killing these benefits would reduce growth by $58 billion dollars next year alone. The explanation is simple:  families spend the unemployment checks and fuel the economy.
Millions of families rely on these benefits. The U.S. Census Bureau reports unemployment benefits lifted more than 2 million Americans out of poverty last year.  600,000 of them were children.