A big part of the pitch for President Obama's health care reform was that it would make health care insurance more affordable--heck, it was even in the name of the bill. But more than three years after the Affordable Care Act was signed into law, top Republicans say it's making premiums more expensive. A recent report by the Society of Actuaries showed health care costs per person were expected to go up an average of $1,200 a year. The report estimates costs will rise in all but five states--and peak in states like Ohio and Wisconsin, where they could jump 80% or more.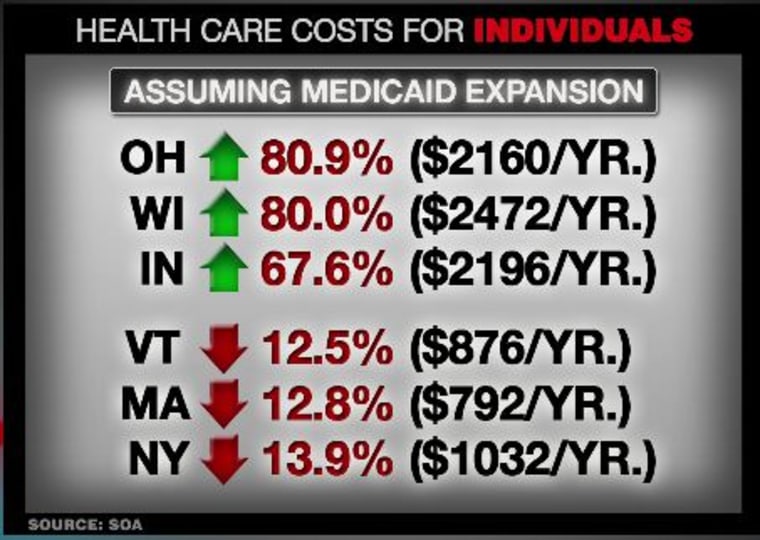 The White House is pushing back, calling the study's validity into question. Citing "nonpartisan, independent analysis," Deputy Press Secretary Josh Earnest told reporters "that once the Affordable Care Act takes effect it will increase competition, drive down costs, and result in average premiums being lower than they are today for the exact same benefits."
Health and Human Services Secretary Kathleen Sebelius admits that premiums will go up for some, down for others. But she argued that the impact would be minimal and that people "are really going to see much benefit for the money."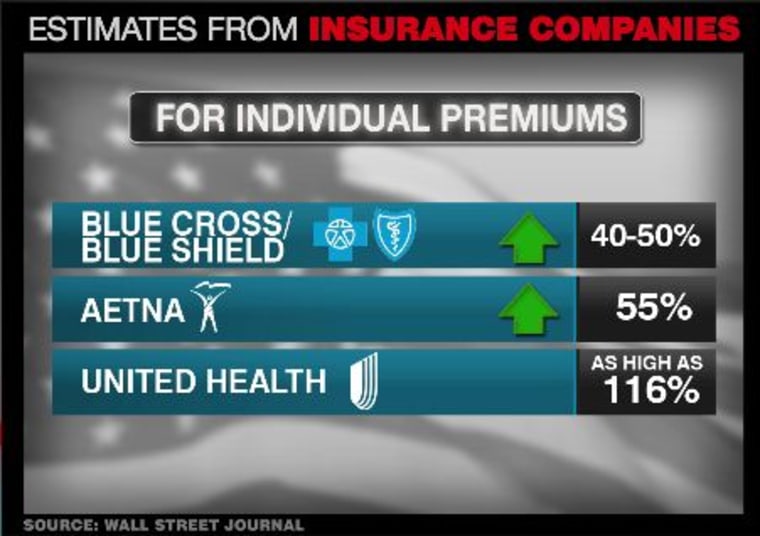 CORRECTION: The Daily Rundown's original report incorrectly said the cost of health care premiums would increase 32% according to a report by sponsored by the Society of Actuaries. The increase actually refers to health care costs overall. You can see the full report from the Society of Actuaries here.