Exactly four years ago Saturday, President Obama traveled to Elkhart, Indiana to sell his economic stimulus plan. At the time, the manufacturing industry in Elkhart had collapsed and nearly one in five people were out of work. The president promised to commit himself in the Oval Office to doing everything he could to help the community recover. Because of that promise, NBCNews.com began a series called  "The Elkhart Project" to track the city's progress. In August of that year, Chuck Todd returned to Elkhart to interview the president.
As the president prepares to deliver his State of the Union address, the progress of the recovery in Elkhart tells the story of America: Things are better, but not back to where they were before the economy crashed in 2008. Elkhart's unemployment rate is now 9.3%, down from 19.4% in February of 2009, but still above the state and national average.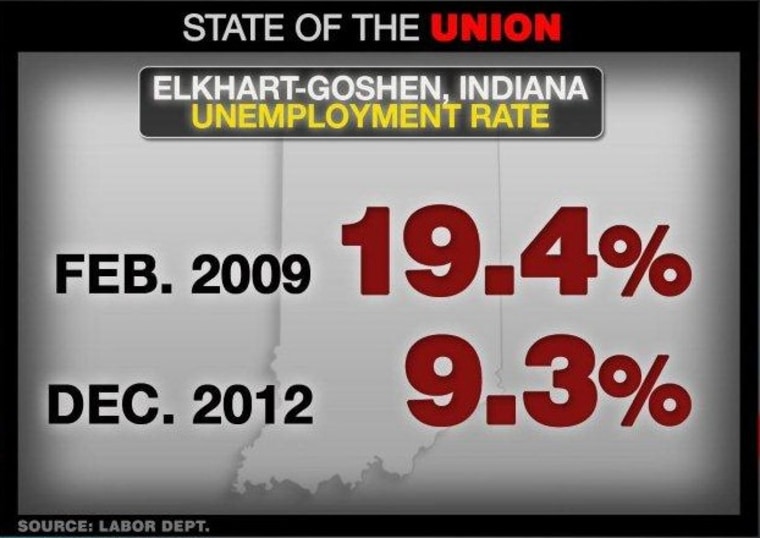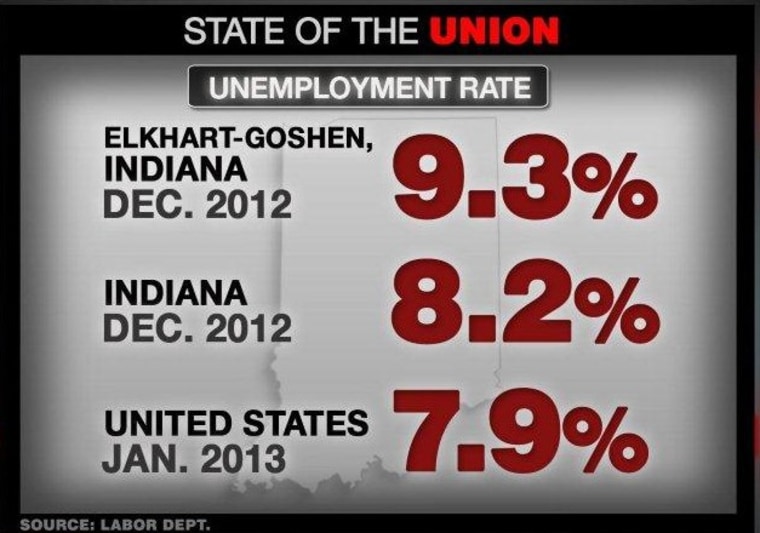 This morning, NBC News Deputy Political Editor Domenico Montanaro talked with guest host Chris Cillizza about how Elkhart's story provides a lens into the nation's economic recovery—and its limits.